19 Jan

'I love what I do; I love serving'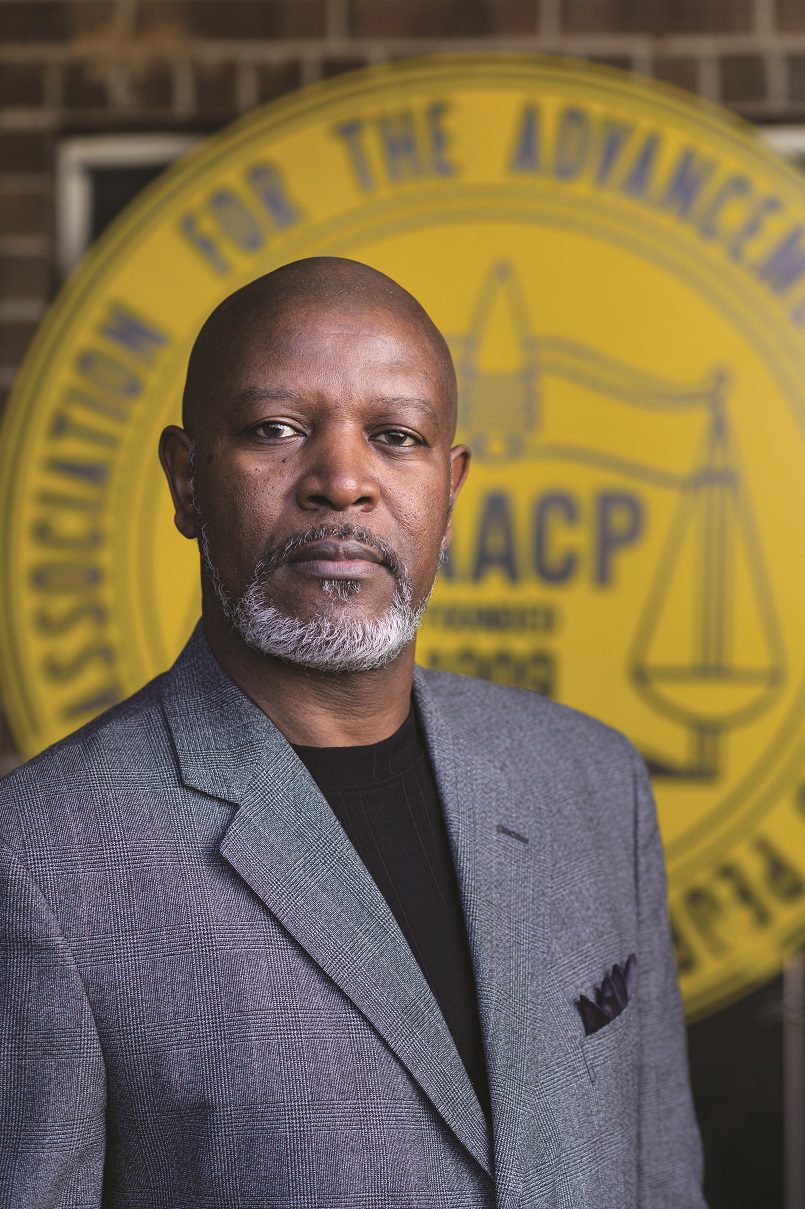 by Dwain Hebda
Anyone involved with the Conway County branch of the National Association for the Advancement of Colored Peoples (NAACP) has a tailor-made role model to look up to in Joe Canady, branch president. 
But ask Canady about it and he'll say he's just reflecting the light of others, a roster of blood kin, church family and various other mentors and influencers who have illuminated his path. He tries to harness the collective wisdom of those mentors in order to be a light for others.
"I love what I do; I love serving," he said. "One of our church elders, her name was Ruthie Moore, used to sing a song, 'Lord, Don't Move My Mountain but Give Me the Strength to Climb It,' and I've used that song in my life. What she was saying is, if we ask the Lord to move our mountain, we might be wanting him to move someone out of our way. So don't move this person if we've got opposition. Just give me the strength and courage to climb it or go around it."
"My mother, Modiller Canady, and my grandmother, Mary McDaniel, are two remarkable women in my life," he said. "My mom has 27 grandchildren, 50 great-grandchildren and 13 great-great-grandchildren. My mother and grandmother really instilled a lot in me, so I credit them for my upbringing. Even when they thought I wasn't listening, they were planting the seed and it's growing to fruition now."
Canady was in the fifth grade when his all-black school closed and integrated with Wonderview. While you didn't have to look far to find racial tension in those days, his new classroom was more awkward than hostile. As the kids gravitated to seats based on their race, one of Canady's more prominent early role models emerged.
"When the little black kids and the little white kids came together, it was a different experience for us," he said. "But I remember my fifth-grade teacher, Mrs. Beeson, mixed her classroom (seating) up. She said we're one class and we're all going to get along. From that point on, I held her in high regard as to helping our transition go smoothly."
Graduating from Wonderview High School, Canady headed north for a time, but pined for the wide-open spaces of his childhood. Coming home he learned a trade and eventually landed at Green Bay Packaging Arkansas Kraft Division where he's been for nearly 30 years. Along the way, he developed a reputation as an accommodating and community-minded individual who was always pitching in when asked.
"Growing up, my grandmother made a statement to me and she said, 'Sometimes you're going to have to wear more than one hat.' Over the course of the years I've come to find out what she meant," he said. "I guess I don't know how to say no when people ask me to volunteer to help on whatever it is. I just really like being involved. I know there's a lot to do so I don't mind helping out where I can."
A little more than a decade ago, one invite from his pastor was to join the NAACP, which Canady readily did. After just one year, he was an officer and before long, president of the Conway County branch. 
"Some of the things we do, we go to the Conway County Detention Center and talk to the inmates there," he said. "Locally we'll talk to the inmates and ask them how they've been treated, if their rights have been violated.
"We also monitor the courts in Morrilton, Plumerville and Menifee. And we get numerous calls from people who feel like their rights have been violated, so we will investigate those complaints. It might be on the job. It might be with the police department or county sheriff. We want to see that everybody is treated fairly."
When Canady says "everybody" he means it in the broadest possible sense of the word.
"When people hear 'NAACP,' they think only of blacks, but we help all people. We're not biased to who we help," he said. "Anybody whose human rights or civil rights have been violated, that's what we do."
Canady has used his position to rally support for other community improvements. Earlier this year, the Morrilton City Council unanimously approved plans to rename a stretch of Highway 64 as Dr. Martin Luther King Jr. Memorial Highway, an effort he initiated. He's also given talks to local schoolchildren during Black History Month on the history of civil rights and the NAACP organization. 
In 2011, these and his many other civic and volunteer activities earned him the Morrilton Citizen of the Year Award presented by the Morrilton Area Chamber of Commerce, only the second African American so honored. It's been a long road from his teenage years in the 1970s when blacks were still being denied inside seating at some restaurants or the ability to park on the street in Morrilton.
But where others may have let such experiences embitter them, Canady sees too much hope and potential in people to waste time and energy on something that isn't constructive. 
"I guess that's why I got involved with the NAACP, to try to change some of those things," he said. "Like now, you'd think it would be getting better, but the racial issues and tension is still there. My mom is 91 and she's lived through a lot of that. But one thing she taught me, and taught all of us (kids) is, she taught us about love.
"She said, 'No matter what other people do, say or think, you've got to love them.' That's been instilled in us as children and that's how we grew up, trying to love everybody even if they don't like you. You've got to love them enough to pray for them."
Canady, 56, was born the ninth of 10 children to Modiller and the late L.C. Canady, who reared their brood in a two-bedroom house in Cleveland, a Conway County community about 20 miles north of Morrilton. Good grades and respect for others was the law in the Canady household, reinforced by a strong sense of community and family.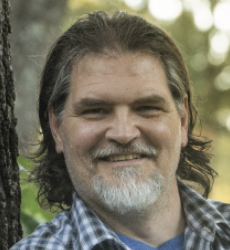 Latest posts by Dwain Hebda
(see all)