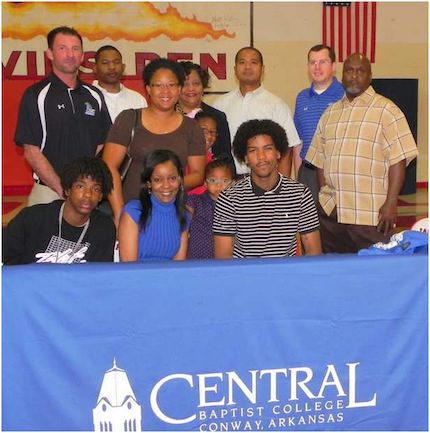 11 Jul 2012

Huskey signs with Central Baptist

Xavier Huskey, a senior at Jacksonville High School, signed a national letter of intent to play basketball for Central Baptist College in Conway.

Huskey, a 6-foot-5, 185-pound forward, led the Red Devils in rebounding at 8.5 per game while serving as team captain.

He has been named to the Metro All-Star, All-Conference, and All-State teams.


In addition, Huskey is listed as the 16th senior on the 247 Preps Super 60 for Arkansas.