29 Aug 2018

'Humble' Boshears leads Mustangs

by Mark Oliver

Like many youth athletes in Central Arkansas, Perryville senior lineman Jesse Boshears grew up watching the Arkansas Razorbacks every Saturday with his family. Not only did calling the Hogs grow his love for football, but it also taught him many things about how to compose one's image on the football field.

"Watching the Hogs at a young age hooked me on football because of the way the team and the program carries itself," Boshears said. "They're not cocky and they don't think they're better than everyone else, like some other schools do. No matter how good or bad they are, they always stay humble, and I decided at a young age that I wanted to be the same way on the football field, too."

Boshears was selected to this year's 501 Football Team — 28 players representing all 11 counties of the 501. The team, sponsored by Conway Ortho and Sports Medicine Center, Conway Regional Health System and First Security Bank, boasts the best the 501 has to offer both on and off the field. Boshears was nominated by his former head coach, Ed Baker.

"Jesse is level-headed," Baker wrote in his nomination. "He keeps his head in all situations. He is a tremendous leader on the field for us. Plus, he plays very physically. He has a great personality, is courteous and friendly to all people and is a hard worker in the classroom as well."

In the offseason, Perryville welcomed a new head coach, Chris Norton. With a new look for the team and a new offense to learn, Boshears sees senior leadership as being as important as ever.

"After losing 10 seniors to graduation last year, my goal has been to step up and be a solid leader for the team," Boshears said. "I don't want to be the boss of anyone, but I want to be the kind of leader who keeps everything stable and someone that everyone trusts to be there for them. I've been around my teammates on the football field since I was in third grade. I want them to trust in me."

After defeating Paris, 27-19, in the season opener, the Mustangs charge head-first into one of their biggest games of the year — a showdown with cross-county rival Bigelow.

"So much school spirit comes out for this game," Boshears said. "We call it the Battle of the County because it gets everyone in Perry County riled up. It's a game that we've always taken very seriously. There's a big trophy that goes to whichever teams wins, and we're looking to keep it in Perryville this year."
As the senior eyes his final season with the Mustangs, Boshears hopes to lead his team to a historic finish.
"To be honest, we have a good shot at making the playoffs this year," Boshears said. "We've made the playoffs the past two years, but lost in the first round. This year, we would like to win our conference and get over that first-round hump in the playoffs. Our school has never made it past the second round of the playoffs, so this year, we'd like to make school history and do something that hasn't been done here before."
Off the field, Boshears enjoys hunting and fishing in the 501, spending time with his family and giving back to the community he calls home.
"Jesse is an outstanding young man and a role model for our younger players in how he works and carries himself as a person, not just as a football player," Baker wrote. "He gives back through volunteer work with our Beta Club, helping with elementary track and field days, Little Rock Food Pantry, Perry County Angel Tree, Perry County Partners for Progress and more. He also volunteers to help with Perryville Youth Association Pee Wee Football."
After the final whistle blows this season, Boshears doesn't plan to go far from athletics.
"In the past year, I made up my mind that I want to continue playing football at the collegiate level," Boshears said. "Academically, I also want to pursue a degree in sports medicine so that I can continue to be around the sports that I love. If an athlete gets hurt, I want to be there to help them get through that. No matter where my journey takes me, I hope it's close to home so that I can still go watch Perryville football on Friday nights."
Perryville plays at Bigelow at 7 p.m. Friday.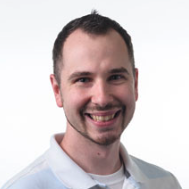 Latest posts by Mark Oliver
(see all)