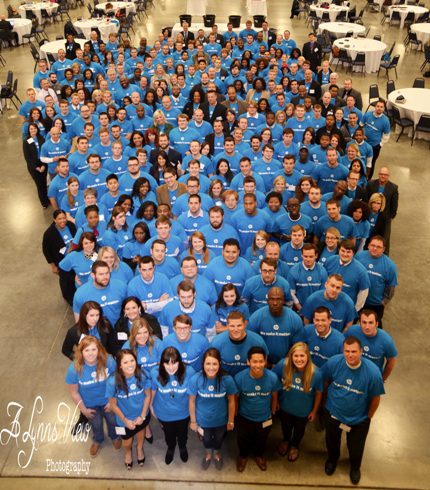 11 Nov

HP employees assemble care packages

The Enterprise Group, Inside Sales Center of Excellence, recently hosted its sales kickoff event at the Conway Expo Center and Fairgrounds.
The planned business meeting took place to kick off the new fiscal year for the more than 300 inside sales representatives and managers that make up the Inside Sales Center of Excellence.

A portion of the event incorporated a team-building community service project in which the event attendees worked together to assemble care packages for soldiers and military personnel overseas. Each care package included a handwritten letter of thanks and encouragement to the recipient as well as a variety of snacks and toiletries from the HP team members. The 431st Civil Battalion accepted the care packages and will be delivering them to the 489th Engineer Unit out of Little Rock that is currently deployed to Afghanistan.
"This is the first time we have coordinated a community service event for over 300 people in one time at one location," stated Valerie Lane, HP site program manager. "The energy was amazing. The people that participated will always remember this event."

"We had a unique opportunity to support our troops through this project and in turn, our team is stronger for it," said Kevin McLaughlin, VP of Inside Sales.