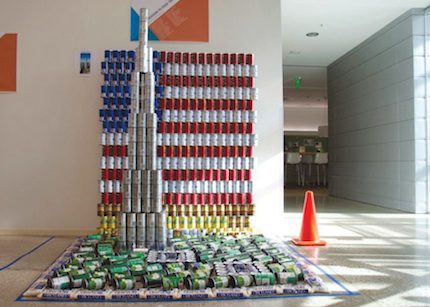 15 Dec 2013

HP, 501 LIFE team up for CANstruction

Posted at 9:19 PMh

in

News

HP and 501 LIFE are joining forces with other Conway businesses to help feed those in need.

The event, called CANstruction, will feature local businesses using canned goods to "canstruct" a structure or design that will be judged.


"This is a fun way to help refill local food pantries after the first of the year when they need it most," said Valerie Lane, HP site program manager for the Enterprise Group at the Conway Customer Contact Center.


Last year, HP associates participated in a CANstruction competition held internally. More than 7,000 items were collected and donated.


Participating businesses in the community-wide event include: HP, SWN, Acxiom, Central Baptist College, First Security Bank, Centennial Bank, Nabholz Construction and the University of Central Arkansas.


The structures will be built in early February with the winner announced and featured in a future issue of 501 LIFE.


CANstruction is an international charity that hosts competitions, exhibitions and events that showcase structures made entirely out of full cans of food.


For more information or to participate, contact Lane at valerie.la[email protected] or Sonja Keith at 501 LIFE at [email protected].