31 Oct 2018

Howard, Panthers 'pumped up' for First Service Cup matchup

by Mark Oliver

When it comes to gridiron rivalries in the 501, there's nothing quite like the battle for the First Service Cup between Greenbrier and Vilonia. No matter what kind of season each team has had, fans are always assured an exciting, competitive showdown.

"The rivalry always makes me anxious to play them," said Greenbrier senior running back and defensive back Seth Howard. "I always try my hardest, but when we play them, I'm a different person."

Howard was selected to this year's 501 Football Team — 28 players representing all 11 counties of the 501. The team, sponsored by Conway Ortho and Sports Medicine Center, Conway Regional Health System and First Security Bank, boasts the best the 501 has to offer both on and off the field. The senior was nominated by his head coach, Randy Tribble. 

"Seth has very good speed and great quickness," Tribble wrote in his nomination. "He's very instinctive as a safety and as a running back. He is very unselfish as a player and loves blocking as much as running the ball."

Greenbrier hasn't lost the rivalry game since 2011. Despite the team's success in the match-up, however, Howard is making sure the Panthers don't overlook their cross-county rivals this week.

"It's going to take good communication between our team and good preparation [this] week," Howard said. "There is no doubt in my mind that we will bring the Cup home again. It means a lot to our community. The atmosphere is amazing, and everyone is always pumped for that Friday night. There is no room in the stands that night."

A Greenbrier win would not only knock Vilonia out of playoff contention — ending the Eagles' season — it could also propel the Panthers as high as the second seed in the 5A West with some help.

As Greenbrier's leading rusher this season, Howard averages seven yards per carry and has amassed 644 yards on 92 carries for eight touchdowns. The senior has also reeled in 12 receptions for 90 yards and a score. Defensively, Howard adds 18 tackles, two pass deflections and a forced fumble.

"Seth is a good teammate and a very humble person," Tribble wrote. "He's very good to the younger players, and he's as happy for a teammate's success as he is for his personal success."

Greenbrier plays host to Vilonia for the First Service Cup at 7 p.m. Friday, Nov. 2.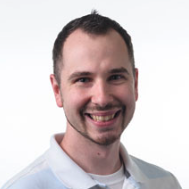 Latest posts by Mark Oliver
(see all)