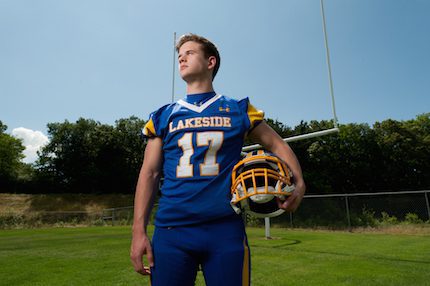 12 Aug 2014

Hot Springs Lakeside: Rams toughen up, eye playoffs

Conference: 5A South
Coach: Jared McBride
'13 Record: 3-7 (2-5)

After a rough 2013, in which Lakeside suffered from a lack of depth and won just three games, the Rams look ahead to 2014 with desire and optimism.


Clint Smedley transitions from wide receiver to quarterback this fall. The versatile senior spent time in the wildcat formation last year, in addition to catching more than 80 passes and rushing for 500 yards. Smedley was named to this year's 501 Football Team.


"Clint has a desire to make everyone around him better," Coach Jared McBride said. "He is very respectful of players and coaches, a hard worker, encourager and a competitor. He is a person that our whole team looks up to."


Senior receivers Ryan Crumpton and Cody Cockrell provide leadership in the receiving corps. Speedy junior Maurice Bradford looks to emerge as a big playmaker. Seniors Beau Uzick and Brian McKinney provide a one-two punch in the backfield and will be expected to control the clock in close games.


After giving up more than 30 points per contest a year ago, the Rams' defense has gotten stronger in the offseason. Senior Grant Gaston projects to be a major threat on the line. Senior Brock Johnson is a tough tackler. Bradford sets up at linebacker and relies on his quick speed and sure hands to make stops. Senior safety Clint Westfall excels at safety and has the ability to create turnovers.