19 Aug

HOT SPRINGS LAKESIDE: Rams eye third 5A South title in four years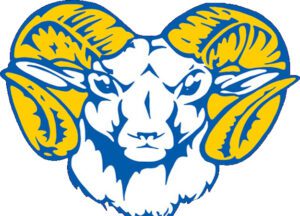 Conference: 5A South
Coach: Jared McBride
'17 Record: 6-5
The Hot Springs Lakeside Rams put together another successful season, solidifying what's become a winning program under Coach Jared McBride. The Rams finished 6-1 in the 5A South for a second-place finish and third-straight playoff berth.
Senior Taylor Gilham returns at quarterback after passing for 1,237 yards last fall. The Rams will have to replace a ton of rushing production, but senior Dorecus Ferguson is ready to take the No. 1 spot in the backfield. Sophomore Isaac Echols will rotate at running back with rare speed. Seniors Richard Gaston, Keelan Fleming and Sawyer Lamb and sophomore Logan White spread out the defense at receiver. The true strength of the Ram offense may just be the offensive line, which is full of upperclassmen — seniors Adrian Masias, Logant Tipton, Myles Jerrels and John Fuller and junior Ragan French. Senior Josh Hixson takes over the kicking and punting responsibilities for the Rams.
Fuller is a two-way starter and all-state performer at defensive end. Senior Landon Gray mans the other end. Senior Ryan Pelt earned 5A South all-conference honors last fall at noseguard, and junior Zack Nguyen also projects to start on the defensive line. Senior linebacker Aaron Killian leads the defense at middle linebacker. Senior Reece Turner and sophomore Will Perrigo project as the other starters at linebacker. Fleming, senior Enrique Ayon and juniors Chase Norwood, Jesus Damian and Eayn Shelley rotate in the secondary.
"We have a good offensive line, and our quarterback is returning," Coach Jared McBride said. "We should be able to throw the ball down field. Our defensive unit is improved. Adding Texarkana and McClellan will make the 5A South more difficult. We should battle for the top."
5 Players to Watch: 
Taylor Gillham (Sr. QB)
Dorecus Ferguson (Sr. RB)
Richard Gaston (Sr. WR)
Keelan Fleming (Sr. DB)
John Fuller (Sr. OL/DL)
1 Must-see Game:
"Lake Hamilton. It's a rivalry game that has not been played in 20 years." — McBride
2018 Schedule:
Aug. 31 Lake Hamilton
Sept. 7 at Fountain Lake
Sept. 14 at Malvern
Sept. 21 at Camden Fairview
Sept. 28 Magnolia
Oct. 5 Texarkana
Oct. 12 at Hope
Oct. 19 De Queen
Oct. 26 at McClellan
Nov. 2 Hot Springs
501 Football Team '18
Taylor Gillham
Classification: Sr.
Position: QB
On the field: Taylor is a leader, a hard worker and has the respect of his teammates.
Off the field: Spends time with the young football players. Opens car doors as a greater at primary school.