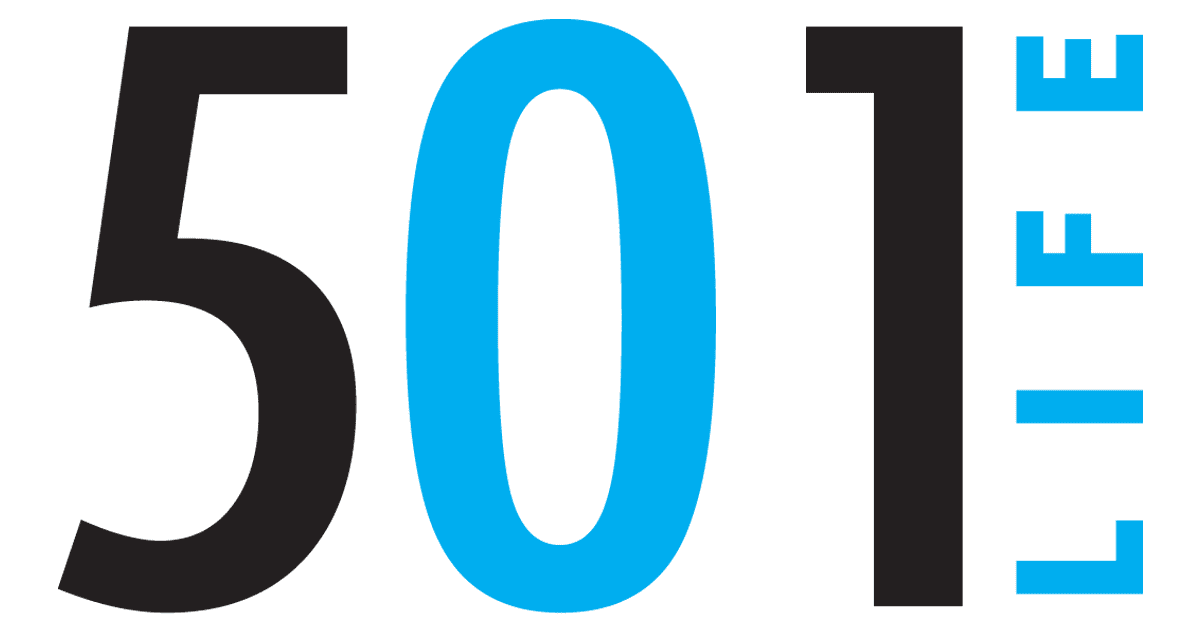 18 Feb

Hope floats

by Sonja J. Keith


Gabby Spellmann's battle with childhood cancer is a journey of faith, family and friends.

The journey began in late summer in 2009 when the Conway teen began experiencing pain in her left leg, which was originally labeled as growing pains. "I would play volleyball, and my leg would hurt," she said, adding that on a scale of 1-10, the pain was a 10. Her mom added, "Gabby wasn't one to complain. Thankfully, her coach told us it was too painful to be growing pains."


When the pain continued, an orthopedist scheduled an MRI. While technically the doctor could not confirm the diagnosis until a biopsy was completed, he shared with them that the MRI revealed cancer at a follow-up appointment Friday, Oct. 30.


"It never once occurred to me it was cancer," said Crystal, Gabby's mother.


While still hoping it was a mistake, the next step was to contact a specialist at Arkansas Children's Hospital. The MRI results had already been sent to ACH, which prompted a call from a nurse with an appointment for that next week, even though they had previously been told the clinic was booked.


The family was about to begin a year full of doctor's visits, tests, surgeries, chemotherapy treatments and hospital stays. Gabby spent about half of the year as a patient at ACH.


Arkansas Children's Hospital


Crystal's memory of the first doctor's visit at ACH is vivid, including the image of a "needle thin" girl who had lost her hair, but "she was just as happy as she could be. Just seeing her made you think this is going to be OK."


Still, there were scary moments, including the initial X-ray of Gabby's lungs. "We could see the chest X-ray when he pulled it up. There were hazy spots on both lungs — one was fairly large. Everyone was quiet," Crystal said. She asked the doctor if she should leave her job to care for Gabby. His response was it was too early to say.


Gabby was scheduled for surgery the next day so a biopsy could be performed to confirm the diagnosis — Stage III osteosarcoma — and a port could be inserted in her chest to be used for IVs and chemo treatments. The doctor met with the couple while Gabby was in recovery after the biopsy.
"After he told us there were 22 tumors in her lungs in addition to the large tumor in her femur he looked at me and said, 'You asked if I thought you should quit your job,' and then with small tears forming in his eyes he nodded."

Crystal took a leave over the next year from her graduate studies/teaching at the University of Central Arkansas to care for Gabby. Paul, Gabby's father, was able to shift his business responsibilities to his brother to focus on Gabby and care for the couple's two older children — Sarah and Josh — who were still at home.
"We tried to keep everything as normal as possible for them," Crystal said.

PAIN

Gabby remained in the hospital after the biopsy for 23 days. She was placed in an osteosarcoma study and began chemo one week after the biopsy. Her mom remembers the day they signed the papers for the study, "As the doctor was leaving I told him I had been on the Internet and had seen some numbers and I said, 'I know you can't give me any numbers, but can you just tell me it isn't zero?' He turned around, looked me in the eyes and said, 'It's not (pause) zero.' I know that most would not have taken much comfort in his response, but it gave me hope."

Gabby's memories of the first few days and weeks after the diagnosis are fuzzy, but she recalls the pain in her leg and the nausea from the chemo. Crystal described the pain as "excruciating" for her daughter, adding that it was difficult to control the pain with medicine. "As the tumor grew, it got more painful," Paul said.

The study Gabby was placed in consisted of three months of chemo (to reduce the size of the tumors), followed by leg surgery, then three more months of chemo, followed by lung surgery, and then three more months of chemo.

"We were fortunate that the chemo regiment worked extremely well in Gabby's case," Crystal said. "They just hit them as hard as they can, but there are a lot of side effects. In spite of mega doses of anti-nausea drugs, Gabby still experienced several bouts of nausea. When she would get cranky, I knew to have my hand on the bucket and the tissues within reach. She never said a word. She would rise up in bed, we would do our routine and she would lie back down. She never complained."

The family was told that Gabby would lose her hair after the first treatment. At the suggestion of nurses, Gabby had a friend cut her long, straight hair before it started falling out. When she began seeing the hair on her bedding, she asked the nurse for the clippers, sent everyone out of the room, and she and her mom shaved the remaining hair. "This was very hard for Gabby, but I thought she looked beautiful," her mom remembered.

In a show of support, Paul offered to let his daughter do his hair. "Be careful what you promise," he said, smiling at his daughter. "I told her she could do anything she wanted to my hair until hers came back." And she did.
About once a month, Paul would get a new 'do with a different color and cut depending on the theme for the month. Among the family favorites are the skunk Mohawk, a pink and purple leopard design and a Christmas tree. Gabby's brother also shaved his head in a show of support, and Paul's brother also had a new 'do, courtesy of Gabby.

Gabby had heard that sometimes your hair comes back different after chemo. "She kept saying, 'Do you think I might get curly hair?' I was afraid for her to get her hopes up, but God granted her this desire. Her hair came back in adorable ringlets."

SURGERY

On Feb. 11, 2010, Gabby's next step was leg surgery to remove the primary tumor, which was the size of a pear. Going into the procedure, the doctor was uncertain whether her leg could be saved — information that was shared with Gabby.

"We didn't know for a while which way we were going," Paul added. "It was scary. We didn't know if she'd come out with her leg."

The six-hour surgery became a "limb salvage" procedure with a large section of her femur removed and replaced with a titanium rod. Affected tissue was also removed, resulting in a loss of about 40 percent of the muscle mass in her leg. "The doctor said the tumor had already broken through the bone," Crystal said. "She didn't walk for six months."

Another three months of chemo followed, with surgery in May again on her leg. In June, Gabby had a five-hour surgery to remove the tumors in both lungs. Initially she had 22, but chemo had reduced the number to 10. She lost 10-15 percent of her lung tissue.

On Oct. 30, 2010 — a year to the date that they found out Gabby had cancer — the last chemo treatment was administered. Chemo was effective, killing 99 percent of the cancer in Gabby's leg. It was 70-80 percent effective on the tumors in her lungs.

With a possibility that major organs or her hearing could be impacted, both parents are thankful there have been no permanent side effects from the chemotherapy.

Gabby will return regularly to ACH for scans to help ensure the cancer has not returned. According to Paul, there are three spots in her lungs that are being closely monitored, but with no changes, doctors think they may be scar tissue.

BACK TO SCHOOL

After the initial diagnosis, Gabby was not allowed to return to volleyball. "The doctor didn't want her to do anything because he didn't want the bone to break," Crystal said.

"A break in the leg almost always results in an immediate amputation," Paul added.

Even though she did not return to school for the year that followed her diagnosis because of her low immune system, Gabby was able to complete the eighth grade though the Homebound program. She returned to school in January 2011 and took up swimming again, this time on the school team.

With the implant in her leg, Gabby is limited to sports and activities that don't have high impact or twists.

"We're thankful we have swimming and that her coaches understand her limitations and her abilities. Coach Rye makes appropriate allowances for Gabby, but she also pushes her to achieve when necessary," Crystal said, adding that Gabby's two older siblings participate in swimming. "All three were on the high school team together that January."

Gabby swims in the 100, 200, and 500 yard freestyle events and recently placed ninth in a swim meet.

"It keeps me in shape, and I get to hang out with friends," Gabby said. She swims an hour and a half a day, five days a week.

Conway High swim coach Christina Rye describes Gabby as a "wonderful kid and athlete" who helps the team pull those extra points. "Gabby has come a long way, she is able to compete and does a great job at it," the coach said. "She is a strong swimmer, but not able to do flip turns she has to swim hard to catch up with the others."

In a swimsuit, Gabby's surgical scars are easily seen, but she is "not shy at all" about them. In fact, Gabby has enjoyed creating colorful stories to explain them — from a shark attack to a rock climbing accident.

During the yearlong journey, the Spellmanns reached out for support to friends and their church family at Woodland Heights Baptist Church. The family started a Caring Bridge page (caringbridge.org/visit/gabbyspellmann) for updates. "It was helpful in letting people know what was going on and the guestbook entries were very encouraging to all of us," Crystal said.

Gabby's friends were supportive in a variety of ways, including hospital visits and gifts. She and her parents are especially appreciative of best friend Autumn Adams, who spent many hours at the hospital and the family's home during treatment.

The community responded as well, placing Gabby's name on prayer lists and creating special bands and stickers to show support. Crystal said every Thursday a different set of teachers at Simon Intermediate School would prepare and deliver food to the home.

Crystal said members of her Sunday school class cleaned the family's home after chemo started.

Through the journey, Crystal feels that her faith has grown.

"I learned how to truly trust in God,
" she said. "There were so many times in the first year of our cancer journey that the only One I could turn to for comfort was my heavenly Father. Knowing that He had everything under control every time we encountered challenges built my trust in Him.
"Even in the hardest, darkest times, He would show me rays of hope so I would know He was still in control." She signs her Caring Bridge posts with "Having Optimistic Prayer Expectations – which spells out HOPE.

Gabby's next scans are scheduled Wednesday, Feb. 27. She's not nervous, and like a typical teenager, is looking forward to getting out of school.

Crystal shares she has seen God's hand since Gabby's cancer journey began. "She really is a miracle."