16 Nov 2018

Hope against hope

Posted at 6:42 AM

in

Faith

by Laurie Green

Writing for 501 LIFE has given me so many opportunities to share my stories of faith. I've mentioned before that I will typically spend some time in prayer determining what to write about, so it is with a bittersweet heart that I share this article. 

I recently had the honor of attending a funeral for a beautiful, young woman named Kaitlyn Yant. While it may seem unusual to write about this experience, it is absolutely necessary to share the goodness of God in action during difficult times.

My family has had the honor of knowing Kaitlyn's family (the Yants and Martins) for quite some time. Many of you may have had the same honor whether in person or through Kaitlyn's Facebook page, "Kaitlyn: Hope Against Hope." She fought a long and courageous battle with cancer that in the end took her life, but only strengthened her faith. 
In my 46 years, I've been to a lot of funerals, but never have I attended one where the individual planned every detail in advance. It was surreal and yet one of the most beautiful, life-giving moments I've ever experienced.
I've read this verse in my Bible before in Philippians 4:6-7 that says, "Don't worry about anything; instead pray about everything. Tell God what you need, and thank Him for all He has done. Then you will experience God's peace, which exceeds anything we can understand. 
His peace will guard your hearts and minds as you live in Christ Jesus." However, on this day, I watched as this verse was brought to life and played out right before my eyes at Kaitlyn's precious celebration of life! 
There is no doubt that Kaitlyn's story didn't end the way we all anticipated, yet she was unshakable and unmovable in her faith. At the young age of 28, she faced the unthinkable, but she kept her eyes on Jesus and the race ahead. She refused to "worry about anything and instead pray about everything." 
This resulted in seeing God's unexplainable peace take over what could have been a very somber moment.
From my seat, I had a full view of her family and friends, and what I witnessed that day can only be explained by Philippians 4:7. I watched her dad be the first one to reach his hands up to heaven during a worship song that had been hand-picked by his beautiful, first-born child. I witnessed her family and friends be able to step up in front of us all and share Kaitlyn's stories of faith, love and hope. They talked about how she encouraged and inspired them, even while walking through her own valley. I watched Tim, her young husband, share a love story created in heaven and a life that was lived to the absolute fullness of Jesus. I witnessed the unexplainable, unsurpassed peace of Jesus! 
I left that celebration of Kaitlyn's life with a determination I had forgotten I had — a desire to live a life in such a way as she did, with Jesus directly in the center of everything. A faith that isn't built on all the circumstances around me, but that's built on the promises of Jesus. I am so grateful that Kaitlyn, even in death, taught me how powerful and precious a relationship with Jesus is. She refused to grieve the time she didn't have left and made the most of the time she had. This is a lesson we all need to learn. 
Personally, I feel Kaitlyn's story is just only beginning. I pray people will knowingly and unknowingly find her story and read about her life and faith and be inspired. I believe through Kaitlyn's legacy that families will be restored, marriages will be strengthened and the goodness of God will be displayed in our everyday walks and struggles. 
I believe we all can learn a valuable lesson through the life of Kaitlyn Yant. None of us are promised tomorrow, but we have today, and we have these moments to inspire and to speak life to everyone around us. It's never too late to re-position your focus off your worries and onto Jesus and his unexplainable peace.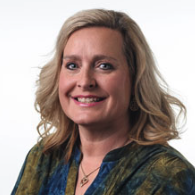 Latest posts by Laurie Green
(see all)