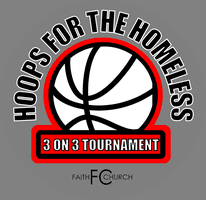 17 Jul

'Hoops for the Homeless' planned

Faith Church of Conway is hosting "Hoops for the Homeless," a 3-on-3 Basketball Tournament on Saturday, Aug. 3.

The tournament benefits Bethlehem House, a homeless shelter in Conway.


The fee is $40 per team.


All games will be held at the Don Owen Sports Complex on Lower Ridge Road in Conway from 9 a.m. to 6 p.m. on Aug. 3.


For more information or to register, visit hoopfestforthehomeless.eventbrite.com or contact Faith Church of Conway at 501.327.9094.