23 Jun 2019

Honoring what matters

Posted at 4:58 PM

in

Faith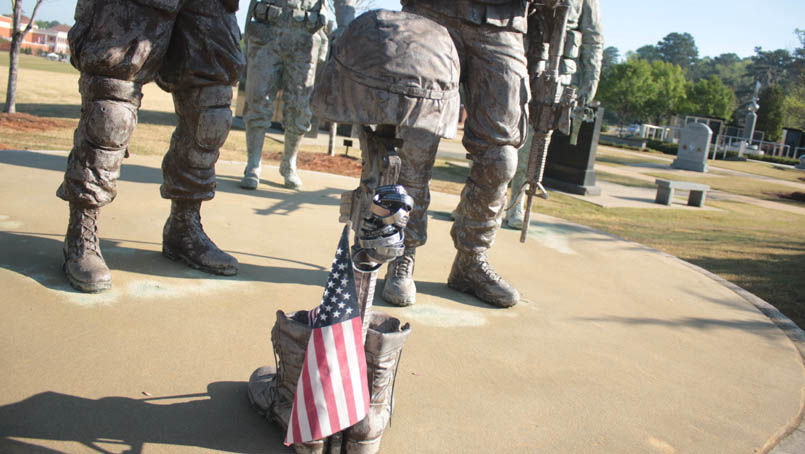 by Laurie Green
Before my son joined the Army, I confess I was pretty clueless about all things military. I mean I pretty much knew Memorial Day was remembering the lost and Veterans Day was honoring the people who served. I'm embarrassed to admit that usually, I associated it as another three-day weekend; however, knowledge has a way of changing things.
There is something about being inside the inner circle of the military life that changes you. Knowing the sacrifices that were and are made, knowing how hard an individual pushed and gave of themselves to protect our country. On any given day, while we sit and enjoy a coffee or a trip to the grocery store, there are men and women pushing through extraordinary situations to serve this country. This was something I never gave thought to until my son became a soldier.
With all my newfound knowledge of what an individual goes through to become a soldier, I developed a deep sense of respect for our military. It changes the way I look at these individuals. I truly feel grateful and honored and blessed by their service and sacrifices. You can bet that Veterans Day and Memorial Day are WAY more than just a three-day weekend in my book now. Knowledge of sacrifice changes you! You can't "know" what has been done for you and not change.
I truly believe this is what has helped me so much in my walk with Jesus…knowing what He has done for me and having the realization of the sacrifice that was made for me. I came from a place where God wasn't always the cornerstone of my life. I had a little bit of knowledge of Him and again, I'm ashamed to admit I knew just enough to know I believed I wasn't worthy to be a follower. I thought you had to have it all together to walk with Jesus and even though I knew of Him, I certainly didn't know Him! I've said it before, with knowledge comes power. Learning the truth about Jesus changed my life and I will forever be grateful.
My journey with Jesus is constantly evolving. It's almost comical when I play back my early memories in my mind about my relationship with Him. I was "that" person that raised their hand every single weekend that the pastor asked who wanted to be saved. I was in my late thirties when I started to read the Bible and oh my goodness, to this day we laugh about how I made my family stop eating pork as I dove into the Old Testament. 
My first prayer, I mean like a serious "this is going to happen" prayer where I fully believed without a doubt God would answer, was to win a church chili cook off! I'm not even kidding. I can remember my husband saying, "You can't ask God to let you win a trophy." I replied, "He already knows I want it, so I'm just going to ask for it." Funny thing, that was more true than I even knew. God does know our hearts and He does know all that we want and need.
Psalm 37:4 says, "Take delight in the Lord, and he will give you the desires of your heart." This is one of my favorite verses. In my early walk, I thought this meant if I was joyful about wanting it, I got it which simply isn't always true. My seasoned walk has taught me the more time that I spend with Jesus, the more I invest in simply delighting in Him, the more He reveals the desires of my heart. Often what I think I need or want doesn't even compare to the good He has planned for me, after all, his ways are higher. 
I think back to how God just pursued me when I was at my worst. How He continued to put people in my life who taught me truth. How after all this time, I finally learned that He really meant it when He said in Romans 8:31-39, how nothing can separate us from his love. Again I say, with knowledge comes power. So I encourage you to start finding ways to delight in the Lord. Make it important to spend time in his Word and to let Him show you the plans and the purpose that He has for you. Soak up the realization of what He has done for you and how very much He loves us.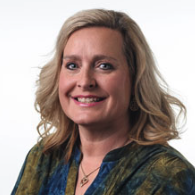 Latest posts by Laurie Green
(see all)