02 Jun 2023

Home turf

By Rita Halter Thomas

The traditional-style brick home needed updating, but Melissa Dean saw potential. She fell in love with the open design, stately columns, ornate wood trim and two fireplaces added appeal.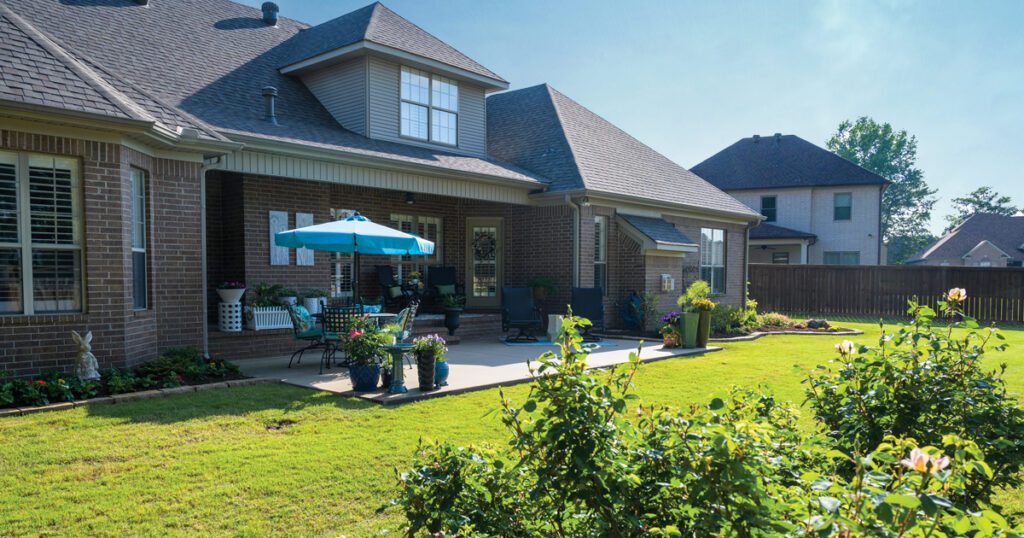 "I really wanted to build, but the time wasn't right with COVID going on, so I contacted my Realtor, Velda Lueders, who has helped me and my kids buy homes," Melissa said. "We started looking, and she was so patient because she really wants to please her clients. We just kept looking until I found something I wanted to buy.
"When I bought the house [in 2020] … it hadn't been updated, but I could just see a vision for it. I loved that it was so open. You don't really see that in houses built back … in 2005. I had this vision of my kids and my grandkids being over and having plenty of room for everybody."
The 2700-square-foot, four-bedroom, 2 1/2-bath home provides Melissa's family and guests with plenty of space and togetherness. The open layout of the home seamlessly flows from foyer to dining room, into one of two cozy living areas, each with a fireplace and big-screen television, then a spacious kitchen and the second living space. The 10-foot ceilings and white walls and trim give the home a light, airy feel, complemented by walnut-stained wood floors. Melissa selected Sherwin Williams Alabaster (SW 7008) paint for both the walls and trim, choosing an eggshell finish for the walls, and a satin finish for the trim.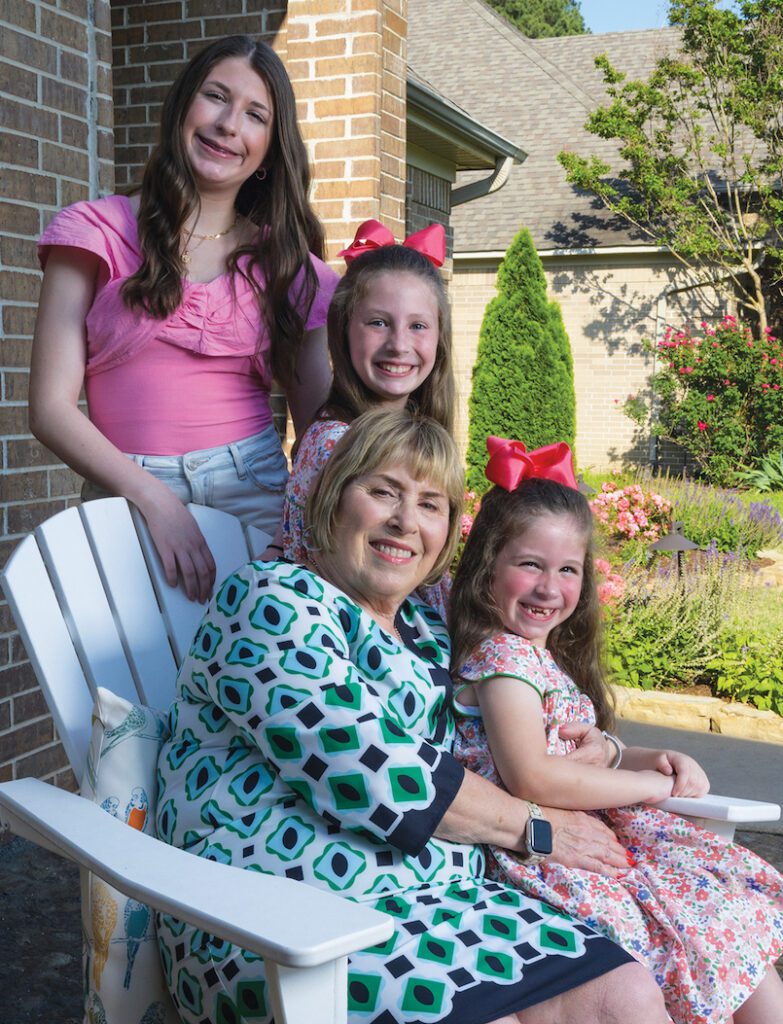 For the kitchen, at the heart of the home, Melissa chose Etude quartz countertops from LX Hausys. Etude is a warm, bright white with long, thin crisscrossing veins of gray and gold. Shaded lights illuminate the bar top, creating an inviting atmosphere.
"I was reluctant when she said 'this is the one,' but knowing what she had done with her previous homes, I knew it would be beautiful," Velda said.
The layout and interior design of Melissa's home reflect her warm and welcoming personality, along with simple elegance. While she has an eye for style and design, Melissa said she is no interior designer. She doesn't mind sharing that she had help creating the perfect combination of seating, area rugs, accents, art and more.
"I didn't have to do anything structurally to the house, just paint, flooring, countertops and tile," Melissa said. She chose stainless-steel appliances including a KitchenAid oven and gas stove. "I had never cooked with gas before, but I love it," she said.
Melissa's favorite room is the dining area. While she decorates both breakfast and dining tables for each season, she enjoys the dining room the most during holidays with family. For the walls in the dining room, and for a guest powder room nearby, Melissa chose Sherwin Williams Byte Blue (SW 6498). The color complements an original painting by a local artist depicting the Last Supper. The painting hangs above a curio cabinet containing china hand-painted by Melissa's grandmother.
In other areas, meaningful personal items artistically add to the home: bridal portraits of her daughters, family photos from childhood, her grandparents' marriage license and her grandfather's school attendance certificate. A baby's bed, once used by her grandbabies, was placed in a guest room.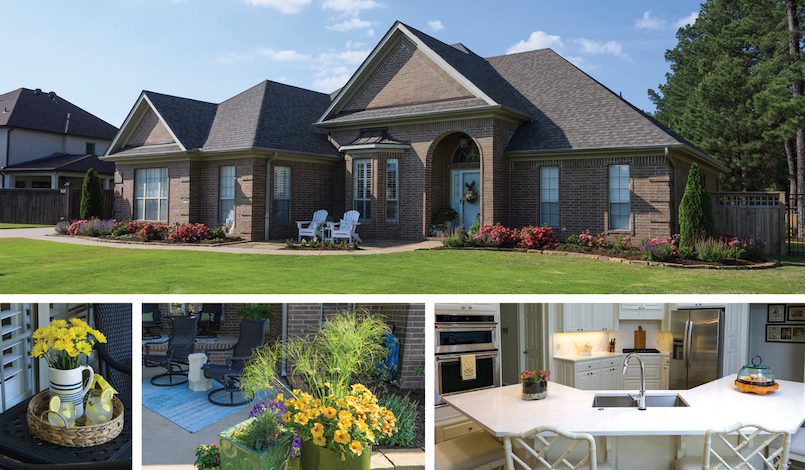 Melissa wants her home to be enjoyed both inside and out. From the driveway to the front door, guests are greeted by a beautiful floral landscape leading to a pair of inviting Adirondack chairs atop a patio of Arkansas flagstone. "Sometimes I sit outside and wave at people walking or driving by," she said. "I love it out here. I have some great neighbors. I want them to enjoy the flowers."
The homeowner credits Daniel Derden for the patio and the stonework for her flower gardens. "I love gardening and landscaping. I always have. Sometimes I can get out there and work all day and into the night," she said.
"Her gardening skills amaze me," Velda commented. "Melissa helps me with my spring flowers, telling me what to buy and then she helps me plant them and even reminds me to water them!"
From front to back, Melissa tries to have something blooming for every season, whether in pots or flower beds. Azaleas, a variety of roses, coneflowers, May Night salvia, peonies, King Tuts, Angelina, a variety of hydrangeas and viburnum are only a few of the many beauties blooming in the backyard and around the home. Melissa tries to coordinate colors and heights in the front, but she plants what she loves in the back, whether perennials or annuals. "I think Mother Nature doesn't have any bad colors," she said, believing they can be enjoyed together.
Melissa saw potential in an older home. She saw family gatherings, talks with an old friend over a glass of lemonade, pretty days to sit outside, and neighbors to greet with a wave. Melissa saw "home," and made it hers.