16 Nov 2018

Holiday décor and more: Celebrating the real gift of the season

by Donna Benton

Have you ever wondered how a holiday gets its colors? Easter baskets are bountiful with pastel blues, pinks and greens. Valentine's Day red strikes amorous hearts and Halloween's orange and black might send a little spooky tingle up your spine. But how did Christmas become green and red? 

I heard an interesting piece on National Public Radio not long ago, and the premise was this. Victorian-era Christmas was all over the board when it came to a signature color. In the 1930s, Coca-Cola unveiled its first print advertisement featuring that jolly, red-cheeked version of Santa Claus that we recognize today. The classic Christmas ads were red and green, complementing the Coca-Cola logo, of course. The iconic ads ran for generations and became a pop culture phenomenon that helped define the colors of Christmas.

I am all about tradition, but frankly, I was a little sad to learn that the look of Christmas, as we know it, could be the work of a corporate marketing department. I'm always excited when someone puts their own creative twist on a steadfast tradition, and when I got my first look at Anne Mann's interpretation of Christmas, I giggled with delight, like cracking open a pirate's chest filled with sparkling turquoise, amethyst and aqua marine. "I wanted to do something bright, fun and whimsical," said Anne. "I love Christmas and everything about it!"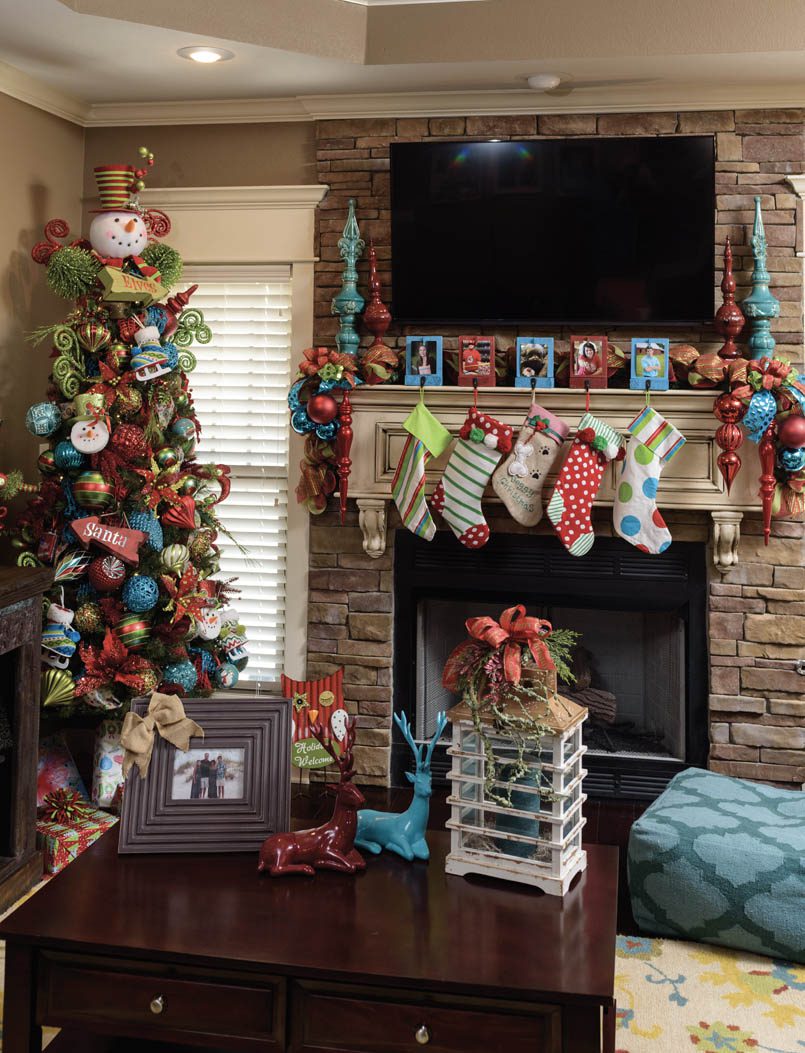 Anne has a unique perspective on the holidays. In 2014, the home that she shared with her husband, Bob, and their twins, Connor and Chloe Porter, was destroyed in the tornado that hit Vilonia. "It was the most traumatic experience that I have ever been through. It is devastating to lose everything that you own," Ann said. "But when you saw the destruction all around you, not just to you, but to your town, and the lives that were lost, it puts your loss in perspective pretty quickly." 
The Manns lost all their family keepsakes, including their Christmas decorations. "We lost things that had sentimental meaning, but things can be replaced. We had sentimental attachment to those things but we realized that those are just material things, and we will always have the memories." 
While the Manns suffered a great loss, they also received a gift that they will always cherish. "When a tragedy strikes, it always makes you reflect and realize how short life can be and how precious the time we get to spend on this earth can be. You also reflect on what is most important about the Christmas holiday which is first, the birth of Jesus who is the reason for the season, and then the togetherness of spending time making memories with family and friends.
"Christmas is just a magical time which brings me happiness and joy seeing all of the pretty colors, lights and decorations. I enjoy all of the traditions we have created such as baking, watching our favorite movie 'Christmas Vacation,' driving around and looking at lights, helping a charity or person, and spreading Christmas magic and joy to others as I help them decorate for the holiday."
Christmas at the Mann home glows with joyous jewel tones, like a general store candy jar filled with lovely candies in colorful ribbons and swirls, but the Manns know that Christmas is more than just lights and pretty colors. They celebrate every holiday with a gift of perspective that helps them realize the true joy and purpose of the season.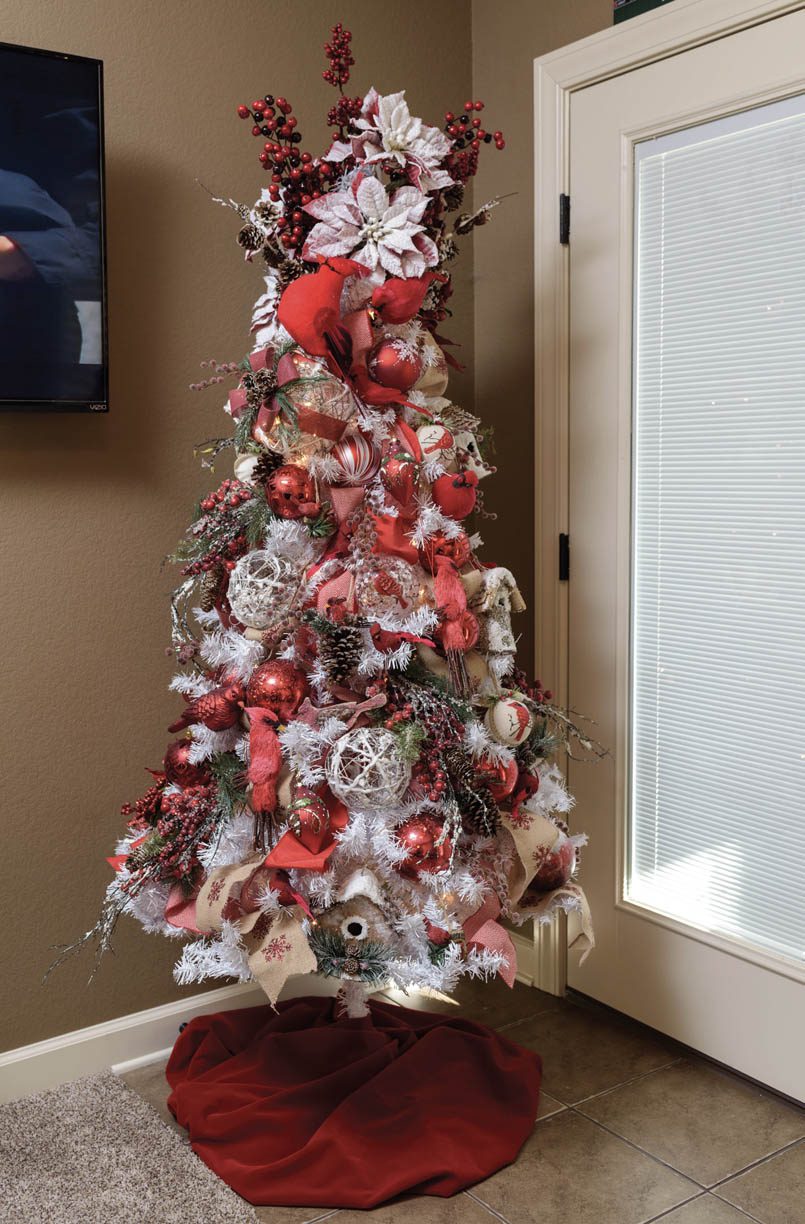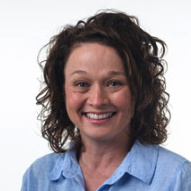 Latest posts by Donna Benton
(see all)