30 Sep 2020

Hohenstein, Lions defending 6A championship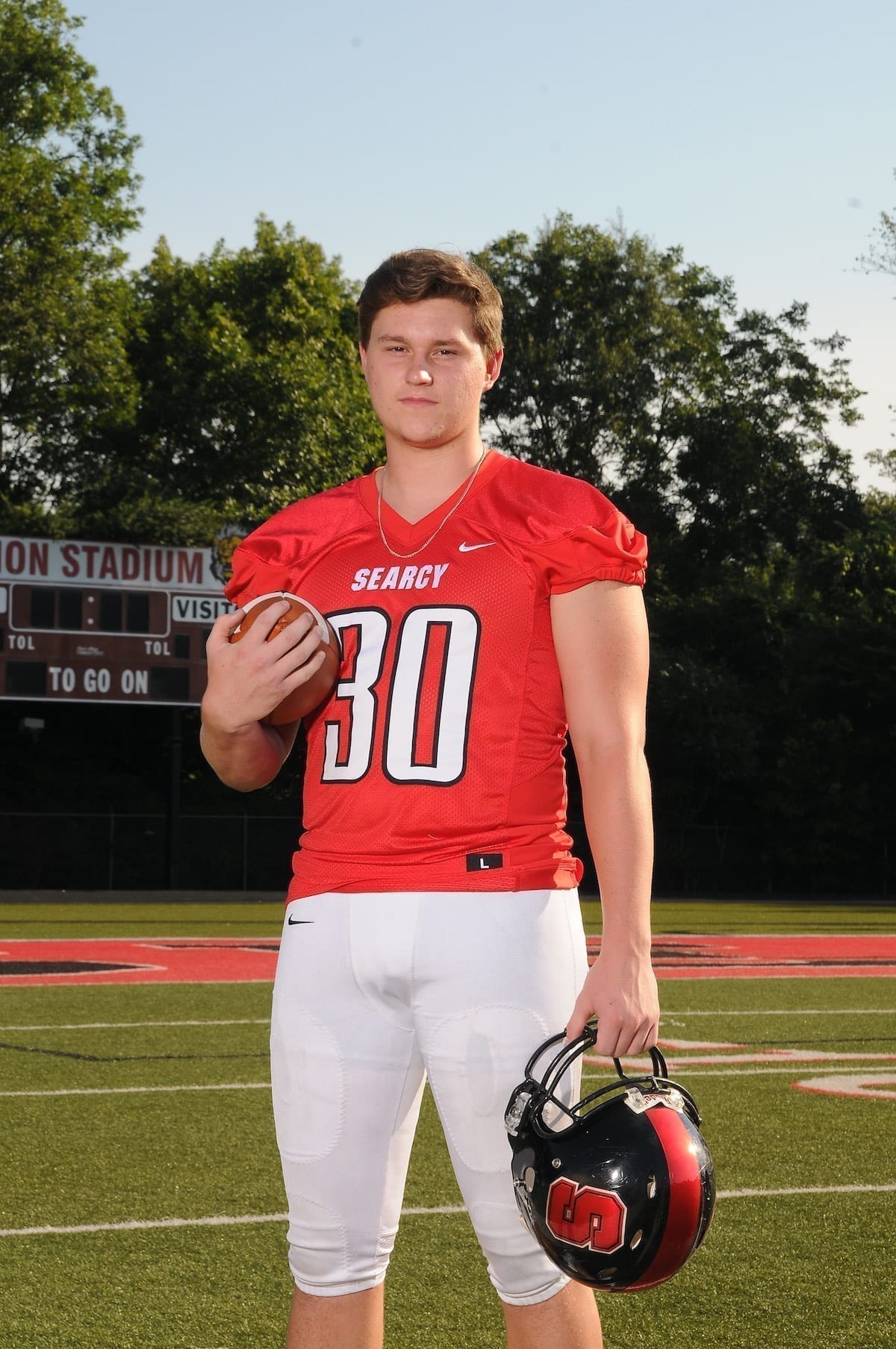 How do you follow up a championship season? For Searcy's Brock Hohenstein, the motivation is pretty simple — defend the championship and make personal gains.
"I'm just focused on getting faster and stronger," Hohenstein said. "If you slack too much, you won't make it on the field."
A year ago, Hohenstein put up a solid junior campaign with 57 tackles, six tackles for a loss and four sacks on the defensive line, earning 2019 all-conference honors in the 6A East.
"Brock had a great season doing his job on the defensive line," said Mark Kelley, Searcy's former head coach. "He helped to open other guys up to make plays."
As a senior, Hohenstein will anchor a defensive line focused on helping the Lions defend their championship status. The Lions defeated Benton, 28-27, in the 6A state championship last fall for the school's first championship since 1933.
After going 1-2 through a tough non-conference schedule (losses to Cabot and Little Rock Christian and a 41-25 road win over Batesville), the Lions opened 6A East play last week with a 35-23 win over Sheridan.
"We learned [in non-conference] that we needed a lot of [work] offensively and defensively, and we could use some help on profile tackling," Hohenstein said. "Everyone wasn't really in the best of shape because of no team camps in the summer, but I think overall it felt good getting to play on the football field. It feels really amazing to be a senior and getting to play football and getting to teach up any underclassmen who are coming up and filling spots."
This week, the Lions (2-2, 1-0) travel to West Memphis (3-1, 1-0) for another early 6A East test.
"I thought our defense played a good game [against Sheridan], and our offense really stepped up in the second half," Hohenstein said. "We just need to play hard, get bodies to the ball and not get any personal fouls."
Hohenstein was selected to this year's 501 Football Team — 24 players representing all 11 counties of the 501. The team, sponsored by Conway Regional Health System and First Security Bank, boasts the best the 501 has to offer both on and off the field. The senior was nominated by Kelley.
"Brock plays with an extremely high motor and is physical," Kelley said. "He works hard in everything that he does and does a great job of setting an example. He's a leader of the team and defense as well as being an all-state caliber player. He's a great young man that works for everything that he has gotten."
Hohenstein gives back to the Searcy community through volunteering in the Lion Serve Day each summer and attends First Assembly of God Church in Searcy.
Searcy heads to West Memphis with kickoff set for 7 p.m. Friday, Oct. 2.

Latest posts by Levi GIlbert
(see all)