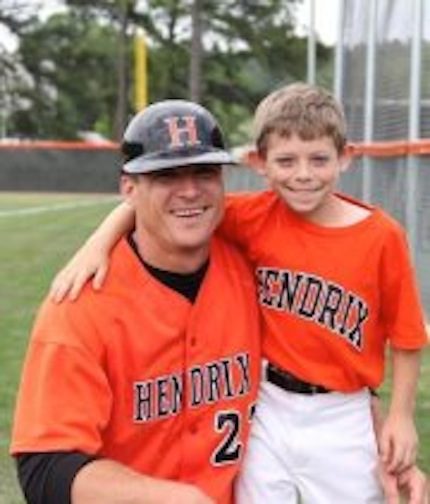 19 Sep 2012

Hitting camps planned in October

Boys and girls will have an opportunity to participate in hitting camps in October through the Junior Warrior Baseball Program.

Camps will be held on Monday, Oct. 8 and Oct. 15, and Tuesday, Oct. 23, at Hendrix College:

Junior Warrior Hitting Camp (ages 5-7) $40, Oct. 8 – 5 to 8 p.m.
Junior Warrior Hitting Camp (ages 8-10) $40, Oct. 15 – 5 to 8 p.m.
Junior Warrior Hitting Camp (ages 11-14) $40, Oct. 23 – 5 to 8 p.m.
The camps are being led by Jay Mattox, assistant baseball coach at Hendrix. A native of Conway, he returned to Hendrix College in the summer of 2011 after a one-year stint as the volunteer assistant at the University of Central Arkansas.
While at UCA, Mattox was in charge of hitting and coached the Southland Conference Freshman of the Year and Louisville Slugger Freshman All-American. In his last stint with the Warriors, Mattox was an assistant coach and helped Hendrix to a 2009 Southern Collegiate Athletic Conference title. During that time, Mattox coached seven all-conference hitters.

Locally, Mattox has also coached summer teams in Conway from 2007-10 and was an assistant at Conway High School in 2007. Mattox was a two-year letterman for East Carolina University in 2005-06. He was a two-time All-Panhandle Conference selection at Chipola College in Marianna, Fla.

Mattox has been taken in the Major League Baseball Amateur Draft on two occasions. On 2001, he was selected by the Chicago White Sox in the fourth round, and selected by the Anaheim Angels in the 35th round of the 2003 draft. He was the 2001 Arkansas Gatorade Player of the Year as a senior at Conway High. Mattox was a two-time all-state and three-time all-conference honoree. Mattox earned his associates degree from Chipola College in 2004 and earned his bachelor's from East Carolina in the summer of 2011.

For more information, please call 501.548.6182 or email [email protected].