19 Aug 2020

History repeats itself

The food history of America dates back to the days when cooking was done on an open hearth. Many of the recipes had a hearty, satisfying quality that has survived the test of time.

When people move, they take their favorite recipes with them. Some are written and some are not, but the recipes are an important memory of home. The recipes we find in old cookbooks, manuscripts, traveler accounts, ethnic celebrations and family hand-me-downs are amazingly delicious and wonderfully reminiscent of our grand culinary heritage!

We love to peruse old cookbooks! They tell us much about our heritage and what it took to enable us to enjoy life "around the table" today. I've included a few of our favorites, along with the history that goes with that recipe! We have stack after stack of cookbooks – some old, some new – but all valuable!

The STACK CAKE was a traditional pioneer wedding cake made – at least put together – right at the wedding celebration. Each guest brought a layer of cake. Applesauce (depending on the time of the year) was spread on each cake layer and the layers were stacked. The bride's popularity could be measured by the number of layers she had in each stack. Since guests were apt to bring different types of cake, the stacks were often varicolored and flavored. This "wedding cake" recipe is for six layers of a simple molasses cake, typical of pioneer times.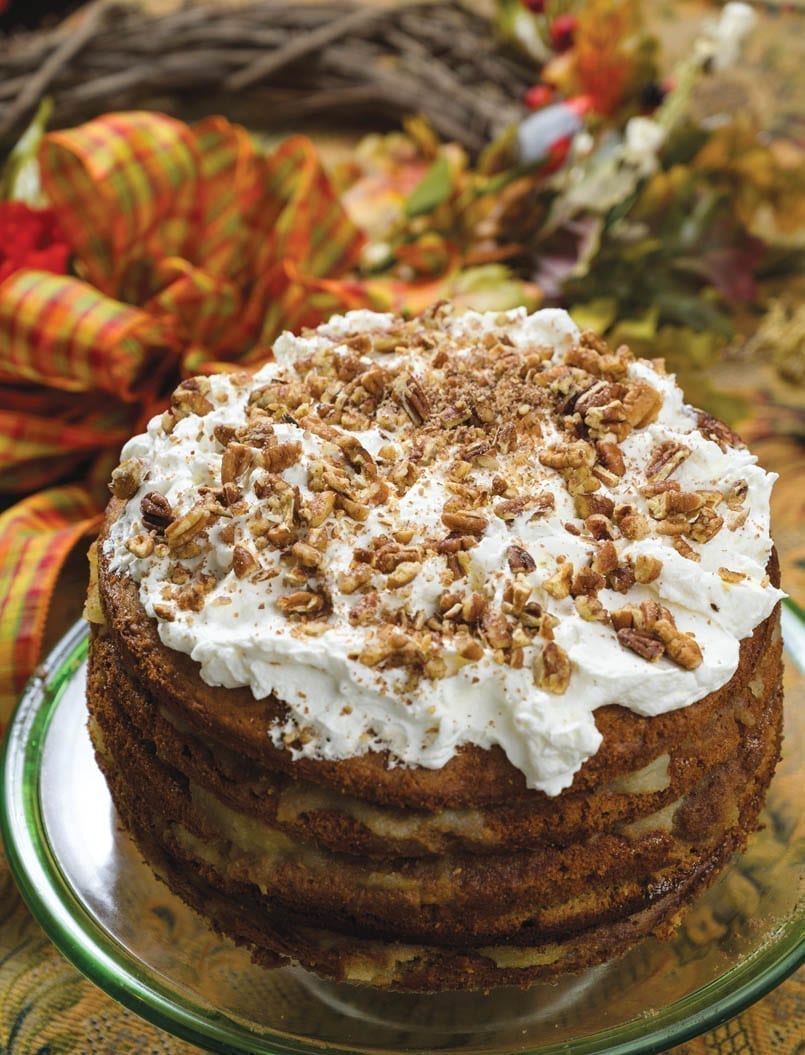 We have included several historical recipes for your enjoyment!
Black Walnut and Honey Ice Cream
In saucepan, blend 2 cups milk into 3/4 cup honey. Cook and stir until hot (do not boil). Remove from heat. Stir moderate amount of hot mixture into 3 beaten eggs; return to saucepan. Cook and stir 2 minutes longer. Cool to room temperature. Blend in 2 cups whipping cream and 1 teaspoon vanilla. Stir in 1 cup coarsely chopped black walnuts. Pour mixture into ice cream freezer and freeze according to manufacturer's directions.
Makes 2 cups.
Ham Hocks and Black-Eyed Peas
3 cups dry black-eyed peas
12 cups water
3 pounds of smoked ham-hocks
1 1/4 cups chopped onion
1 cup chopped celery
1 teaspoon salt
1/8 teaspoon cayenne
1 bay leaf
1 10-counce package frozen cut okra
Rinse peas. In 6-quart Dutch oven combine water and peas. Bring to boiling; simmer 2 minutes. Remove from heat and cover and let stand 1 hour. (Or combine water and peas, soak overnight). Do not drain. Stir in hocks, onion, celery, salt, cayenne and bay leaf. Bring to boiling. Cover, simmer until hocks are tender and beans are done, about 1 1/2 hours. Stir in okra; cook until very tender, 10 – 15 minutes. Discard bay leaf. Season to taste. Serves 6.
Stack Cake
1 cup butter or margarine
1 cup sugar
1 cup molasses
3 eggs
4 cups all-purpose flour
1 teaspoon baking soda
1 teaspoon salt
1 cup milk
2 16-1/2-ounce jars chunk style applesauce
Whipped cream
Chopped nuts
Cream together butter and sugar until light. Stir in molasses. Add eggs, one at a time, beating after each. Stir together flour, soda and salt; add to creamed mixture alternately with milk, beating after each addition. Grease and flour three 8X11/2-inch round baking pans. Pour 1 1/3 cups batter into each pan. (Refrigerate remaining batter). Bake at 375 until done, about 15 minutes; remove from pans and cool on rack. Wash pans, grease and flour. Repeat with remaining batter. Spread applesauce between layers. Spread whipped cream, atop; sprinkle with nuts.
Makes 24 servings.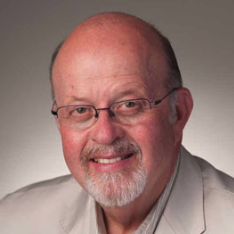 Latest posts by Don Bingham
(see all)