20 Dec 2020

Historic holiday decor

By Donna Benton

To me, the perfect Christmas is a nice blend of nostalgia and nouveau: tradition, to pay homage to great Christmases past, but also something new to keep it interesting. I look back with fondness to our first Christmas as a young couple in our tiny Conway apartment. Our tree was robust and, along with our orange floral-print, hand-me-down sofa, took up all of the scarce living space. Such a big tree was an aggressive choice, seeing as we didn't really have any decorations and our décor budget was pretty low. So, we took to the hedgerows and ditches and gathered bushels of nature's décor. We garnished all that greenery with pods of scarlet berries, mossy limbs and abandoned bird nests. We hung the obligatory "first ornament" and topped the tree with a golden-winged, velvet angel. I still get all sappy when I reminisce about it.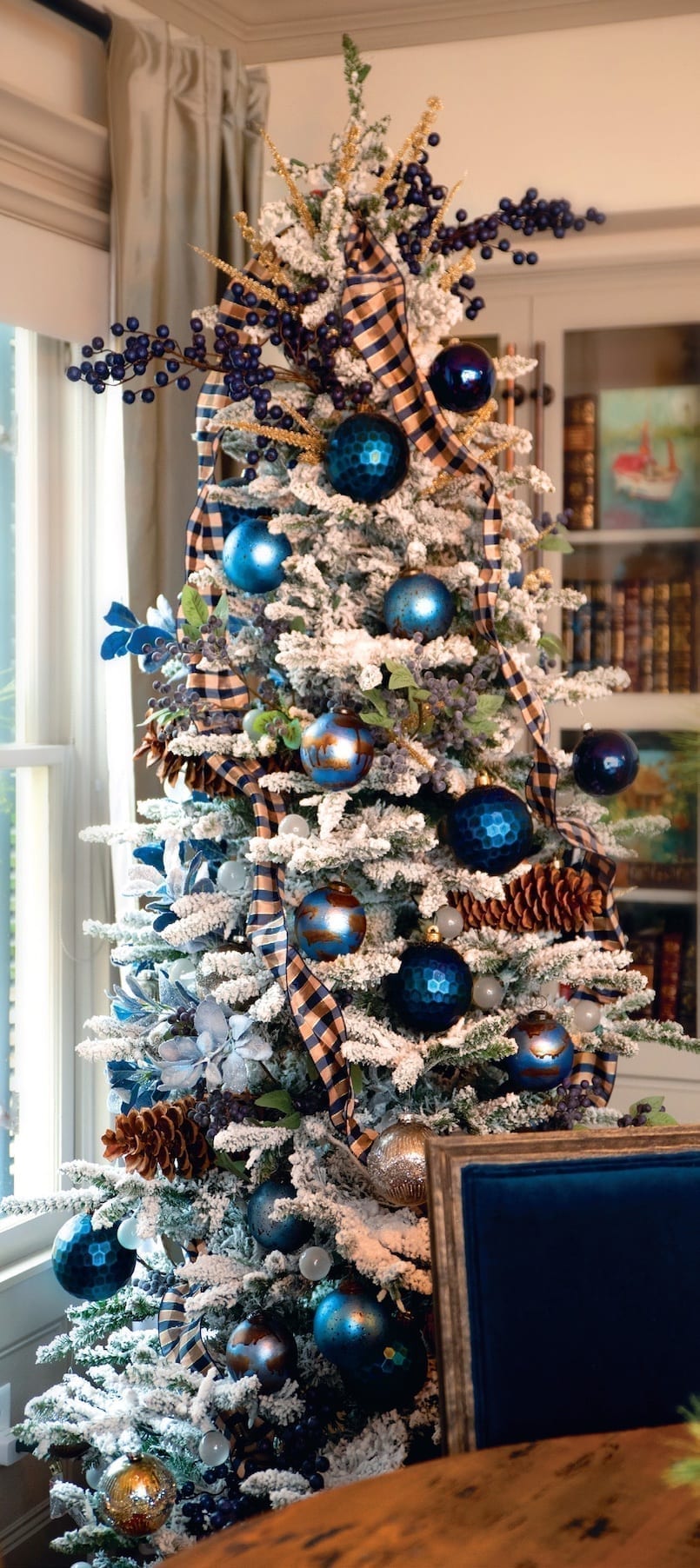 Our next Christmas—new apartment, same hand-me-down sofa—we opted for a minimal "Charlie Brown" tree adorned with balls in all shades of purple, and draped with strings or purple beads. And, of course, the first ornament and golden angel from year one, which didn't exactly complement the purple theme, but tradition dictates. Christmas number three: new house, new sofa and new ornaments. My husband was a bit confounded with the concept of reimagining the tree every year. His family tradition was to pack the tree with every ornament ever acquired, including a family of those elf-on-a-shelf guys, and the glittery foam balls that he and his sister had crafted in elementary school.
A few years, and a couple more houses and sofas later, we still like to take on the tree with a fresh perspective and no preconceived limitations, save that the first ornament and golden, velvet angel, no matter how tacky, always gets a prominent placement. Nowadays, decking the tree is like a walk down memory lane: purple balls from year two in that little apartment; glass spacemen; dinosaurs or lifelike cheeseburger ornaments chosen by the kids and whatever their fad or fancy was at the time. If the ornaments don't make it to the tree, they get displayed in a glass container somewhere.
The home featured here is a recent Storybook Homes renovation located in one of Conway's historic neighborhoods. Because the house had been recently saved from the brink of demolition, this was the first Christmas that anyone had celebrated here in several years and the first here for its new owner. The home is a blend of historic styling and modern amenities; the comfort and convenience of a new home with the textures, patina and soul of a classic. Christmas in a new home calls for a fresh look at your holiday décor and extra attention to make sure it takes on the character of your home. Here, the most prominent feature of the décor is the deep blue colors that complement the accent colors of the home: the rich, velvety indigo on the dining chairs and the striking blue of the kitchen island—and even the shutters outside. Natural elements are used in the tree, vines and berries and boughs of evergreens, which lend themselves to the hardwoods, brick and leather in the home and furnishings.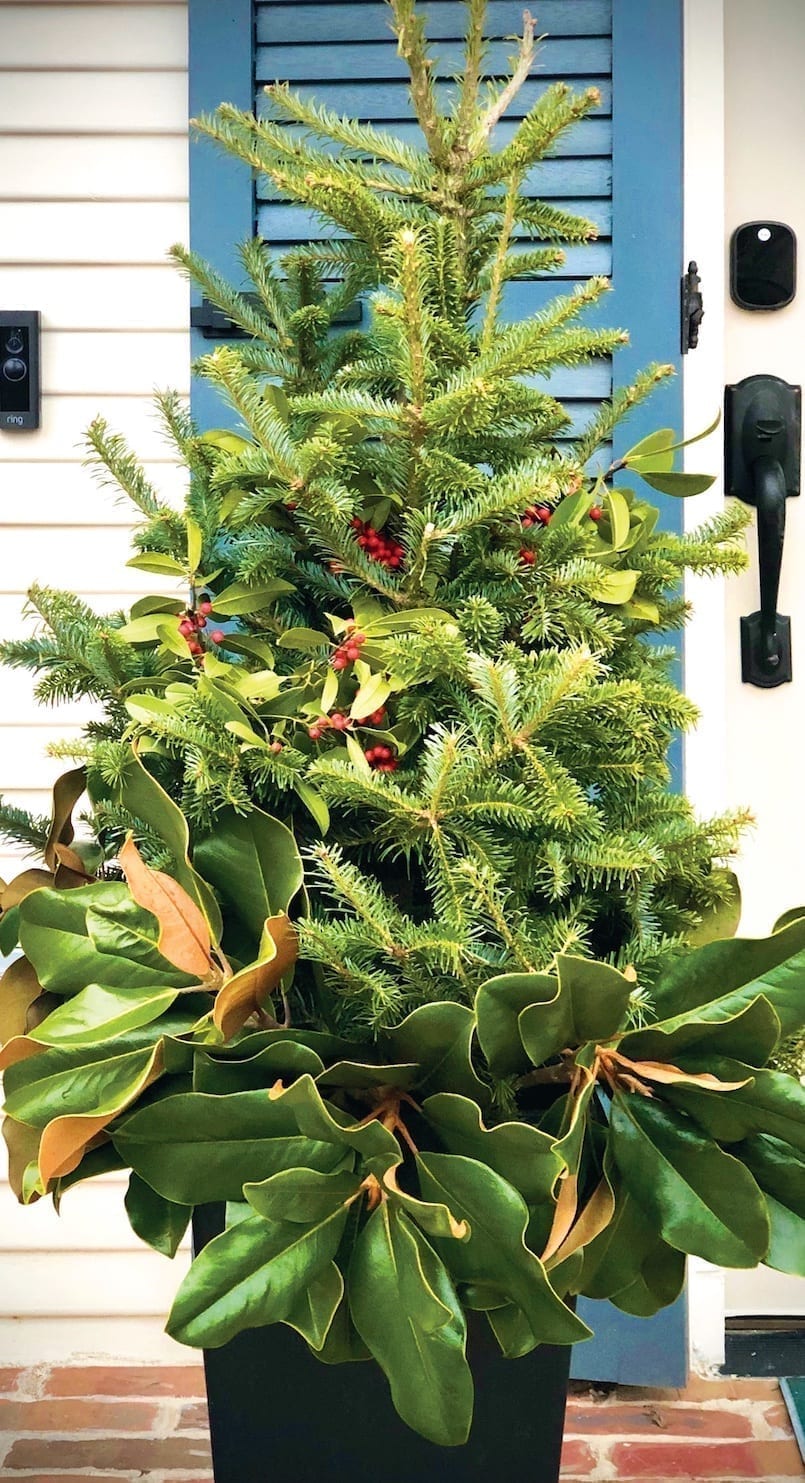 Get this look
Decorating tips from Donna Benton
You can spend a fortune at the big box store decking out your home for Christmas, but my favorite, and often overlooked, resource is just outside the door. I love the sparkles and trinkets of Christmas as much as anyone, but in my book, the look is not complete without incorporating an earthy foundation of natural greenery and nature's own Christmas decorations. These front-porch topiaries started with a live, store-bought miniature Christmas tree. The magnolia boughs were clipped from the yard and the holly was from the neighbor's giant holly bush hanging over the fence. Don't forget about sumac pods, those cone-shaped bundles of red berries in the tops of small trees that grow in roadside ditches and brush piles. Pine cones, mosses and woody grapevines are great elements, too. Take a little walk through the woods with your clippers and a basket, and keep your eye out for anything that looks like Christmas. Keep it all natural or bling it up with Christmas balls and a swirl of ribbon. Natural cedar and evergreen trimmings make perfect wreaths and swags and look great jazzed-up with artificial berries and florals.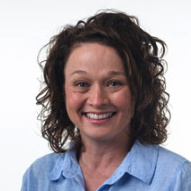 Latest posts by Donna Benton
(see all)