19 Feb 2020

Hill sets the bar for Vilonia

After falling in the opening game of the Class 5A state tournament a year ago, Landon Hill has worked hard to give his team another opportunity to play for a state title. With the postseason looming on the horizon, the Vilonia senior forward is all-in down the stretch. 

"Landon's best quality on the basketball court is his competitiveness," Vilonia head coach Jeremy Simon wrote. "His mentality in practice and in games is to not let anyone outwork him. He is a very strong guard, and he plays the game with a chip on his shoulder. He is capable of being an All-State player."

Hill was selected to this year's 501 Basketball Team — 41 players representing the best the 501 has to offer both on and off the court. The team is sponsored by Conway Regional Health System, First Security Bank and Conway Orthopedics and Sports Medicine Center. The senior was nominated by Simon.

"Landon is a smart, responsible, hard-working person with a great attitude," Simon wrote in his nomination. "One of Landon's best  qualities is his ability to connect with people  around him both on and off the court. Whether it is helping a younger player with his game or with their homework, he has always been a person someone could go to if they ever needed anything."
As one of six seniors for the Eagles this season, Hill is committed to delivering his team back to the Class 5A state tournament through leadership by example.
"Landon is a great leader for our program," Simon wrote. "He sets the bar for the work ethic he has in the weight room, and he brings the same intensity and desire to the basketball court. Landon is not only a vocal leader for his team, but he also leads by example by the way he prepares and practices every day. He is a player that I want our younger athletes here at Vilonia to look up to."
This week, Hill and the Eagles play host to Russellville with an opportunity to not only avenge a two-point loss earlier in the season, but to also deliver the Cyclones' first conference loss of the season. 
"Landon is a great shooter that is capable of scoring in many different ways," Simon wrote. "He runs the floor well for us, and with his speed, he is very hard to stop on fast breaks. His defense has greatly improved, and he rebounds well for a guard. We need Landon on top of his game if we want to be successful." 
Currently riding a three-game winning streak with three games remaining in the regular season, Vilonia eyes for a strong finish to bring momentum into the postseason.
"Landon helped our team accomplish our goal of making the state tournament last season," Simon wrote. "Now that he has the experience of playing in a state tournament, Landon and his teammates want to take it a step further."
Outside of basketball, Hill gives as much effort in the classroom as he does on the court. 
"One of Landon's teachers told me that Landon is the most consistent student they have," Simon wrote. "His personality is laid back, but he comes in ready to go every day. He is active in the discussions and leads small groups. Currently he has the third-highest grade. I would love to have a classroom full of students like him."
Vilonia (19-5, 8-3 Class 5A West) plays host to Russellville at 7 p.m. Friday, Feb. 21.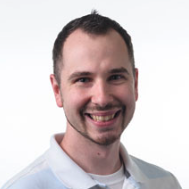 Latest posts by Mark Oliver
(see all)