21 Aug 2019

Hill brings 'energy' to Trojans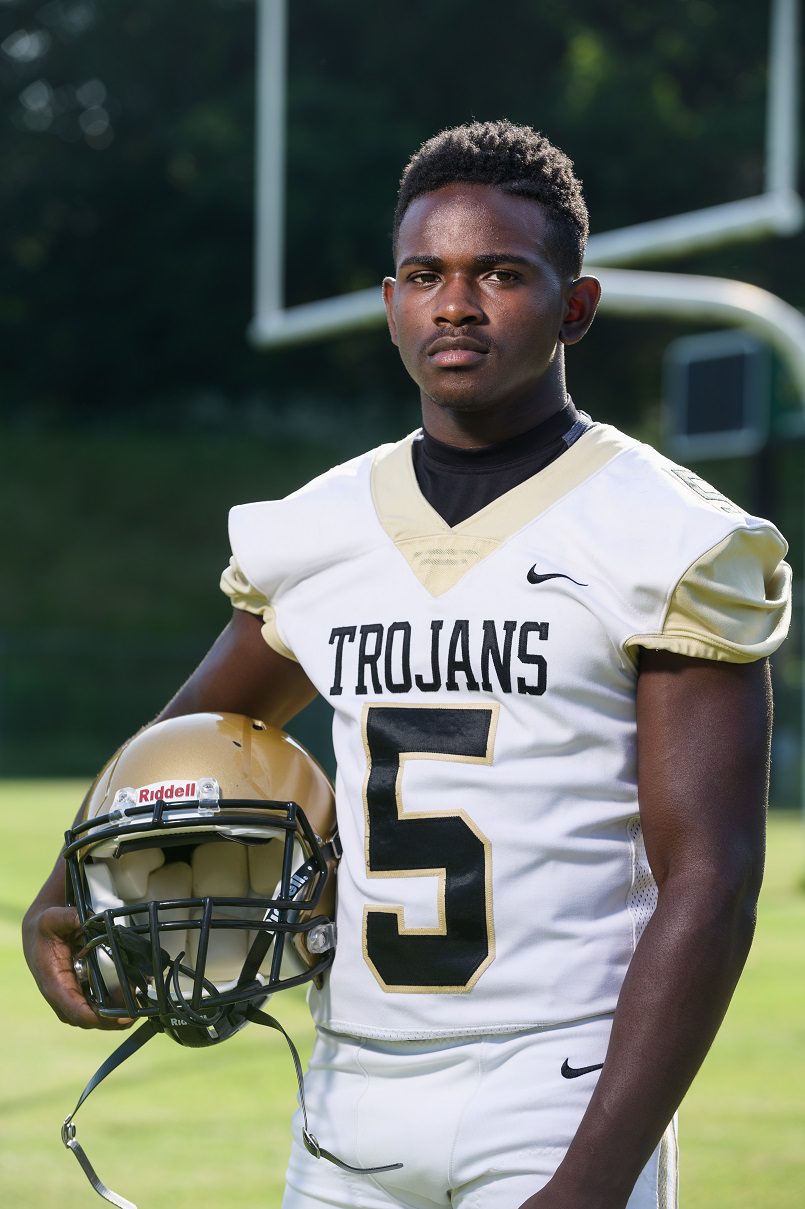 by Mark Oliver
Changing the image of a football program isn't an easy feat. For Hot Springs senior Devin Hill, however, it's a challenge that the strong safety/running back accepts with open arms.
"When it comes to football, everything I do is with as much energy as possible," Hill said. "Our offense creates it, and our defense feeds off it. Energy keeps our momentum going, and if we keep our momentum going, then we can destroy what our opponent is doing. As a senior, I try to be loud, energetic, communicative and fly to the football. If I can do all those things in a game, then we have a very good chance of beating anyone."
Following a one-win campaign in 2018, Hill says the Trojans are working harder than any team, not only to turn the tide in Class 5A, but also to show the community of Hot Springs that there's still a lot of fight left in its home team. 
"No one is grinding like us this offseason — no one," Hill said. "We're waking up at 5 a.m. each day and grinding it out until 10. All summer long, we've heard the talk around town about how we're not any good because we went 1-9 last season. We aren't 1-9 anymore. We're putting the past behind us, and we will prevail. 
We have a new assistant coach, we have a new offense and we have had some great players transfer to us from Lake Hamilton and Lakeside. Our goal is a deep playoff run this season. It's a big jump from 1-9, but I know what my team is capable of. The mighty Trojans will be relevant once again, and we will be conference champions once again."
Hill was selected to this year's 501 Football Team — 27 players representing all 11 counties of the 501. The team, sponsored by Conway Regional Health System, First Security Bank and Conway Orthopaedics and Sports Medicine Center, boasts the best the 501 has to offer both on and off the field. The senior was nominated by his head coach, Darrell Burnett.
"Devin is the leader on the team as well as a hard worker who wants to win every day," Burnett wrote in his nomination. "He does everything the right way and with class. He is one of the best kids you can ever come by. Nobody is more deserving for any recognition than this kid. He's redefining the idea of what a true student-athlete is in the area."
Hill's desire for success was instilled in the senior at a young age. 
"I've been playing football for as long as I've been breathing," Hill said. "My dad first put a football in my hand at a young age, and I grew up watching my brothers KJ, Jonathan and Justin playing the game and watching Tyrann Mathieu on television. He was a dog on the field and great in the classroom, and that's how I love to be, too."
As Hill's final season dawns with the Trojans, the senior understands the importance of his role as a leader on and off the field and plans to use his experience to lead his team to new heights. 
"Being a leader on the field requires being a leader in the classroom as well," said Hill, who holds a 3.5 GPA and a 26 ACT score. "I have stayed after practice to help my teammates with homework and tutoring. We want to try to keep a high team GPA. To be the best team in Class 5A means that you have to put in as much extra time in the weight room as possible, too. My philosophy is to always commit to doing extra — whether it's reps in the weight room or spending extra time on homework. Your ACT score matters so much in getting offers, and the weight room is very important on the field."
Hot Springs opens its 2019 season against Class 4A Fountain Lake, which bested the Trojans last season, 18-0. With a clean slate this season, Hill says the tables have turned in the Garland County rivalry.
"This game means a lot to all of us," Hill said. "Last year, we made major mistakes, which killed us against them. Fountain Lake has lost a lot of their major players and even some of their coaching staff this year, but despite that, they're still going to be a hard team to go against. If we overlook them, then we won't win. We're prepared to go out there, fight hard and the strong will win and the weak won't."
Off the field, Hill runs track and field and is a member of Beta Club, French Club and National Honor Society at Hot Springs World Class High School. The senior enjoys building computers in his free time and is a member of the youth group at Living Waters Church of God in Christ in Hot Springs. 
"Devin helps with flag football at the YMCA and also participates in the Good Samaritan program," Burnett wrote. "He is always willing to help others succeed without wanting the credit."
"After high school, I plan on majoring in computer science," Hill said. "I'm currently looking at Hendrix College in Conway and am planning to get more offers this season." 
Hot Springs opens the season at Fountain Lake at 7 p.m. Friday, Sept. 6.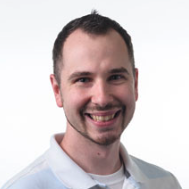 Latest posts by Mark Oliver
(see all)