02 Dec 2020

High school football state finals to air exclusively on Arkansas PBS Saturday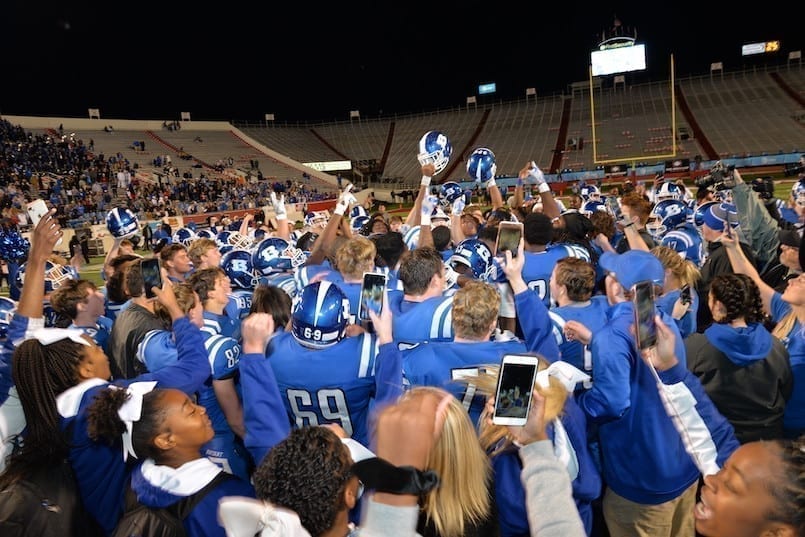 Arkansas PBS will broadcast the 2020 2A-7A high school football state finals live from War Memorial Stadium beginning Saturday, Dec. 5, in partnership with the Arkansas Activities Association (AAA), offering families and fans a safe viewing option in uncertain times. Beginning the week after each broadcast, championship games will be available to watch at youtube.com/arkansaspbs and in the Engage Arkansas PBS app.
For anyone who chooses to watch away from the crowds, AR PBS Sports will be broadcast statewide over the air, on cable and on satellite on Arkansas PBS's primary channel. Correct channel information is available in local TV listings. All ways to watch Arkansas PBS can be found at myarkansaspbs.org/waystowatch.
The Arkansas high school football state finals will air live on AR PBS Sports at the following times:
7A, Bryant vs. North Little Rock – Saturday, Dec. 5, at noon.
6A, Greenwood vs. Lake Hamilton – Saturday, Dec. 5, at 6:30 p.m.
5A – Saturday, Dec. 12, at noon.
2A – Friday, Dec. 12, at 6:30 p.m.
4A – Saturday, Dec. 19, at noon.
3A – Saturday, Dec. 19, at 6:30 p.m.
"Our member schools have worked very hard to allow us to move forward with activities," AAA Assistant Executive Director Derek Walter said. "Thanks to the governor's working group, we have been able to move forward safely.
"We are very excited to be playing at War Memorial. We are happy to continue this partnership with Arkansas PBS so that fans statewide will be able to watch the championship games, even if they can't be a part of the crowd this year."
On the Monday following the finals, games will be available to watch at youtube.com/arkansaspbs, allowing coaches, players, families, college recruiters and others to watch at their convenience. Games will also be available through the Engage Arkansas PBS app and PBS Video app on mobile or streaming devices.
Additionally, photos from the games will be available for free download at flickr.com/arkansaspbs. Updates from AR PBS Sports are available by texting SPORTS to 313131.
Arkansas PBS and the Arkansas Activities Association have taken precautions to help limit COVID-19 exposure for players, fans and staff, including social distancing, requiring masks and properly disinfecting between games. Additionally, anyone attending the championship games must adhere to War Memorial Stadium's COVID-19 protocol.
The Arkansas high school football state finals are also broadcast live on 103.7 The Buzz in Central Arkansas and at 1037thebuzz.com/football.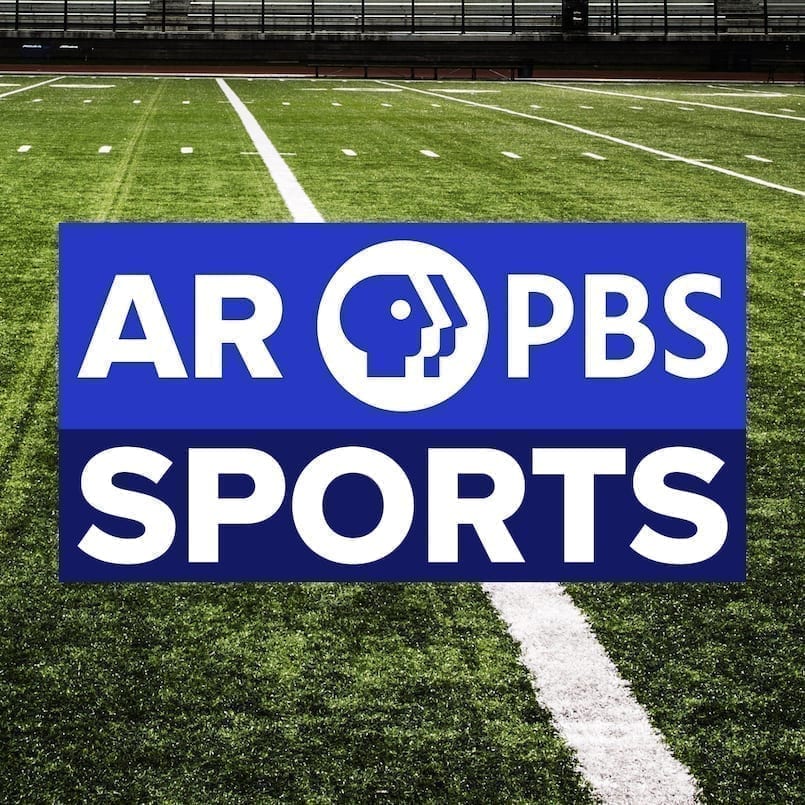 Immediately following the 7A championship will be "Urban Forge: Ozark Artistry," a 2020 Arkansas PBS original documentary following a talented group of men and women who keep the time-honored tradition of metal smithing alive through their daily work at Urban Forge in Mountain View, Arkansas. The process is labor intensive and rewarding in equal measure, producing great works of art forged in fire with attention, sweat and love. "Urban Forge: Ozark Artistry" illustrates first-hand the process of taking a product from conception to completion, crafting raw material into a final product.
Other special programming will include "Johnny Cash: A Night to Remember," a never-before-seen concert from 1973, immediately following the 6A championship and "John Denver: Country Boy" immediately following the 2A championship.
AR PBS Sports, the home for high school state championships in Arkansas, recognizes the vital role high school activities play in the education and development of young adults, while connecting families statewide by featuring hometown athletes competing in the biggest games of the season. Under contract with the Arkansas Activities Association, Arkansas PBS will broadcast high school championship activities for football, basketball, baseball and softball for classifications 1A-7A. In addition to creating viewing opportunities for those who may not be able to attend the games, AR PBS Sports enables talented young athletes to connect with college recruiters and potential scholarships.
Some weekend programming will be preempted during the broadcast of state championship games. An up-to-date schedule with options for email reminders and calendar syncing is available at myarkansaspbs.org/schedule.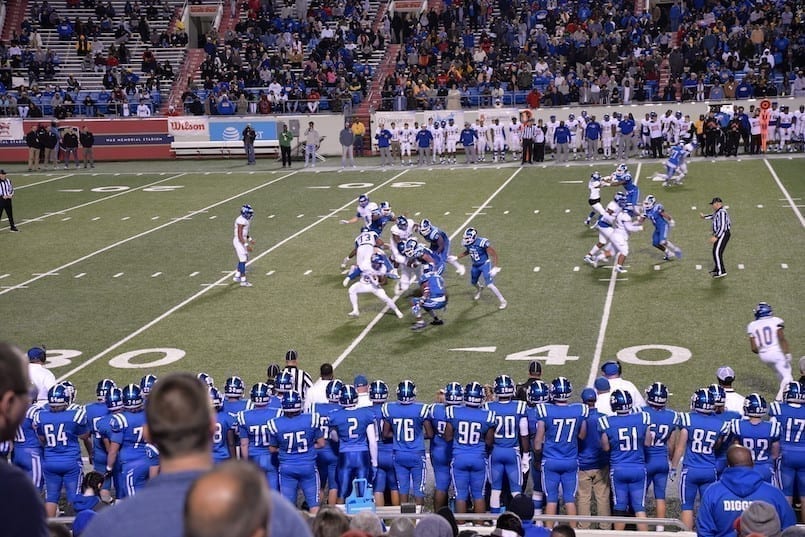 The Arkansas Activities Association is the statewide governing body for athletics and activities in Arkansas. The AAA's mission is to promote the value of participation in interscholastic activities in the AAA member schools and to provide services to the schools in a fair and impartial manner while assisting and supporting their efforts to develop thinking, productive and prepared individuals as they become positive, contributing citizens modeling the democratic principles of our state and nation.
Arkansas PBS, Arkansas's only statewide public media network, enhances lives by providing lifelong learning opportunities for people from all walks of life. Arkansas PBS delivers daily, essential, local, award-winning productions and classic, trusted PBS programs aimed at sharing Arkansas and the world with viewers through multiple digital platforms, including livestreaming at myarkansaspbs.org/watch, on-demand services and YouTube TV, and the distinct channels Arkansas PBS, Arkansas PBS Create, Arkansas PBS KIDS, Arkansas PBS WORLD and Arkansas PBS AIRS on SAP. Members with Arkansas PBS Passport have extended on-demand access to a rich library of public television programming. Arkansas PBS depends on the generosity of Arkansans and the State of Arkansas to continue offering quality programming. Additional information is available at myarkansaspbs.org. Arkansas PBS is broadcast on KETS (Little Rock), KEMV (Mountain View), KETG (Arkadelphia), KAFT (Fayetteville), KTEJ (Jonesboro) and KETZ (El Dorado).
Information submitted by Tiffany L. Head, Marketing & Audience Relations Manager for Arkansas PBS.