05 Mar 2020

High school basketball state tournaments underway

High school basketball state tournaments tip off this week across all classifications.

In the 6A, both Conway teams are in. The Lady Cats earned the No. 2 seed out of the 6A Central and a first-round bye, which has been beneficial to a team that has played most of the conference season without two starters. The Lady Cats play Har-Ber Thursday at 7 p.m.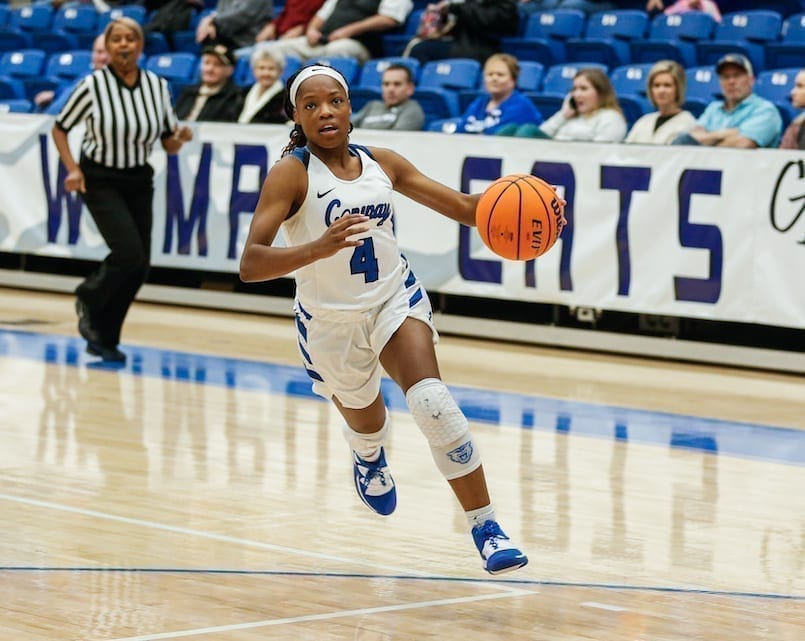 "There is a ton of talent in the 6A," said Jeff Matthews, play-by-play announcer for Wampus Cat and Lady Cat basketball on Conway Corp. "The Lady Cats will do damage in the tournament. The seniors find ways to win, and despite the challenges, they are still dangerous. Jadah Pickens can score the basketball and will be in double figures every night out. Lydia York can get as hot as anyone from beyond the 3-point line. T'yauna Rector is a thief on the court. She may be the best defensive guard that has come through the program, and that is saying a lot. Of course, the other senior, Makayla Reed, provides leadership and maturity for a very young team, and that is a role that Coach Ashley Hutchcraft absolutely needs, and Makayla provides that off the court and relentless hustle on the court."
The Wampus Cats entered the 6A state tournament in Bryant as the No. 5 seed after losing at Bryant, 49-47, to close out the regular season. The loss dropped Conway to the fifth seed; if they had won, they would have earned the No. 2 seed. The Wampus Cats came back from nine points down at halftime to defeat Bentonville, 49-48, in the first round of tournament play on Wednesday.
"The Cats have been scrappy and relentless and have a lot of potential to go on a run in Bryant," Matthews said. "Our guard play is solid. Lucas Foster and Trey Tull can get hot from beyond the 3-point line and turn a game around quickly. Bryce Bohannon has been a great addition since he has been 100 percent after returning from injury. Chase Boyd is a great ball handler and creates opportunities on both ends of the court, and Paul Harris has provided valuable minutes. Down low it has become the Jayden Williams show. He is the heart and soul of this team — his emotional game and effort drives them, and he has been fun to watch. Xavier Robinson and Kyler Spencer have helped fill important roles also and have been key in the victories the Cats have had in conference play."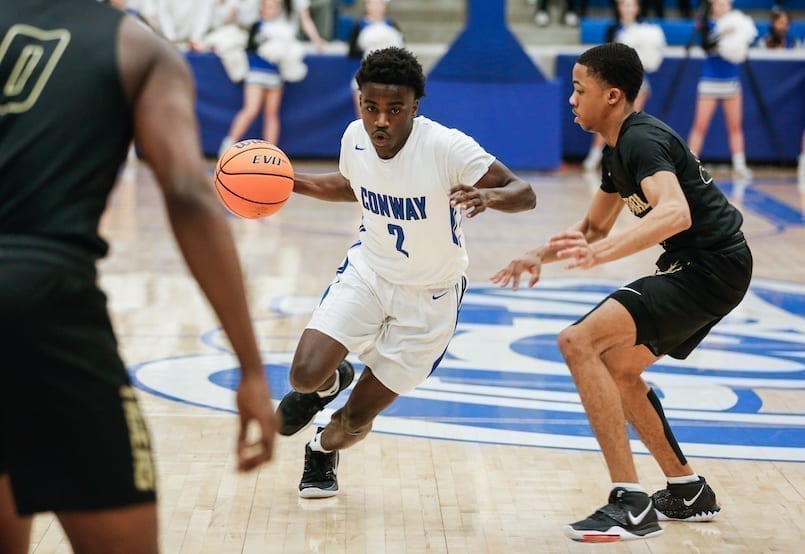 The Wampus Cats play top-seeded North Little Rock at 5:30 p.m. Friday.
Bookmark this page to follow all the tournament action across classifications by checking out the updated brackets below.
2020 Boys Basketball State Tournament 6A Boys Basketball 2020 @ Bryant
2020 Girls Basketball State Tournament 6A Girls Basketball 2020
2020 Boys Basketball State Tournament 5A Boys Basketball 2020
2020 Girls Basketball State Tournament 5A Girls Basketball 2020
2020 Boys Basketball State Tournament 4A Boys Basketball 2020
2020 Girls Basketball State Tournament 4A Girls Basketball 2020
2020 Boys Basketball State Tournament 3A Boys Basketball 2020
2020 Girls Basketball State Tournament 3A Girls Basketball 2020
2020 Boys Basketball State Tournament 2A Boys Basketball 2020
2020 Girls Basketball State Tournament 2A Girls Basketball 2020
2020 Boys Basketball State Tournament 1A Boys Basketball 2020
2020 Girls Basketball State Tournament 1A Girls Basketball 2020