31 Jul 2023

Here comes the leader of the band

By Donna Lampkin Stephens

Derek Stoughton is thoughtful about the direction he'll take as the new University of Central Arkansas Associate Director of Bands and Director of Athletic Bands.

"I feel one of my responsibilities in this role is to honor the legacy of Brantley Douglas and all the previous directors before him," said Stoughton, 40, who took the reins from his retiring predecessor on July 1. "What a delightful person Brantley is, very helpful."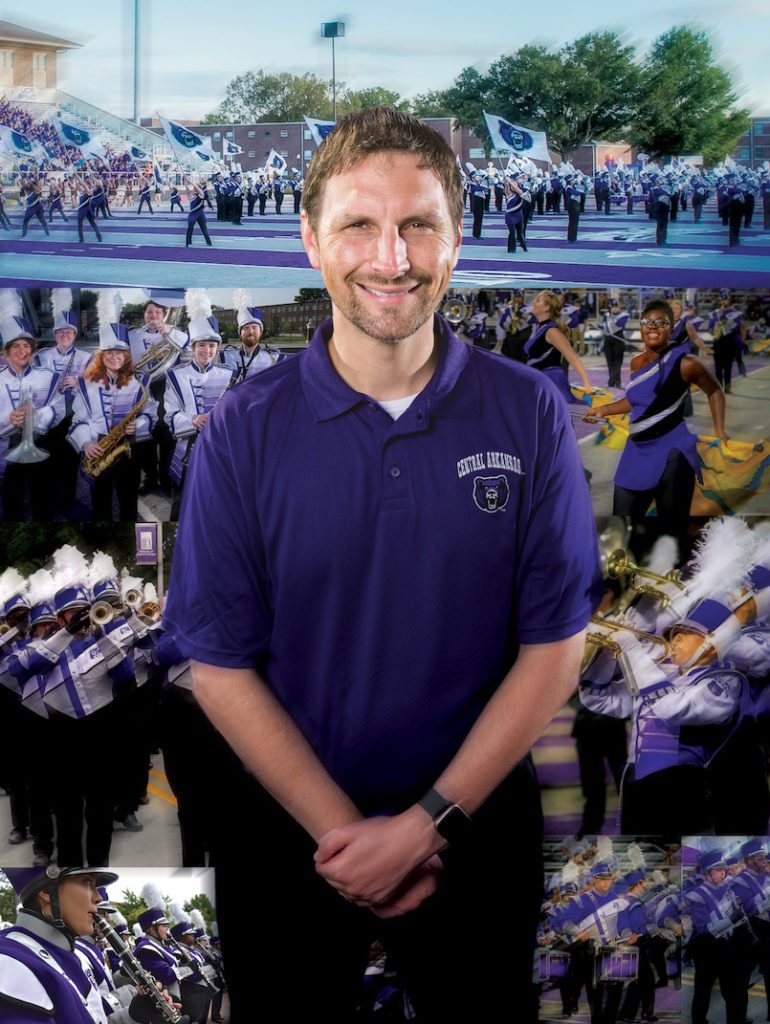 But beyond honoring Douglas, Stoughton will also put his own stamp on the program.
And he likes what he sees.
"The potential here is through the roof," he said. "Not only can we get great players and students, but the support from our faculty and administration is remarkable. We'll hit the ground running in August."
Stoughton, originally from Kimberley, British Columbia, moved to Texas at 16. He started piano at 7 and drums a few years later, and he eventually gravitated to drums and percussion. He earned a Bachelor of Music in Music Studies and Human Learning from the University of Texas and then taught high school band for eight years in public schools in McKinney, Pflugerville and Austin, Texas.
"I loved making music, but I always knew my heart was in teaching, band directing and conducting," he said. "That was the path."
And he always had an eye on a collegiate position.
"When I was at UT, I thought I'd go on to be the world's best Texas high school band director, but as I got involved in wind ensemble, I knew college was what I wanted long-term," he said. "I wanted to get some good experience teaching in high school, and I'm so grateful for that experience."
After those eight years, he moved to Stillwater, Okla., to be a full-time graduate student at Oklahoma State, where he earned a Master of Music in Wind Conducting. From there, he was "very lucky" to get a college job at Southeastern Louisiana, where he served as interim director of bands and director of athletic bands and conducted the Wind Symphony and Symphonic Band.
"I was in the right place at the right time," he said.
After four years at SELA, he went on to the University of Colorado for his Doctor of Musical Arts in Wind Conducting and Literature. He finished that program in May and is still getting used to being referred to as "Dr. Stoughton."
He accepted the UCA job in late April, moved to Conway in early June, drove to Louisiana to get married June 17, honeymooned with his wife, Ashley (recently hired to teach music at Westside Elementary in Greenbrier), moved her to Conway and started at UCA on July 1.
"It's been insane," he said.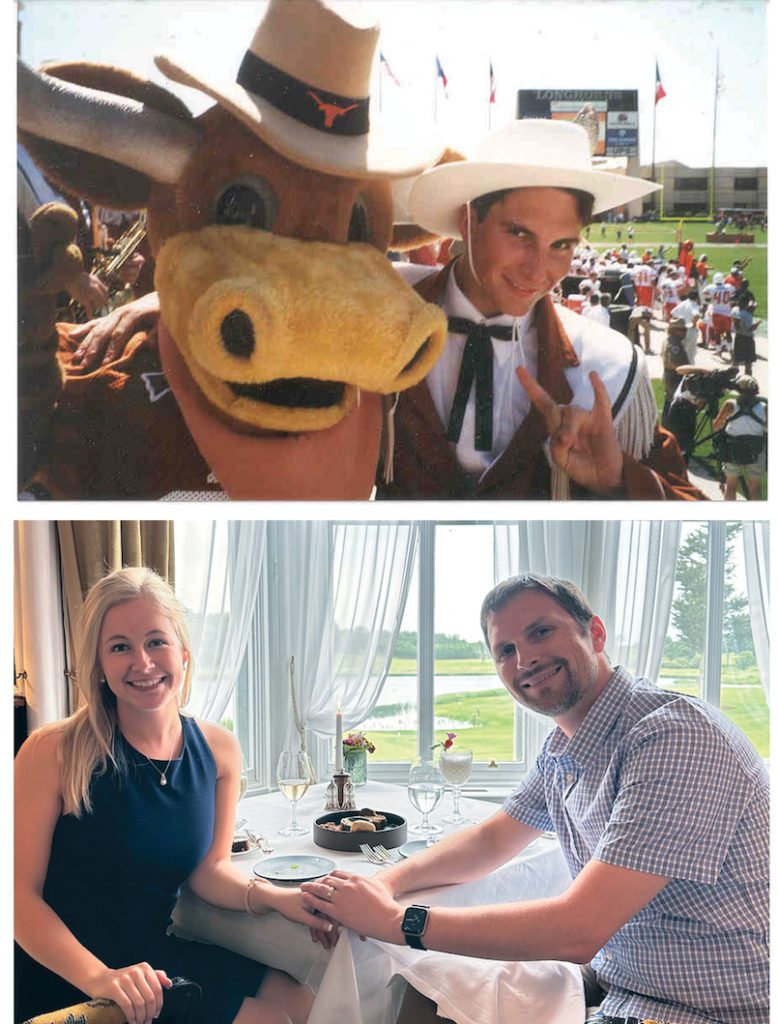 Why UCA? "First and foremost, I wanted to be at a place D, and with our Wind Ensemble, Marching Band, choirs and orchestras, that's happening here," he said. "I wanted to be where I can be immersed in great music and be around students who want to be the best musicians every day."
While exploring the job listing, he looked up recordings of the UCA Wind Ensemble, under the direction of Michael Hancock, director of bands, whom he knew. Stoughton also knew Hancock's wife, Kelly Hancock, who teaches bassoon in the department.
"When this opportunity came up, fortunately they remembered me," he said. "That's another lesson — never, ever burn a bridge. You never know when folks are going to come back to you later in life."
The new Windgate Center for Fine and Performing Arts was "an unbelievable draw." During his interview, he got to tour the building wearing a hard hat and construction vest.
"It is stunning, and the acoustics … ," Stoughton said, sighing. "I get giddy thinking about being able to take the Symphonic Band in there."
Ultimately, though, the UCA music faculty and students sold him.
"I was hoping and praying God would lead my wife and me here," he said. "The students are incredibly talented and want to learn and do well. We're going to have a tremendous season. I just can't wait to get started with them."
The goal for the Bear Marching Band for football season is to perform three shows — one for every two home games. High School Band Day in September will allow even more musicians to participate "to make the music even better," Stoughton said.
The final home game of the season will fall on Veterans Day, Nov. 11.
"I don't want to give away our shows yet, but we're going to do a nice tribute to our veterans, and we're really excited about that show," Stoughton said. "I hope that our community and, most importantly, our students are going to be very impressed with what we can accomplish when we work together for the good of our university."
He will also be in charge of the Purple Rage Basketball Band and conduct the UCA Symphonic Band.
"I like different things about them," he said of the two athletic bands. "With football, there's a much more grand production, what you can do on the field with the numbers of students and adding the visual component. Basketball is a much more intimate setting, and there are more opportunities for the band to influence the team. The visiting team can't help but hear the heckling and sounds and jeers and chants."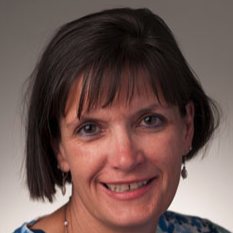 Latest posts by Donna Stephens
(see all)