23 Aug 2021

Hendrix welcomes 330 new students on Move-in Day

Posted at 4:47 PMh

in

News

CONWAY – Hendrix College welcomed more than 330 new members of the Class of 2025 to campus on Move-in Day on Aug. 17.

With a campus vaccination rate of 90 percent among students, staff, and faculty, and pandemic protocols such as surveillance testing and indoor masking requirements in place, the Hendrix campus is prepared to begin the academic year safely amid COVID-19.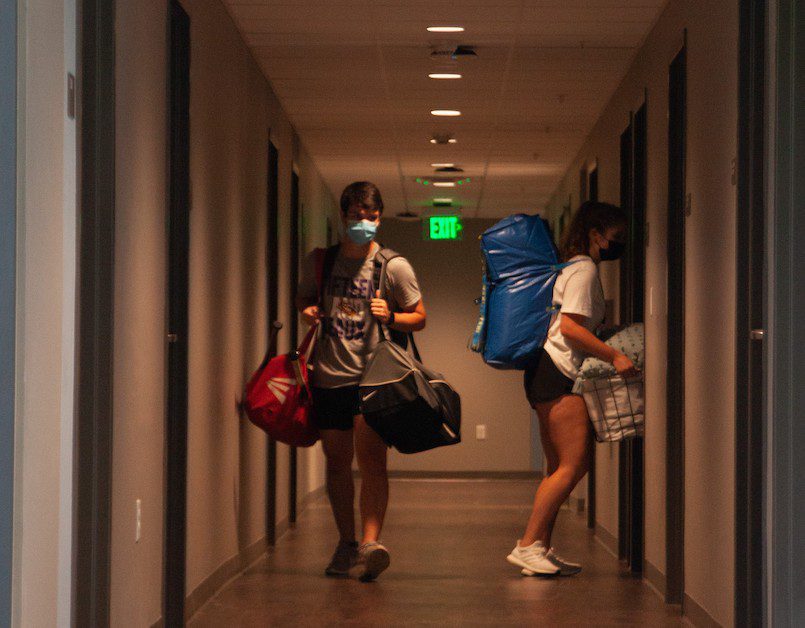 "It's been clear from the beginning of the pandemic that members of the Hendrix community place a priority on taking care of each other," Hendrix College President W. Ellis Arnold III said. "We are grateful to have high vaccination rates to strengthen our ability to protect community members. We expect our vaccination percentage to grow in the weeks ahead, as some new students who are partially vaccinated receive their second shot."
Interest in Hendrix from prospective students has never been higher, Arnold said. This year, the private liberal arts college received a record high of 2,445 applicants.
Nearly 74 percent of this year's incoming students hail from Arkansas and Texas, but members of the new class come from 27 states in the U.S., along with six other countries: Mexico, Portugal, Rwanda, Saudi Arabia, Spain and the United Kingdom.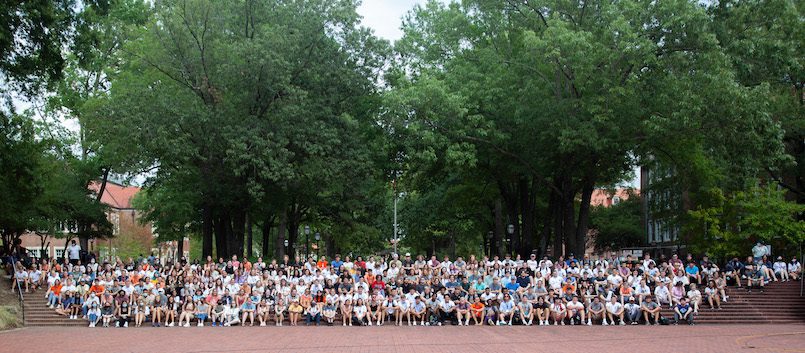 New students participated in a variety of orientation activities and classes for the Fall 2021 semester begin today.
Demographic highlights of the Class of 2025
71 are first generation college students, with 44 of those students coming from Arkansas.
26.9 percent of first-year students come from underrepresented groups, with 7.5 percent Hispanic, 6.6 percent multiracial, 6.25 percent Black, 3.44 percent Asian, and 0.9 percent Native American/Alaskan Native.
33 are Hendrix legacy students (those with a parent, sibling, or other relative who previously attended Hendrix.)
Domestically, the longest trip to campus was 3,880 miles. Internationally, it was 8,600 miles.