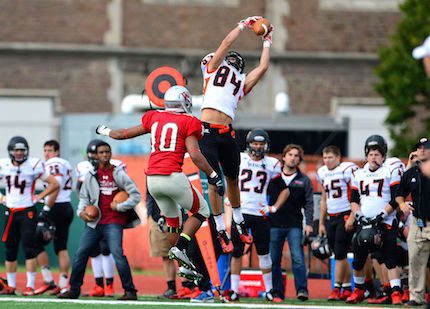 08 Aug 2015

HENDRIX: Warriors battling for playoff berth in SAA

Conference: Southern Athletic Association
Coach: Buck Buchanan
'14 Record: 6-4 (3-3)

The Hendrix Warriors made big strides in 2014, competing for a conference title in just their second year since reviving the football program.

"After a 4-0 start, we struggled with our depth and playing on the road, but we were able to achieve our first winning season since 1938 and first six-win season since 1937," Coach Buck Buchanan said. "We were the No. 1 offense in the Southern Athletic Association (462 yards per game), and our defense was more than 100 yards per game better than our inaugural year. We topped most of the SAA offensive statistics and set many team and individual offensive records. We were also ranked nationally in total offense (27th), passing offense (15th) and first downs (20th)."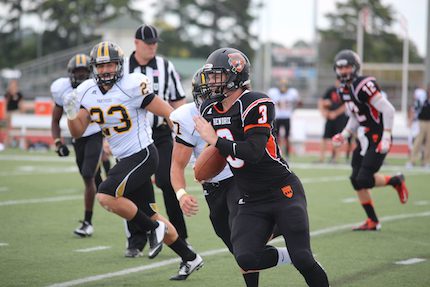 Ten starters return on the prolific offense, including junior quarterback Seth Peters. As a sophomore, Peters was named the SAA Offensive Player of the Year. His 73.1 completion percentage was tops in the NCAA among all divisions. He also set the single game SAA passing record with 451 against Birmingham Southern. Junior Dayton Winn returns at running back after rushing for more than 1,000 yards last fall. The Warriors boast a talented receiver corps with sophomore Ben Leudtke, juniors Ethan Hoppe and Spencer Smith and freshman Nate Hodapp.

"We have the best receiver corps in the conference and have and will continue to play nine to 12 receivers in every ball game," Buchanan said.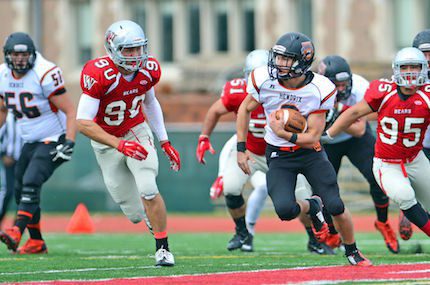 Sophomore Doug Phillips returns at tight end, and juniors Jared Lincoln, Brooks Billings, Max Cassidy, Zach Tuttle and Trent Middleton and sophomore Sam Struebing will all rotate on the offensive line.

Juniors Harrison Newton, Stephen Stearman, Jake Falleur and Tyler Clifton and sophomore Gray Stanton fill out the defensive line. Juniors Thomas Eddlemon and John Donald start as inside linebackers, and junior Ben Cunningham and sophomore Judson Jones start as outside linebackers. Junior Shaquille Grant and sophomore Anthony Tufu man the corners, and senior Caleb Shannon and sophomore Kody Smith are the safeties.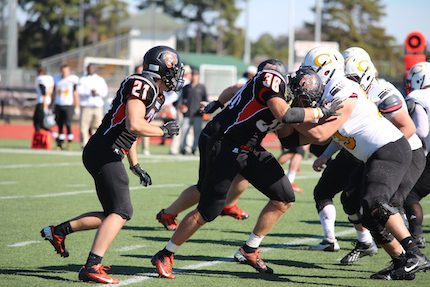 Juniors Steve Crenshaw (place kicker) and Spencer Smith (punter) return to handle the kicking duties. Crenshaw was the SAA Special Teams Player of the Year last fall. Winn serves as the Warriors' return specialist.

"We expect to continue to improve on defense and continue to stretch the field on offense," Buchanan said. "We will continue to be very aggressive on both sides of the ball, and it should be even more fun to watch. Our goal is to be the best version of ourselves each time we step on the field, and in doing that, we expect to compete for a conference title and a chance to go to the NCAA playoffs.
"The offensive and defensive lines have 20 games experience under their belt along with some depth reinforcements from this year's recruiting class. We have the top quarterback in the league along with an extremely talented receiver corps. We have the best kicker in the league, but need to improve our overall special teams play in order to make our team better."