17 May 2023

Hendrix track and field athletes honored

ATLANTA, Ga. — The Southern Athletic Association (SAA) released its All-SAA and Athlete of the Year selections on Wednesday, with Hendrix being well represented by Ethan Armour and Kearon Brown.

Armour was named the conference's Field Athlete of the Year after a record-breaking 2023 season that saw him break the program's decathlon record for the second-consecutive year. He is currently ranked 27th nationally in the decathlon.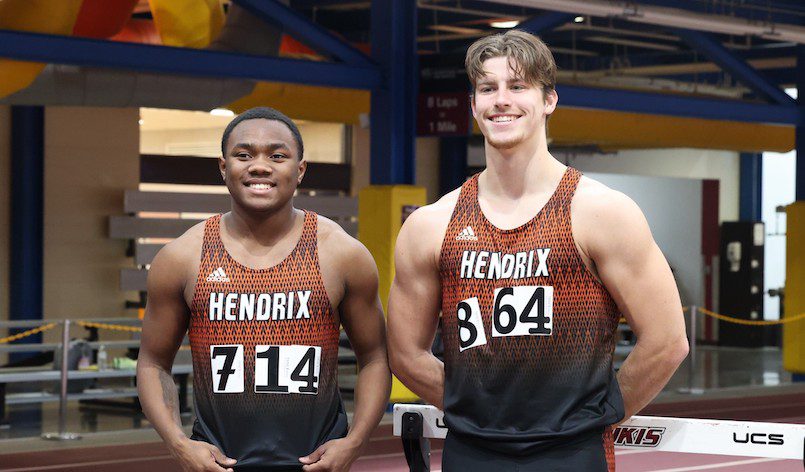 Armour was named SAA Male Athlete of the Meet after racking up 33.75 points across six meets at the championship. He won the javelin with a 53.32 m throw and took silver with a 1.89 m clearance in the high jump. He also set the school record in the 110 m hurdles with a 15.08 time.

Brown earned Honorable Mention in his freshman campaign. He finished third in the 100 m and ran a 15.10 in the 110 m hurdles, which would have been the new program record were it not for Armour's time of 15.08.