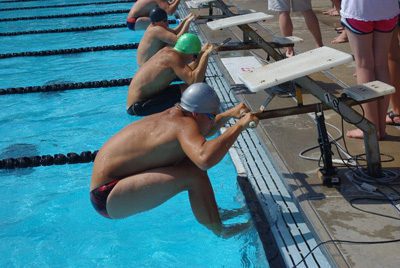 18 Jan 2012

Hendrix Invitational Swim Meet on Saturday

by Sonja J. Keith


Twenty-two high school swim teams will be battling it out on Saturday at the Hendrix Invitational in Conway.


According to Conway High head swim coach Christie Rye, 400-plus swimmers are expected to compete including 30 divers.


Winning five of their six meets this season, Rye is optimistic that the Conway teams will do well Saturday. In fact, the girls team has a good chance winning state, according to Rye, who cited talented swimmers and depth on the squad.


"I have a really strong girls team," she said. "The girls have been overwhelming, dominating most of their meets. It's been difficult for anyone to touch us."
Five Conway swimmers have qualified in multiple events for state – junior Annie Courtway, junior Corissa Calico, junior Jocelyn Woo, freshman Sierra Kinworthy and freshman Casey Ragsdale.


Rye is also pleased with the performance that the boys team has turned in. Three swimmers have qualified in multiple events – senior Landen Ward, junior Tyler Crosson and sophomore William Bryden.


The Central Regional Meet follows Feb. 17-18, with the state meet the following weekend in Little Rock.


"I've really enjoyed my team this year," Rye said, adding that she had 53 students come out for the swim team. "They are awesome kids. I couldn't ask for a better team."


The Hendrix meet – which will be held at the Wellness and Athletics Center at Hendrix College – is open to the public. The diving competition gets under way at 8:30 a.m., with swimming at about 10:30. Admission is $5 per person.


"We would like for everybody to come out Saturday," Rye said.