20 Oct 2021

Hendrix equals longest win streak since 2018 in women's soccer

CONWAY — Hendrix equaled its longest win streak since 2018 following the Oct. 8, 2-0 shutout of Oglethorpe (Ga.) in Southern Athletic Association (SAA) action at Warrior Soccer Field. The Warriors won their fourth-straight game over the Stormy Petrels to improve to 8-1-1 all-time in the series, remaining unbeaten (8-0-1) in the last nine affairs.


Hendrix (7-2-1, 3-0 SAA), which has won five-consecutive contests overall and remains tied for first place in the SAA with No. 15 Centre (Ky.) and Rhodes (Tenn.), dominated the second half, outshooting Oglethorpe (3-6, 0-3 SAA) 14-1 in the period and scoring both of its goals after halftime.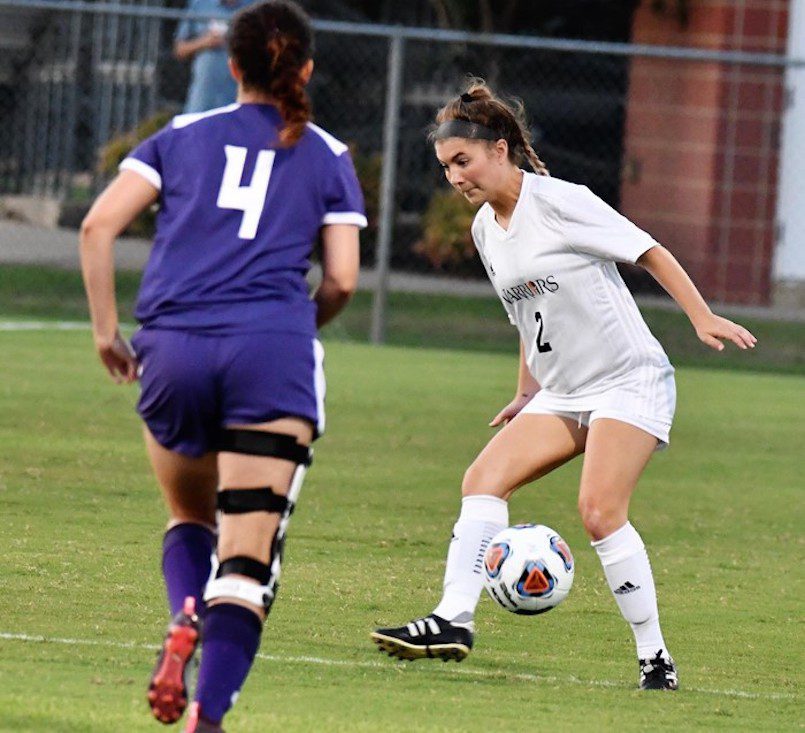 "I was very proud of our girls tonight," Hendrix head coach Jeff Trimble said. "A lot of our girls played a lot of minutes but worked hard and played with a lot of skill. The game felt like it was a game of two halves – Oglethorpe put a lot of pressure on us in the first half, but we were able to get control of the game in the second. The girls worked the entire time, and I am really proud of their effort and the skill we showed."

Anna Grace Eichenberger (1) beat Haley Lowell in the 53rd minute following passes from Brianna Willis and Avery Taylor. Julia Dick (1) buried home an insurance goal in the 68th minute. Each goal was the first in the collegiate career of Eichenberger and Dick.

Eichenberger tallied a season-high seven shots, including two on frame. Kaitlyn Gilkey totaled six shots, with three on net. Zoey Montgomery added a pair of shots on goal.
Trimble's squad ended with 22 shots, including 10 shots on goal.

Anna Claire Lewis (5-1-1) earned the win between the pipes with one save in 90 minutes. With 8.4 career saves, she moved into third place on the school's all-time list. Lewis also moved into sole possession of fourth place on the program's all-time list for games played by a goalkeeper.

Lauren Kirby registered three shots in the loss.

Lowell (3-6) made six saves in 68:52 before being pulled for Alexi Hutson-Hamric, who recorded two saves in 15:57.