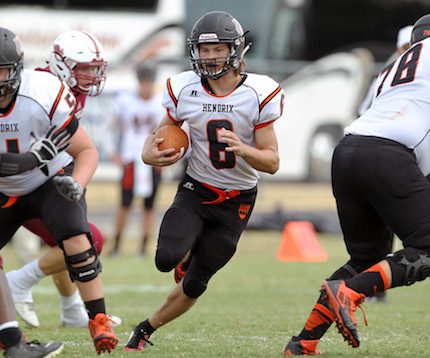 06 Aug 2016

HENDRIX: Champion Warriors fighting for repeat

Conference: Southern Athletic Association
Coach: Buck Buchanan
'15 Record: 8-3

Every year has been a steady improvement for the Hendrix Warriors since the program was re-instituted in 2013. Last fall, Coach Buck Buchanan led the Warriors to an 8-3 record, a conference title and a Division III playoff berth.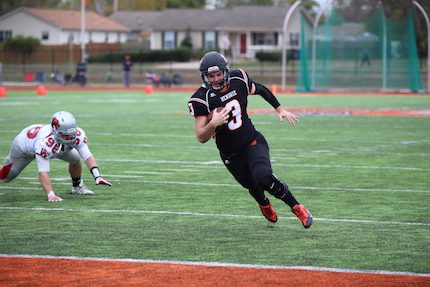 "We had a great year," said Buchanan, the 2015 Southern Athletic Coach of the Year. "It was fun to win, and it is very rewarding to see the players wearing their rings. It was a magical and rewarding year for players, coaches, administration, admissions, alums and the community. Most people never thought we could even start football at Hendrix, much less be successful playing the game, so it is truly fulfilling to see fruits of that labor be consistently rewarded on and off the field. It was also really special to have gone through a championship year alongside our volleyball program that finished in the final four.

"[One] big defining moment [of 2015] was going to Centre and winning our biggest game against the defending conference champions on their homecoming. That game was a definite program changer. Our first year, we had gone to Centre and been physically overpowered. So to go back up there and win a close ball game 51-48 was huge."

With 19 starters returning this fall, the sky is the limit for Hendrix.
Senior Seth Peters returns as a four-year starter at quarterback. Peters completed 64 percent of his passes as a junior, throwing for 2,811 yards and 27 touchdowns. Senior running back Dayton Winn — the 2015 Southern Athletic Offensive Player of the Year — was second in the nation with 1,761 rushing yards.

Three of last year's top receivers also return. Seniors Ethan Hoppe (35 receptions, 563 yards and four touchdowns) and Spencer Smith (20 receptions, 358 yards and two touchdowns) and junior Ben Luedtke (46 receptions, 720 yards and six touchdowns) will lead an explosive and high flying receiving corps.

The offensive line returns intact and full of upperclassmen across the board: Jared Lincoln (senior left tackle), Brooks Billings (senior left guard), Max Cassidy (senior center), Zach Tuttle (senior right guard), Trent Middleton (senior right tackle) and Sam Struebing (junior offensive lineman/tight end).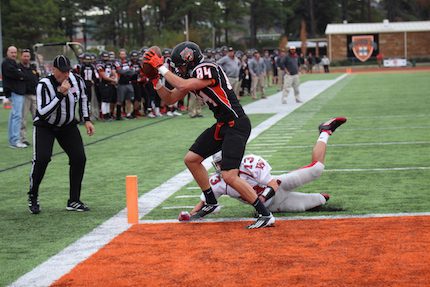 "Our offensive line has started 31 ball games, and we expect them to set the tone for the offense," Buchanan said. "Behind them, we line up two SAA offensive players of the year, Seth Peters and Dayton Winn. Seth and Dayton are two of the best players in the country and already hold numerous school and conference records. The receiver corps is solid as we return two to three deep at each position."

Almost all starters return to the Warrior defense. Seniors Jake Falleur (end), Harrison Newton (tackle), Tyler Clifton (end) and Stephen Stearman (nose guard) lead the way on the defensive line. Newton tied for the team leader in sacks last fall with four. Seniors John Donald, Thomas Eddlemon and Ben Cunningham all return at linebacker. Senior Shaquille Grant and sophomore Chandler Marquardt return on the corners, and junior Kody Smith returns at free safety.

Senior Steve Crenshaw handles place kicking duties, and Spencer Smith will also punt.
"On defense, we return all but one starter and should be the best we have put on the field," Buchanan said. "Our senor defensive linemen will set the tone for the team. The expectation is for those guys to control the line of scrimmage and have consistent meetings at the quarterback. You will see us continue to be aggressive on both sides of the ball. On offense, we will continue to play fast, get the ball to our best players in space and let players make plays. On defense, we will stunt and blitz and try to pressure the opponents into making mistakes.

"It will be another competitive year [in the Southern Athletic conference]. The rings we are wearing are only a reflection of what we have done, but they do not actually make us winners and they won't help us win any more games. We have to go earn that one rep at a time. We have to make sure we develop our depth and younger players so that we can be successful over time. We have a really talented freshman class, and so developing them is crucial to developing the program — not just the team."