16 Aug 2023

Hendrix announces season schedule

Hendrix football will kick off its 11th season following the resurrection of the program back in 2013 and enters into its second decade with the return of a couple familiar faces.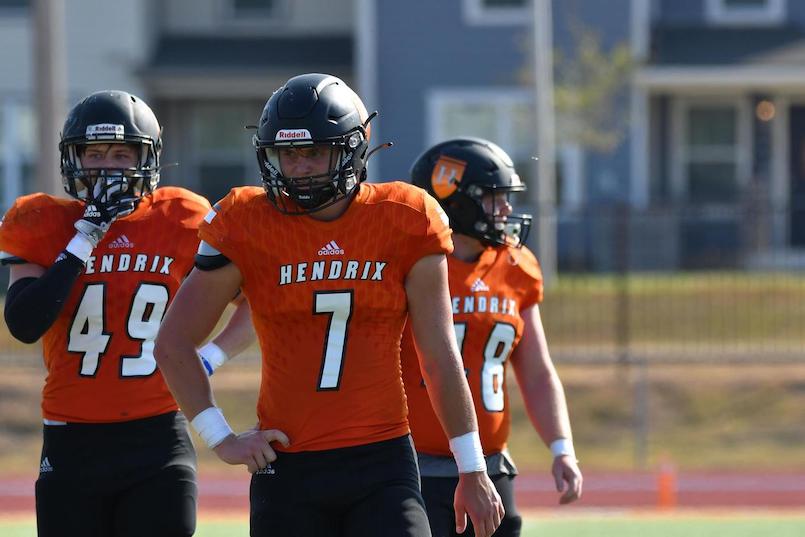 Week 1: vs Washington University in St. Louis

The Warriors host Washington University in St. Louis (WashU) to open the 2023 season, a rematch of last year's meeting in St. Louis. WashU, a former affiliate member of the Southern Athletic Association (SAA), will return to Conway for the first time since 2015, when a Spencer Smith blocked field goal in the last minute of regulation sealed a 51-48 win for the Warriors and helped clinch a share of the program's first SAA title.

Week 2: @ East Texas Baptist

Hendrix will head to Marshall, Texas for the first road contest of the 2023 season as they take on East Texas Baptist University. This will be first-ever meeting between the two schools. The Tigers went 5-5 (4-4) in 2022 as a member of the American Southwest Conference (ASC).

Week 3: vs Southwestern

Hendrix kicks off conference play as they welcome Southwestern (Tx.) back to Conway for the programs' first meeting since 2013. This will be the Pirates' first contest as an affiliate member of the SAA before they become a full member of the conference in 2025. Hendrix is 3-1 all-time versus Southwestern after defeating the Pirates 48-29 in 2013.

Week 4: @ Millsaps

Hendrix is 7-3 versus the Majors since 2013, and 3-3 on the road after splitting the last two trips in Jackson.

Week 5: vs Sewanee

The Warriors are 7-2 all-time versus Sewanee in conference play and have won the last four meetings.

Week 6: Bye

Week 7: @ Birmingham-Southern (BSC)

Hendrix is 5-4 all-time versus BSC but have lost the last two contests.

Week 8: vs Rhodes (at War Memorial Stadium in Little Rock, Ark.)

Hendrix is 14-16 all-time versus Rhodes, and have split the last ten contests. The Warriors hosted the Lynx last year at War Memorial in a 6-0 shutout win. This will be the second-ever contest between the two programs in Little Rock.

Week 9: @ Berry

Hendrix has lost nine consecutive contests to Berry after defeating the Vikings in the two programs' inaugural seasons in 2013, and have never won in Mount Berry, Ga.

Week 10: vs Centre

The Warriors are 2-7 all-time and 1-4 versus the Colonels after a 45-42 loss last season.

Week 11: @ Trinity

Hendrix concludes the 2023 regular season on the road at Trinity. They are 2-4 all-time versus the Tigers but are 2-1 when playing in San Antonio, Texas.