04 Dec

'Helpful' Howard shines for Warhawks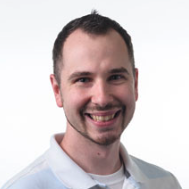 Latest posts by Mark Oliver
(see all)
by Mark Oliver
Mount Vernon-Enola senior guard Wayce Howard may not be the biggest guy on the court, but he's quickly becoming a household name for the Warhawks. 
"Wayce is a glue guy that does whatever it takes to win," Mount Vernon-Enola head coach Joshua Zarlingo wrote. "If I were to ask him to wrestle a bear so we would have a shot to win a game, Wayce would do it without hesitation. He has a great knowledge of the game and is fundamental with everything he does. He is one of our captains and the guys look up to him."
Last season, in his first career start, a superstar performance propelled Howard to new heights on the court.
"In the first game that I started last year, I scored 31 points," Howard said. "It was mind blowing for me. I didn't know I had that many points in me — I had never scored more than 12 points in a game before that. Looking in the book after the game and seeing what I had done was something I'll never forget."
That experience inspired Howard to continue growing in the game he loves.
"Ever since that night, I've never stopped working on my game, especially outside of practice," Howard said. "My main goal this year is to be a leader who can run the floor, play my role and put up numbers when I need to."
Twelve games into his senior campaign, Howard is impressed with his team's hot start. 
"This season, we're a lot better than people expected to be, and I feel like we're just getting started," Howard said. "We're learning a lot, and we're learning how to play with each other as a team and how to fill roles."
This week, the Warhawks face a tough foe in Sacred Heart with an opportunity to make a statement.
"Sacred Heart is always a contender," Howard said. "Our games are always close. For us, being able to pull out a win against them will serve as another reminder that Mount Vernon-Enola is a threat this year. This game will be an eye opener."
Howard was selected to this year's 501 Basketball Team — 41 players representing the best the 501 has to offer both on and off the court. The team is sponsored by Conway Regional Health System, First Security Bank and Conway Orthopaedics and Sports Medicine Center. The senior was nominated by Zarlingo.
"Wayce is a hard worker on both ends of the floor," Zarlingo wrote in his nomination. "He scores a lot for us in transition, and he puts pressure on the ball to cause turnovers. I like to call him 'Uncle Wayce.' He is a very good role model for the younger guys coming up. He is always on time, works hard every day and always has a smile on his face."
According to Howard, the Warhawks' defining moment this season came with an unexpected stroke of luck.
"Earlier this season, we were playing a big game against Concord," Howard said. "Coach Zarlingo got two technical fouls in the fourth quarter and was thrown out of the game. Trailing by 16 points with less than five minutes remaining, it looked bad. However, our assistant coach stepped in and told us that we were going to come back to win this game. We bought into that mentality, went to work and pulled out the win by three points. Beating the top-ranked conference team on their home floor was huge, and it has lit a fire under us to make us want even more."
In his final year at Mount Vernon-Enola, Howard has his sights set on helping his team make school history. 
"Mount Vernon-Enola has never won a state championship, and this year, we're hoping to change that," Howard said. "If we can get back to the state tournament this year, it will be three consecutive years of making the tournament. We always want to finish at the top of the conference and region to give us the best chance for success. Coach Zarlingo always tells us that if we play like ourselves, we can beat anyone. It's a big goal for us." 
In addition to his basketball prowess, Howard possesses a unique talent that complements his abilities on the court. 
"I am a black belt in karate," Howard said. "A few years back, my preacher started a martial arts class, and a few of us got into it. At the time, I wasn't very good at basketball and wanted something to do. I focused on karate for four or five years and got my black belt. I feel like the strength and toughness from karate transitions well to the basketball court. Like basketball, the fights aren't always easy, and you're constantly moving. It teaches you strength of the mind and how to overcome. Last year, in basketball, I got hit in the lip, and it wouldn't stop bleeding. I went off the court, super glued it closed and went back into the game. Even when you're hurting, the team needs you, and you can't let them down. I owe that toughness to my time in karate."
Off the court, Howard is involved with FFA at Mount Vernon-Enola High School and attends Enola Church of Christ. In his free time, the senior is always looking for ways to give back to the community he calls home. 
"Wayce has a lot of pride in our community," Zarlingo wrote. "We have done several cleanups to help our community out. He is always willing to give a helping hand. Along with giving back to the younger kids, he is always willing to work to better our great community."
Howard hopes his experience inspires others to continue fighting for their goals.
"I used to be awful at basketball," Howard said. "I didn't start, and I didn't play much. In 10th grade, I was playing maybe four minutes a game. However, I never stopped working. I want younger athletes to know that nothing can stop you from doing something you really want to do. If you're not good at something, but you put your mind to it and work hard, you can do anything." 
Mount Vernon-Enola (8-3, 3-1) returns to action at Sacred Heart at 7 p.m. Friday, Dec. 6.