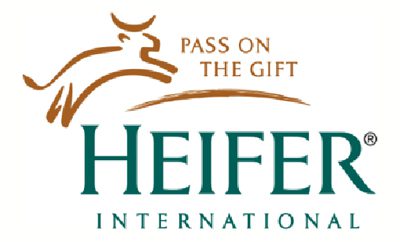 16 Mar 2012

Heifer Village hosts 'Design for a Cause' exhibit

Posted at 8:45 PMh

in

News

Heifer International's Murphy Keller Education Center (Heifer Village) in Downtown Little Rock is pleased to display graphic design materials of four different Arkansas-based nonprofits in a new exhibit scheduled Wednesday, March 21, through Monday, April 9.


More information is at heifer.org/visit/public-events.

Design for a Cause will feature design work from Heifer International, the University of Arkansas for Medical Sciences, Arkansas Children's Hospital and the Arkansas Repertory Theatre. Visitors can see how illustration, photography and writing are brought together by professionals in the service of various causes that improve our community and the world.


Each of the participating institutions uses creative visual works to connect with the public and encourage the community's participation in their mission. The exhibit will feature colorful items such as posters, mailings, magazine covers and infographics that engage and enlighten viewers.


The nonprofits walk a fine line in creating communications pieces that are high quality without appearing extravagant, to ensure they are good stewards of funds. For example, Heifer International, as a completely donor-funded organization, strives to create top-notch design that doesn't look expensive or wasteful. Paper stocks are chosen for their eco-friendly qualities and non-shiny surfaces. While subtle, these design cues express the values of Heifer to its donors and other audiences.


The exhibit will be free and open to the public during Heifer Village's normal business hours from 9 a.m. to 5 p.m. Those wanting more information about the exhibit can contact Heifer Village at 501.907.COWS (2697) or [email protected].


Heifer International's mission is to end hunger and poverty while caring for the Earth. Since 1944, Heifer International has provided livestock and environmentally sound agricultural training to improve the lives of those who struggle daily for reliable sources of food and income. Heifer is currently working in 40 countries, including the United States, to help families and communities become more self-reliant. For more information, visit heifer.org.


UAMS is the state's only comprehensive academic health center, with colleges of Medicine, Nursing, Pharmacy, Health Related Professions and Public Health; a graduate school; a hospital; a statewide network of regional centers; and seven institutes: the Winthrop P. Rockefeller Cancer Institute, the Jackson T. Stephens Spine & Neurosciences Institute, the Myeloma Institute for Research and Therapy, the Harvey & Bernice Jones Eye Institute, the Psychiatric Research Institute, the Donald W. Reynolds Institute on Aging and the Translational Research Institute. Named best Little Rock metropolitan area hospital by U.S. News & World Report, it is the only adult Level 1 trauma center in the state. UAMS has more than 2,800 students and 775 medical residents. It is the state's largest public employer with more than 10,000 employees, including about 1,000 physicians and other professionals who provide care to patients at UAMS, Arkansas Children's Hospital, the VA Medical Center and UAMS' Area Health Education Centers throughout the state. Visit uams.edu or uamshealth.com.


The Arkansas Repertory Theatre, founded in 1976, is the state's largest nonprofit professional theatre company. A member of the League of Resident Theatres (LORT D), The Rep has produced more than 300 productions including 40 world premieres on its 385-seat MainStage and 99-seat black box SecondStage located in its historic building in downtown Little Rock. Arkansas Repertory Theatre exists to create a diverse body of theatrical work of the highest artistic standards. With a focus on dramatic storytelling that illuminates the human journey, The Rep entertains, engages and enriches local and regional audiences of all ages and backgrounds. Visit therep.org.


Arkansas Children's Hospital is the only pediatric medical center in Arkansas and one of the largest in the United States serving children from birth to age 21. ACH celebrates 100 years of providing care, love and hope in 2012. During those years, the campus has grown to 29 city blocks and now houses 316 beds, a staff of approximately 500 physicians, 80 residents in pediatrics and pediatric specialties and more than 4,000 employees. The private, nonprofit healthcare facility boasts an internationally renowned reputation for medical breakthroughs and intensive treatments, unique surgical procedures and forward-thinking medical research – all dedicated to fulfilling our mission of enhancing, sustaining and restoring children's health and development. For more information, visit archildrens.org.