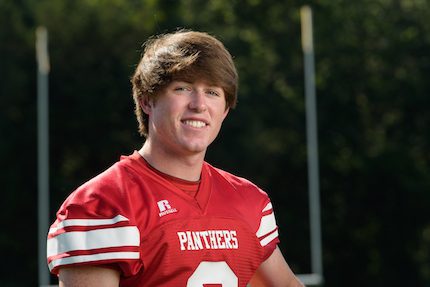 06 Aug 2016

HEBER SPRINGS: Panther defense will be formidable

Conference: 2-4A
Coach: Darren Gowen
'15 Record: 5-6

The Heber Springs Panthers found a way in 2015, despite key injuries, to battle back into the playoffs with a 5-5 overall finish in the regular season. The Panthers lost at Star City, 35-12, in the first round of the 4A playoffs.


Junior Brandon Loethen takes over at quarterback this fall after gaining valuable experience last year when the Panthers' starting quarterback went out due to injury. Caleb Lanclos returns in the backfield at running back after leading the Panthers' rushing attack last fall as a junior. Senior Pierce Mitchum returns to lead the receivers after putting up an all-conference performance a year ago. Junior Jacob Bremmon also returns at receiver. Senior Luke McGowan returns to lead the offensive line. Senior Cody Sparlin, junior Xavier Osburn, junior Jon Hembrey and senior Tristan Hall project as the other starters on the line. Sophomore Christian Flores handles kicking duties for the Panthers.


The Panthers return talented experience on defense in eight starters. McGowan also starts on the defensive line alongside junior ends Jacob Blasingame and Thomas Tvedten. Senior linebacker Steele Spicer returns after leading the Panthers in tackles last fall. He's joined at linebacker by classmates Nate Dew, Sam Lee and Lanclos and juniors Loethen and Joseph Stacks. Seniors Mitchum, Joey Foster, Justin Feemster, Bryce Smith and William Rubio; and junior Dillon Spivey make up the secondary rotation.