25 Mar 2020

Healthy choices: CAPCA offers community garden, market

by Kiera Oluokun

Having access to fresh produce may be commonplace to some, but for many individuals and families, community gardens help mitigate some of the financial obstacles associated with buying fresh fruit and vegetables. Community gardens are economically friendly while promoting healthier dietary options.

The Community Action Program for Central Arkansas (CAPCA) is helping residents incorporate more fresh foods into their diet. CAPCA caters to low-income individuals and families to provide services and resources to assist them in achieving economic security. Several of their programs allow community members to gain education to help improve their current financial situations, one of those programs being the CAPCA community garden.

Community Programs Director Melissa Allen said that managing CAPCA's community garden has been a fun learning experience. "This is an awesome opportunity for people to try things that maybe they would not try otherwise, as well as educate them on healthier food options."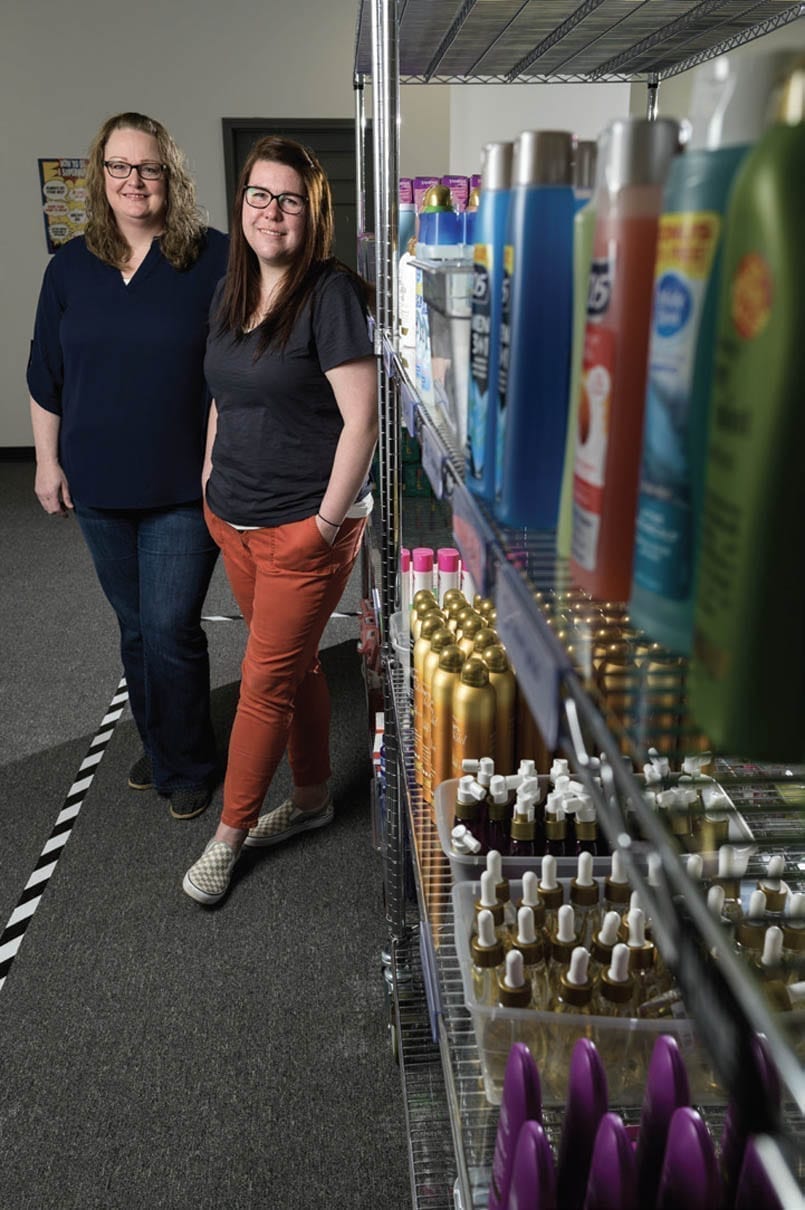 The garden is open year-round; however, summer yields the highest attendance. Each summer, CAPCA kicks off the program by purchasing seed starter kits to encourage community members to try their hand at growing their own garden. "A lot of people take the seed starter packs, but some don't. It's just the whole education piece of trying to promote those healthy choices."
The community garden began in 2017 when Little Rock television station THV11 contacted United Way for ideas on an organization to sponsor in Conway. The garden is now funded each year by United Way and CSBG (Community Services Block Grant), although Melissa says that it does not take much funding to maintain. There is a total of four gardens located at the CAPCA office. Asparagus, squash, zucchini, tomatoes, peppers and strawberries are just a few of the foods that the community garden has produced over the years.
The idea of community is a vital component to ensure the garden's success. Melissa recalls going to the office one Saturday and hearing two women laughing and talking in the garden while harvesting greens.
The garden is open to any community member and there is no income guidelines associated with harvesting the produce. The only regulation is that garden goers do not take any more than what they actually need for their meals. CAPCA often supplements the garden with fruits and vegetables from the Arkansas Food Bank or local grocery stores to ensure that garden goers receive the produce that they need. The supplemented produce is available on veggie carts located in the garden.
In addition to the supplemented fruits and vegetables, Melissa urges local farmers to also consider donating to the community garden. "If there are any local farmers that have anything extra that they would like to donate, then we would love to give it to the clients," said Melissa. Although there is not an exact number on those who frequent the garden, Melissa says that it gives more than 1,000 people access to fresh fruit and vegetables. If community members do not harvest the produce, CAPCA will harvest the food and put it in their office for clients to come pick up or they will take the produce to their student market, a new program.
The student market is geared toward educating youth on healthier food choices while establishing and supporting their independence. "When parents are low-income, they are not always going to purchase fruits and vegetables for kids to try — we have trouble getting adults to try them," said Melissa. If families are able to have access to free fruits and vegetables, kids are more likely to try new things. The kids come during school breaks to the market to shop for their own food. "It's all about student empowerment," said Melissa. "The kids learn how to fill out applications and do their paperwork — it just gets them to socialize with our staff and our volunteers."
When the students go out to do their shopping, guardians are asked to stay back. Melissa said that the kids are always so excited to be able to shop and prepare their own food. The foods available do not have to be prepared by an open flame to ensure the child's safety. Although students are encouraged to try new things, there are limits on the quantity.
During the summer break, they are allowed 14 breakfasts, 14 lunches, 28 snacks and five drinks. Last year, CAPCA added hygiene products and household products. After shopping at the market, students are also encouraged to go to the garden to harvest fresh fruits and vegetables.
Melissa said CAPCA will accept donations, including sunscreen, chap-stick, soap and even laundry soap for the market. "You should see those little kindergarteners trying to carry that large thing of laundry soap out — and the guardians that bring them are just astounded." More than anything, Melissa said the kids are excited to be a contributor to their household. "They have the best heart — these kids do."
Although they do implement income restrictions, CAPCA does not deny children for the student market. The students do not have to provide proof of income to participate; however, they do have to declare their household income — meaning provide a statement of income without verification. During this process, Melissa said it is a real educational experience for the students. "They learn that their parents have names, they learn their address, they learn all of that data without providing information such as their parent's social security number."
Melissa stated that if CAPCA has the funds and donations, the agency would like to operate the student market during every school break. During the shorter breaks, depending on what day the student comes in, CAPCA provides what they will need for the rest of the week versus the 2 weeks' worth of food that they receive in the summer.
The community garden and the student market are both located at 707 Robins St., in Conway. The student market is in Suite 120 when open. For more information, visit CAPCA's Facebook page: CAPCA Community Action Program for Central Arkansas.