27 May 2020

Heading home: Story continues for twin historic homes

by Donna Benton

In the fall of 1917, Effie Lincoln had just paid her poll tax to participate in the first primary election where women were allowed to vote. She was hosting a tea party at her stately new home in Conway's first neighborhood, which we now know as the Robinson Historic District. Invitations went out to the ladies of the town and attendees were requested to bring a donation equal to one penny for each inch of their waist size. Guests were treated to music and dainty refreshments served in the dining room. Twenty-five dollars was raised that day for the Young Ladies' Missionary Society of The First Methodist Church.

Mrs. Lincoln was married to Lewis, a prominent attorney and real estate dealer and a relative of the late President Abraham Lincoln, but she was a civic and social leader in her own right. She was celebrated for the construction of her notable home on Robinson Avenue as well as a matching home right next door.

Each home was fronted by a sweeping porch, upstairs and down, in the double gallery-style made popular in southern cities like Savannah and New Orleans. The matching home next door was a mirror image of Mrs. Lincoln's home and was built into apartments. In the summer of 1917, the Log Cabin Democrat described the new home as Conway's first up-to-date apartment home with five room suites and sleeping porches with plaster walls and ceilings finished in artistic tints. Mrs. Lincoln's home was a premiere place to hold civic events and parties when Conway was still young.

Spring 1984

Denise Seiwert and her roommates were sitting on the upstairs porch of the White House, the name affectionately given to Mrs. Lincoln's apartment home at Robinson and Ash Street. Students from the University of Central Arkansas choir had claimed this home as their communal lodging for several years running; girls upstairs, boys downstairs. The girls were lounging in a mismatched collection of secondhand furniture acquired at Quattlebaum's Antiques. The same furniture would be sold back to Quattlebaum's upon graduation. They were enjoying takeout from Stoby's, where one of the girls was a waitress. The paint on the porch railing was peeling, revealing several colors beneath. The house was old and starting to sag in some places, but it still had a stately prominence with its sweeping porches, tall ceilings, majestic trim and a clawfoot bathtub for study break soaks.

After choir concerts, the White House would come alive with thumping music from oversized speakers; a dance floor in the front, refreshments in the back. Merry revelers would spill out onto the porch and into the yard until the landlady, Louise Wilcox, would step out of the home next door with a gentle reminder to tone it down a bit.

Fall 2018

Ken Jones and Leslie Allen were in town to visit their son, Jaxon, who had joined the lacrosse team at Hendrix College. Ken and Leslie were enamored with the charming historic neighborhoods near Downtown Conway and had taken up lodging in a cottage bed and breakfast there. "From the kitchen window of the cottage we could see the once proud twin houses on Robinson Avenue slowly being swallowed by the weight of time and neglect," Leslie recalled. "They called out to us like a siren's song and we fell under their spell." The homes had been officially unoccupied for several years, although an occasional overnight guest could still be spotted taking a morning smoke on one of the well-worn porches.

Over the years, many had admired the towering twins with their giant front porches and estate-worthy character, and entertained thoughts of a grand renovation, but the voice of reason would always prevail. The pair of homes had waned far beyond a little paint and patch and it was a double whammy to boot! But Ken and Leslie were not deterred. "We obviously took leave of our senses," said Leslie with a laugh, "but we felt strongly that they were worth the effort. We looked at the homes as pieces of art. The more we looked, the more they appealed to us." And with the approach of artists to a masterpiece, Ken and Leslie began their work restoring the homes on Robinson Avenue.

This kind of project was right up their alley. Ken and Leslie met in the 80s while working in the film and television industry. Ken is a production designer for TV and movies and Leslie owns a production company that makes commercials you have probably seen before, so creating beautiful things is second nature to them. Ken's father was a building contractor so Ken grew up working in the building trades. "Leslie and I have been together for 30-plus years and I don't believe there's ever been a time that we did not have one phase or another of remodeling or construction going on in our lives." said Ken.

'The homes had been chopped into many rooms over the years in an effort to create as many small apartments as possible," said Leslie. "Over the years, the homes had evolved into short-term rentals. One of the homes had 13 doors that led to sleeping rooms. There were literally doors nailed shut and kitchens built in front of them with complete disregard for any aesthetic appeal."

Before the real fun could start, the homes had to be stripped to their bones and made structurally sound. Much of the supporting structure of the homes had to be replaced. Ken got lucky and sourced some vintage structural timbers at an area salvage yard. For one of the homes, 7,000 pounds of concrete had to be hauled by hand underneath to shore up another.

The giant windows in the homes were a favorite feature that Ken went to great lengths to preserve. Remarkably, even though the homes had been abandoned for some time, the original glass remained intact. There were 102 window panes removed and completely restored to their original condition, which involved carefully removing the glass, stripping off up to 16 layers of paint, sanding, repairing, re-glazing, repainting and restoring the weight and cord opening systems. With the help of a family friend, they spent months on the windows alone. It may seem like a minor detail, but when you stand inside the home and look out through the giant windows of wavy vintage glass, the flowering trees and green grass take on a magical watercolor effect that makes you feel like you are standing in a jewelry box.

Through the maze of sagging, water-stained walls and creaky doors, Ken and Leslie imagined homes that would be the perfect place to host friends and family. All of the interior walls were stripped to the studs and the living spaces were reimagined: an open kitchen with a giant island that would serve as each home's central station, a great master suite that opened onto the upstairs porch, bathrooms like a spa retreat and a two-sided fireplace that could be enjoyed from a sitting room and an adjacent library/bar. Keeping the homes' grand architecture and historic aesthetic was top priority for Ken and Leslie, but they didn't shy away from melding a modern twist to the renovation.

Restoring a historic home is challenging, but two homes side by side is an epic undertaking! "We have always called them The Twins," said Leslie. "Like twins they are alike in many ways, but definitely each has their own personality." Each home got its own certain style, without straying too far from that historic-meets-modern flair that makes them so incredible. Ken and Leslie have claimed the easternmost home as their own, and they have completed the one next door and are offering it for sale, an opportunity to be the forever family in one of the most notable homes in the up-and-coming historic district.

The interiors are finished in whites and light neutral tones that highlight the historic architecture but also give Ken and Leslie uninhibited reign in their home to go crazy with color in their art and furnishings. In keeping with the idea of historic-meets-modern, they furnished the home with vintage furniture pieces, reimagined in bold velvets and linens and fun finishes that explode with color in the natural light and against the neutral walls, much like artwork on display in a museum.
Spring 2020
Ken and Leslie completed the restoration of their historic home on Robinson Avenue and were starting to get settled in to their new home and neighborhood. They hosted a celebration to honor the Hendrix College Lacrosse Team, of which their son Jaxon is a member. Team members and their families, who were in town for a game, were treated to a crawfish boil and all the fixins' on the stone patio. The sitting rooms, kitchen and patio were alive with conversation and laughter.
That night there were rumors of some seemingly extreme precautionary measures to address this thing the media was starting to call a "pandemic." There was talk of canceling sporting events and maybe even closing schools, and something new called "social distancing." Thinking that this might be their last game together, the families used this event to honor the seniors and the accomplishments of the team. Word came that the remainder of the season would be canceled, and with it, orders for the students to pack up immediately and go their separate ways.
This home was built more than 100 years ago for entertaining and reimagined as a gathering place for family and friends. It also serves well when it's time to shelter in a safe place and protect your family. It has survived devastating storms, wars, the Great Depression, a near brush with the wrecking ball and even a pandemic or two. For more than a century and still today, its walls stand strong for those who have called it home; early century socialites, families, lovebirds, students, people passing through town, and sometimes folks who just need a little shelter for the night.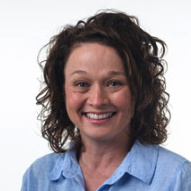 Latest posts by Donna Benton
(see all)