16 Nov

Have a happy and healthful holiday

by Taryn Brown

Soon it will be time to break out the Christmas sweaters, listen to Christmas music on repeat and spend time with loved ones by the fireplace. The holidays are near, and they bring cooler weather, Christmas lights and plenty of treats to be consumed. The season can also bring on some extra, unwanted holiday stress.

Those stressors can take the fun out of the holiday season and can cause you to lose your cool. Instead of focusing on the negative, remember what the holidays are about and surround yourself with those who lift your spirits. 

Here are a few tips on how to keep your holiday season healthful, cheery and bright. 

Spend time with loved ones

No time brings people together quite like the holidays. Coming together for Christmas Eve dinner, decorating cookies with cousins or watching Christmas movies near the fire are great ways to continue traditions and even start new ones. Everyone's family looks different, but staying focused on positive memories while also creating new ones will help ease possible family tensions.

Let others help

There is no need to prepare for the holidays alone. Communicate ahead of time what the holiday plans are, and delegate tasks to other family members and friends. Be realistic in what you can take on and what you are willing to pass off. Prepping for Christmas also brings friends and family together.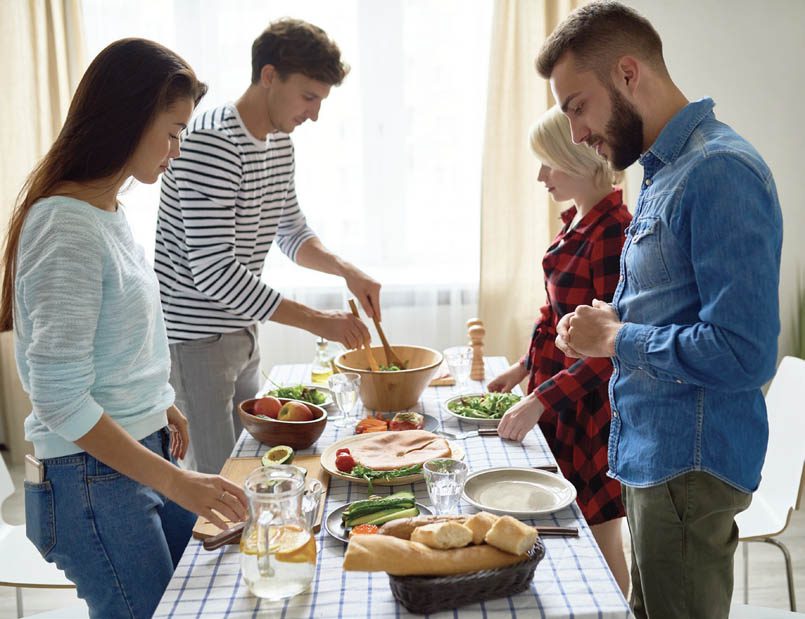 Keep up healthy habits
The holidays are a natural time to slip up on healthy habits. The hot chocolate and iced sugar cookies are just begging to be enjoyed. Feel free to satisfy your sweet tooth, but you can also prepare a healthy version of your favorite Christmas dessert. Remember moderation is key.
Reconnect with others
The holiday season often means traveling back home. This is a perfect opportunity to reconnect with and reach out to family members, as well as old friends. Say yes to outings and invites during the holiday season, rather than spending them alone. You will be glad you did.
Give of your time and money
It is important to remember, not everyone is fortunate during the holidays. Giving up your time and money to volunteer at your local soup kitchen, or donating presents and food are just a couple of ways to give back this holiday season. 
The holidays do not have to be a time you dread and hope to get through. Savor the moments you are given, and keep in mind what the holidays are all about: coming together with the ones you love. Make this holiday season one you will not want to forget. 
Here's to wishing you and your loved ones a happy and healthy holiday season.