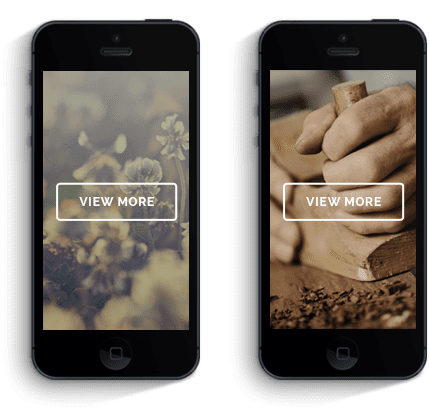 18 Feb

Hatfield remembered for his art and generosity

Well-known Conway artist and art professor Lester Gene Hatfield died Saturday, Feb. 18, 2017, after a brief illness.


Hatfield, 91, was a longtime resident of Faulkner County, a decorated World War II veteran and an art professor at the University of Central Arkansas for 37 years until his retirement in 1985.

Hatfield was an accomplished artist who worked in a variety of media including watercolor, oil, acrylic and sculpture. His best-known work was the transformation of the yard at his Donaghey Avenue home into an art environment, the result of more than 40 years of working with recycled objects.


In 1995, Hatfield was named Distinguished Professor Emeritus of Art by UCA. In 2010, he received the Arkansas Arts Council Governor's Award for Lifetime Achievement. He was also the subject of an AETN documentary in 2013 titled "Arkansas Men and Women of Distinction."


Born at his family's home at 407 Center St. in Conway on Nov. 23, 1925, he was the youngest of five children born to Lester and Gertrude Powers Hatfield.


Hatfield was very proud that his family had a long relationship with the University of Central Arkansas. He and three of his siblings attended the Training School (later known as the Irby Demonstration School) at UCA, with four of the five Hatfield children eventually graduating from the university.


Hatfield served in the Army and was sent to France, where he landed at Marseilles and waded ashore. His unit camped in a field until they were picked up by trucks and taken to the war-front in northern France. While serving in the infantry, Hatfield was given the responsibility of carrying and operating the Browning Automatic Rifle (BAR), a significant responsibility as it was used for laying down heavy fire to protect the squad.


Hatfield was wounded in action in April 1945. He suffered a severe injury just below his left eye when a German anti-tank grenade exploded in a tree several feet above his head. He was evacuated to a field hospital in Stuttgart, Germany. He credited a brilliant surgeon at the field hospital with removing all the shrapnel and saving his sight.


In 1945, he was honorably discharged. He was awarded a Purple Heart, a Bronze Star and a Medal of Meritorious Conduct for his service.


After the war, Hatfield graduated with a B.S.E. from UCA and also earned a master of arts degree in art from the University of Northern Colorado in Greeley. In the summers, he took advanced classes in some of the most prestigious studios in Europe.


Hatfield married Nicole Wable in 1957 in Montreuil Sur-Mer France and the couple had three children, Hadrian, Marc and Mathilda.


"Carmen and I have known Gene Hatfield personally since 1988, when I became president of UCA, but I had known of him and his family since the 1970s when I practiced law with his nephew, Dick Hatfield, in Searcy," said former UCA President Dr. Winfred Thompson. "Gene was unique both as an artist and as an individual. He was kind, gentle and was usually warm and humorous even when he was at his most acerbic. Much of his personality as well as his art, I think, stemmed from his rural Arkansas upbringing tempered by his experiences in France in World War II. And of course Nicole was an enormous influence."


Described as a true Renaissance Man, Hatfield tried his hand at nearly every form of artistic expression – acting, writing, singing, dancing, painting, sculpting – and challenged preconceived ideas of what is and isn't art. He was a prolific painter and was very generous with his artwork.


"Gene was fortunate to be able to look at the world with an artistic perspective that most of us lack. As a faculty member at UCA, he influenced generations of colleagues and students, and there probably have been few if any visual artists who have been as well known and beloved all over Arkansas," Thompson said. "Carmen and I were lucky to have Gene and his family as friends through all our years in Conway. He was an icon and will be greatly missed, but many of us have his work hanging in our homes as wonderful remembrances of his life."


There are many UCA buildings that have Hatfield paintings hanging on the walls. Terry Wright, dean of the UCA College of Fine Arts and Communication, became acquainted with Hatfield when Wright was the associate dean and handled the donations of paintings that would eventually become the Hatfield Collection at UCA. Hatfield also donated paintings to Central Baptist College.


"I have memories of Gene unexpectedly showing up with stacks of paintings piled in the back of his pick-up truck. Most of the paintings were Gene's, but others were from his students, friends and colleagues. Gene knew the history and background of every art work," Wright said. "Gene saw art everywhere and in everything – from the watercolor vistas of striking scenery in Europe to the utility of ready-made common and discarded objects. The world was his canvas."


Jess Setzler, who handles marketing and research at AETN, was among Hatfield's many students. "Gene showed a great deal of interest in all of his students, and a great deal of passion for art in all its many forms. I thought he was a wonderful teacher," Setzler said. "He taught me that art is all around, that you can create art from anything. Just go at it like you know what you're doing and let the accidents stand out!"


Setzler was fascinated by "that wonderful maze of sculptures that lived at his home" on Donaghey. "There are some folks who only know of him by way of passing his home. They automatically assume that he was an eccentric. I'm not sure that fits him," he said. "He's just a guy who loves putting found objects together to see what he can create."


Setzler recalled visiting the Hatfield farm in Mount Vernon. "I wasn't surprised that his art had spilled onto the landscape there as well. A walk through the property would reveal hidden gems of twisted chrome or metal down several paths in the middle of the woods. I regret not making an effort to spend more time there."


Former Conway Mayor Tab Townsell, now executive director of Metroplan, described Hatfield as "a statement of iconoclasm in a city that in many other ways was a sleepy, plain vanilla town. He was a gentle soul whose acquaintance opened minds to a larger world beyond the realism of everyday life. He was exotic, eccentric and totally at peace with who he was. His house and yard were of part of everything he had seen in the world and a part of what no one else could see… There will be a large space to fill in our public imagination and in our collective soul as we say goodbye to Gene."


Hatfield was preceded in death by his wife, Nicole.


Survivors include their children, Hadrian and Helene Hatfield of Derwood, Md., Marc and Leigh Hatfield of Loveland, Colo., and Mathilda Hatfield of Conway; five grandchildren, Cedric Hatfield of Vancouver, British Columbia, Canada, Loic Hatfield of Derwood, Harrison Hatfield and Caroline Hatfield of Denver and Heath Hatfield of Loveland; a sister, Myra Hatfield Adams Edmondson of Alexandria, Va.; a niece, Gretchen Adams Miller; nephews Richard and Ken Hatfield; and extended family in France.


A celebration of his life will be held 3 to 4:30 p.m. Sunday, Feb. 19, in the Fireplace Room at UCA. Arrangements are by Roller-McNutt Funeral Home.


Memorials may be made to the Gene Hatfield Art Scholarship Fund or the Nicole Wable Hatfield International Study Scholarship Fund at UCA.