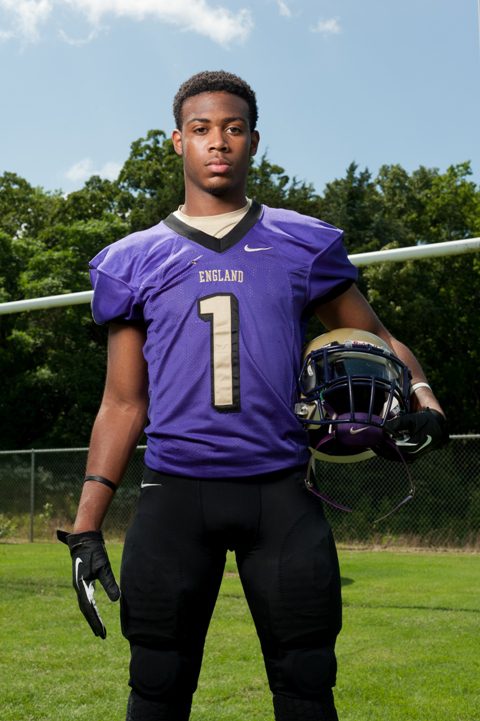 08 Oct 2014

Harris and Lions prowling for 5-2A crown

by Levi Gilbert


The England Lions are 4-1 at the midway point of the regular season. A 1-1 mark in 5-2A play has the Lions right in the thick of it as the season barrels towards its conclusion.

A bright spot for the Lions over the last few seasons is Tyrik Harris. The senior moved from quarterback to wide receiver this season.


Harris was selected for this year's 501 Football Team — 24 players representing all 11 counties of the 501. The team boasts the best the 501 has to offer both on and off the field. Harris was nominated by England's head coach, Terry Farmer.


"Tyrik gives us quickness, field leadership, speed, receiving, running, an all-around athlete and an all-state athlete," Farmer wrote in his nomination. "He provides togetherness, cooperation and leadership — he's a team captain."


The England Lions won seven games in 2013, making it all the way to the second round of the playoffs. England's first round win was a wild one — 66-64 over McCrory in four overtimes. The win was special for the program.


"We had a great season," Farmer said. "I wish we could have gone farther in the playoffs, but it was our first playoff win in 27 years."


The Lions opened 5-2A play with a heartbreaker at Magnet Cove. England fell 34-28. The Lions rebounded with a 30-0 statement win over Bigelow. Magnet Cove fell in Week 5, so with Conway Christian, Cutter Morning Star and Poyen still on the schedule, the Lions control their fate and have an opportunity to win the 5-2A crown.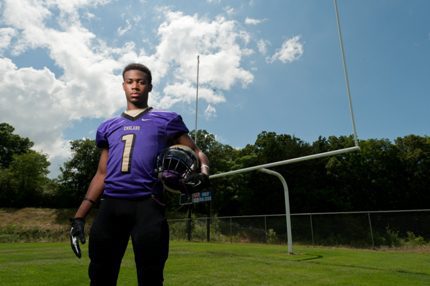 "Hopefully we can bring home that trophy this year," Harris said. "It's tough. My main priority is just to stay focused."

Although he's now playing wide receiver, Harris' favorite football memory to date came from his playing days as a quarterback for the Lions.

"It was a game against Yellville-Summit," Harris said. "We were down a touchdown with 20 seconds left, and the ball was on the 20 yard line. I was playing quarterback then. I threw the game winner. It was amazing — a great feeling."

Harris is also very gifted on the basketball court. The Lions basketball team made it to the semi-finals last year.

"He's always giving his best with respect," Farmer said. "He's a role model on and off the field. I expect him to be all-state and earn a college scholarship. He's an all-around great kid and has been a varsity starter and three-sport athlete for three years."

The Lions travel to Conway Christian on Friday for an important 5-2A matchup. Conway Christian is 2-0 in league play.