21 Jul 2021

Harding's Chaigneau named GAC Male Athlete of the Year

RUSSELLVILLE — On Thursday, the Great American Conference announced Harding track and field standout Dorian Chaigneau as its Male Athlete of the Year.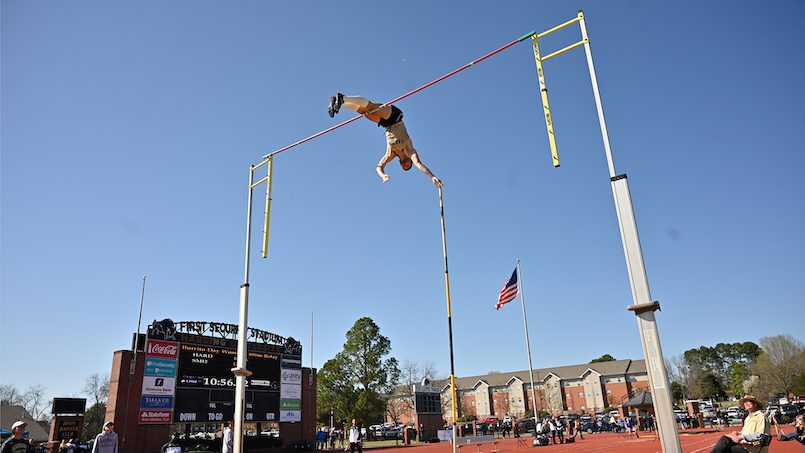 Chaigneau burst onto the GAC and Division II scene as the freshman from Fontenay-le-Comte, France set school and conference records in the pole vault in his first season with the Bisons. He started in the indoor season where he took first at three meets. He set the indoor school record in his first meet and bettered it twice more during the season. He then captured the NCAA Championship title, the Bisons' second indoor national champion in their NCAA era.
In the outdoor season, he set a program and conference record when he vaulted 5.30 meters at the Texas Relays in March. He set the GAC Championship record with a winning clearance of 5.20 meters. He qualified for the NCAA Championships with the fourth-best mark in the country. He earned All-America honors in the event.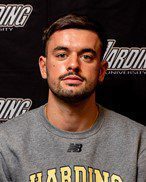 He became the track & field athlete – male or female – honored as a GAC Athlete of the Year. He joined former Bison offensive lineman Bryce Bray as the two Male Athletes of the Year to hail from Harding.
Other nominees for the 2021 GAC Male Athlete of the Year award included Arkansas Monticello's Dajuan Jones (Basketball), Arkansas Tech's Santiago De La Fuente (Golf), East Central's Emmanuel Bett (Cross Country/Track & Field), Henderson State's Spencer Taack (Baseball), Northwestern Oklahoma State's Marques Page (Baseball), Oklahoma Baptist's Brantly Thompson (Basketball), Ouachita's Kendarious Smith (Basketball), Southeastern Oklahoma State's Adam Dworsky (Basketball), Southern Arkansas' Aaron Lucas (Basketball), Southern Nazarene's Adokiye Iyaye (Basketball) and Southwestern Oklahoma State's Alex Bedard (Baseball).