30 Mar 2022

Harding Women's Track ranked No. 8

SEARCY — With eight individuals ranked in the top 15 in an event, the Harding women's outdoor track and field team opened the 2022 season ranked No. 8 in NCAA Division II by the United States Track and Field and Cross-Country Coaches Association.


Harding has 99.44 ranking points, the most of any team in the Great American Conference. No other GAC team is in the top 25.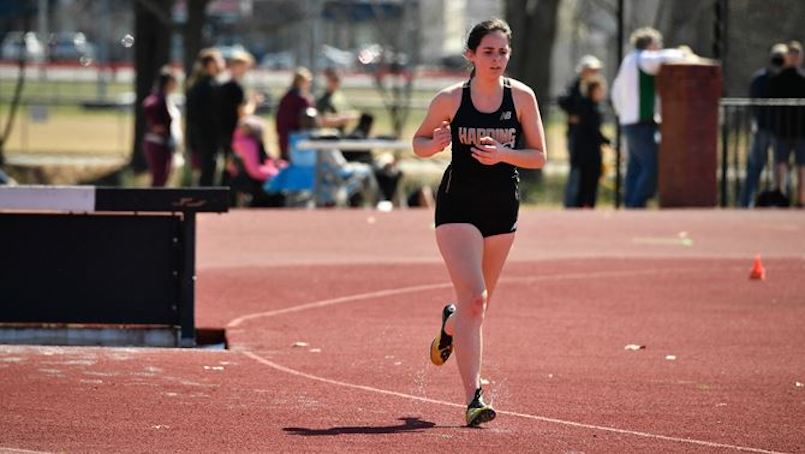 The Lady Bisons were 44th in the preseason rankings and moved up 36 spots after their performances at three events last weekend.

Harding's highest-ranked individual is freshman Sofie Reitbauer, who is ranked second in the heptathlon with 4,701 points.

Other individuals ranked in the top 10 nationally are senior Anne-Noelle Clerima (3rd, 400-meter hurdles), junior Lauren Shell (4th, heptathlon), sophomore Anna Kay Clark (5th, javelin), senior Kinga Szarzynska (6th, 800 meters), junior Brylan Williams (11th, high jump), senior Cara Mason (12th, shot put), and sophomore Sierra White (15th, pole vault).

West Texas A&M is No. 1 in the rankings, followed by Azusa Pacific and Grand Valley State.

Harding will compete at two meets this weekend. The distance runners will be at the WashU Distance Carnival in St. Louis, Mo., and the rest of the team will be at the Joey Haines Invitational, hosted by Southeast Missouri State in Cape Girardeau, Mo.