25 Jan 2023

Harding women's tennis third in preseason poll

RUSSELLVILLE — On Tuesday, the Great American Conference announced the results of its 2023 women's preseason coaches' poll. Southeastern Oklahoma State collected three first-place votes to enter the season as the favorite.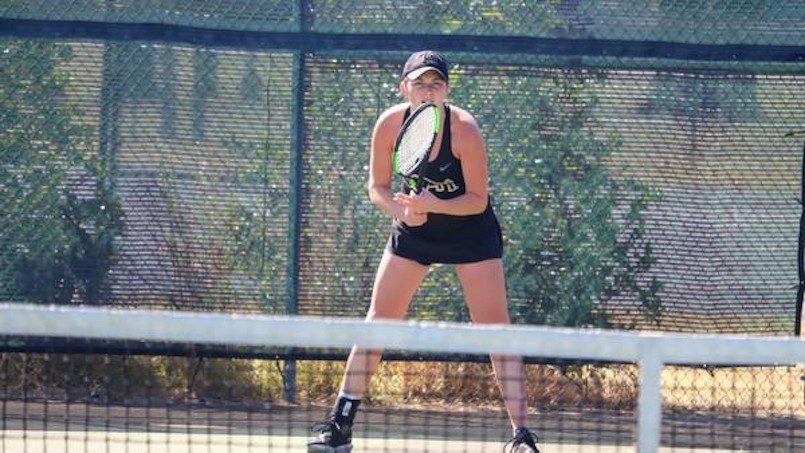 The Savage Storm defeated Harding in the final of the 2022 GAC Championships to claim their third conference title. They return three All-GAC selections in Vanessa Nitu, Sara Gonzalez and Georgia Hosking. Nitu posted a 10-2 record in singles play to land on the First Team. Gonzalez and Hosking each placed on the Second Team.

Arkansas Tech edged out the Lady Bisons by one point for second place in the poll. Shaun Wiseman, a Tech alum, takes over for Abby Davis as head coach. He inherits a team that features three 2022 All-GAC First-Team honorees, headlined by Player of the Year Lea Grinberg. Grinberg posted an 18-6 singles record and a 13-6 doubles record with her partner, fellow First-Team performer Daniela Baez. Baez added a 15-7 singles record. Aastha Dargude backed up her 2021 Freshman of the Year campaign by making the First Team for the second-straight year.

In 2022, Harding won the GAC regular-season title for the second-straight year. The Lady Bisons earned an at-large berth to the NCAA Regionals. Like Arkansas Tech, Harding also returns three 2022 First-Teamers in Grace Dodd, Romane Britt and Lina Romero. Dodd, a unanimous selection, went 8-5 at the No. 1 doubles position and 7-10 at No. 1 singles. Britt produced a 15-7 singles record and Romero went 14-7 in singles.

Southern Arkansas placed fourth. Lena Milosevic claimed a spot on the All-GAC First-Team for the second-straight season. Henderson State and Ouachita Baptist rounded out the poll. The Reddies' Mulan Kamoe, a 2022 unanimous First-Team selection, went 9-6 in singles play and 11-4 in doubles.

The regular season begins on Wednesday, February 1 when Harding faces Hendrix. Henderson State and Southeastern Oklahoma State open play two days later, followed by Ouachita and Southern Arkansas on Saturday the fourth. The Golden Suns take to the courts for the first time on Saturday the 11th in a non-conference contest with Ouachita. The 2023 GAC Championships return to Bentonville, Arkansas with all six teams competing from Thursday, April 20 through Saturday, April 22.