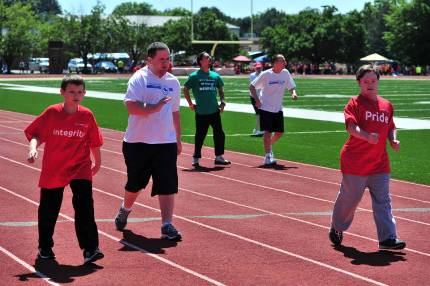 25 May 2016

Harding University to host Special Olympics summer games

Harding University will host the Special Olympics Arkansas summer games Thursday, May 26, through Saturday, May 28, celebrating 23 consecutive years having the event on campus.


Opening ceremonies kick off at 7:30 p.m. Thursday, May 26, and activities last through closing ceremonies at 1 p.m. Saturday, May 28. Nearly 2,000 athletes and 500 coaches are expected to attend and participate in seven sports. Event categories include aquatics, athletics, bocce, flag football, golf, powerlifting and team softball.


The University is already preparing for the annual event. Aramark Facility Services will deliver and pick up hundreds of chairs, tables and dumpsters and clean and prepare dorms where coaches and athletes will be housed. Harding's physical resources department will revamp the entire south end of campus, building the main event stage and setting up electrical wiring throughout the Special Olympics site at First Security Stadium.


Several area organizations and businesses are donating their time and resources to help with this year's event as well.


University President Bruce McLarty will welcome athletes and guests at the opening ceremonies. The public is invited to attend in support of the program, and there is always a need for volunteers throughout the events. Volunteers can check-in at the concession stand at First Security Stadium.


For more information, visit specialolympicsarkansas.org.