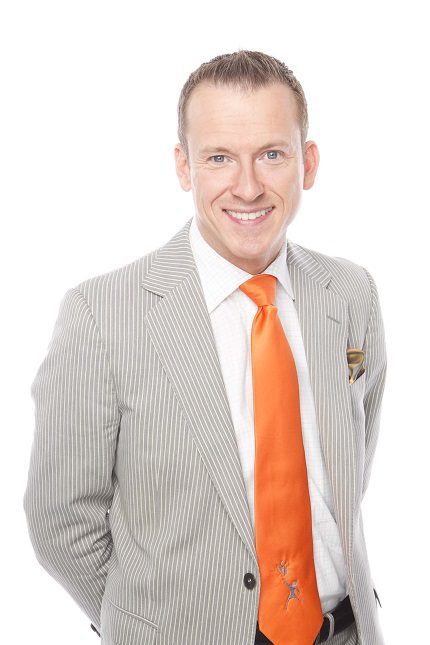 22 Jan 2018

Harding to host Ron Clark at teacher appreciation event

Posted at 9:42 AMh

in

News

The American Studies Institute at Harding University will host nationally acclaimed author and world-renowned educator Ron Clark for the third presentation of its 2017-18 Distinguished Lecture Series at 7:30 p.m. Tuesday, Jan. 30 in Benson Auditorium.


All educators are invited to attend as honored guests and will receive priority seating for the presentation, a special identification badge and recognition during the event. A drawing will be held for two teachers and an administrator to attend the Ron Clark Educator Training in Atlanta. All educators in attendance will be included in the drawing and must be present to win.


"Harding University is committed to educating and preparing teachers for in the U.S. and around the world," said Dr. Donny Lee, dean of the College of Education. "We are looking forward to having Ron Clark on our campus and hope educators from Arkansas and surrounding states will join us for an impactful and inspiring evening."


Known to many as "America's Educator," Clark is the 2000 Disney American Teacher of the Year, a two-time New York Times bestselling author and founder of The Ron Clark Academy — an inner-city Atlanta school unique for its innovative teaching methods and curriculum. He has been featured on "The Today Show," CNN and "The Oprah Winfrey Show;" has been honored at the White House; and was the subject of the film "The Ron Clark Story."


Bringing his physically dynamic and unique presentation style to the Benson stage, Clark inspires with his extraordinary approach to accelerating success in work and life. Whether creating learning opportunities that uplift, educate and empower or simply touching hearts with genuine care and concern, Clark demonstrates how teachers, parents, peers and leaders can help others reach their full potential — and how one person can make a difference.


The event is free and open to the public. For more information, visit harding.edu/asi or call 501.279.4497. For other Harding events and free and low cost services available to the public, visit harding.edu/community.