09 May 2018

Harding tennis player recognized

Harding University tennis player Morgan Salvan, a freshman from Millau, France, was named the Intercollegiate Tennis Association Central Region Rookie of the Year.

The Central Region is made up of four teams from the Great American Conference, six teams from the Mid-America Intercollegiate Athletics Association and Augustana of the Northern Sun Intercollegiate Conference.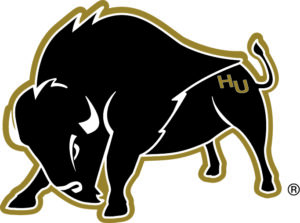 Salvan went 23-7 in singles, setting the Harding record for singles wins in a season since the University joined the NCAA in 1997.
Salvan opened his Harding career by winning the second flight at the GAC Individual Championship in September. He defeated Kelian Bouteiller of Southeastern Oklahoma 1-6, 6-3, 12-10 in the final.
He won one of two matches at the ITA Central Regional and reached the flight five finals at the Fall Cougar Open in Texas, this time falling 6-4, 6-2 to Bouteiller in the championship. Salvan opened the spring dual season with six consecutive victories and won nine of his first 10.
He won 20 of his 30 matches in straight sets and lost only three times in straight sets.
Salvan was part of Harding's No. 1 doubles team along with Alejandro Sendra. The duo went 14-7 together, including 10-7 at No. 1, and concluded the season ranked 25th in Division II. Salvan was also awarded GAC Freshman of the Year.