12 Apr 2023

Harding sweeps Lane in midweek twinbill

SEARCY, Ark. – Harding baseball won a blowout and a nail-biter Tuesday in a nonconference doubleheader sweep of Lane College at Jerry Moore Field. The Bisons won the opener 20-7 and game two 3-2.

Harding improved to 25-13 overall, the 18th time the Bisons have reached 25 wins in a season since joining NCAA Division II in 1998. Lane, a member of the Southern Intercollegiate Athletic Conference, located in Jackson, Tennessee, fell to 11-26.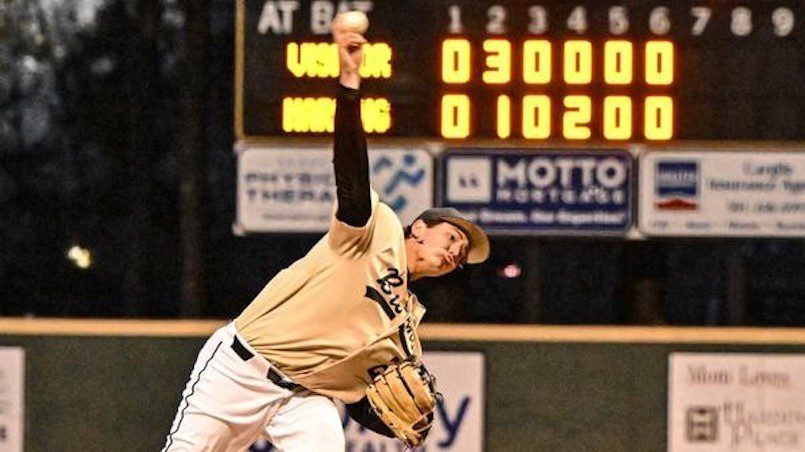 Harding had 17 hits in game one and tied a season high with 19 RBIs. The Bisons had three big innings, scoring five in the first, four in the third and eight in the sixth.
Logan Lacey led the Harding offense, going 3-for-5 with a run and three RBIs. It was his 10th multi-hit game of the season and seventh with three or more hits.
The Bisons had seven extra-base hits, including a pair of doubles from Sebastian Martinez, who went 2-for-4 with two runs and two RBIs.
Drew McNeel hit his second triple, and Seth Johnson went 2-for-3 with three runs, three RBIs and his ninth home run of the season, a three-run shot to right field.
Collin Helms also had a multi-hit game, going 2-for-3 with three runs and three RBIs.
Merritt Jay (5-0) earned the win on the mound, pitching three innings and allowing only two hits and one unearned run with three strikeouts. Max Milligan and Bryan Seaman both pitched shutout innings out of the bullpen.
Harding scored all three of its runs in the fourth inning of game two. Sawyer Price drove in a run with a single, and Cody Smith's sacrifice fly scored the second run. Price later scored on a wild pitch.
Javier Lobo (2-1) collected the win in his first career start. He went five innings and allowed only two hits and one earned run with four strikeouts. David Go pitched the sixth, and Andrew Bradshaw earned his third save with a scoreless seventh.
Coulton Doyle had hits in both games and pushed his on-base streak to 35 games, tying Harrison Hunter's 2015 streak for second all-time. Myles Humphries holds the record at 44 games in 2019-20.
Harding is back in action this weekend with a Great American Conference series at Southeastern Oklahoma.