08 Mar 2023

Harding sets school record with four triples

SEARCY — Nine of Harding's season-high 18 hits went for extra bases, including a school-record four triples as the Bisons defeated Union (TN) 14-4 on Tuesday at Jerry Moore Field in a game shortened to seven innings due to the NCAA's 10-run rule.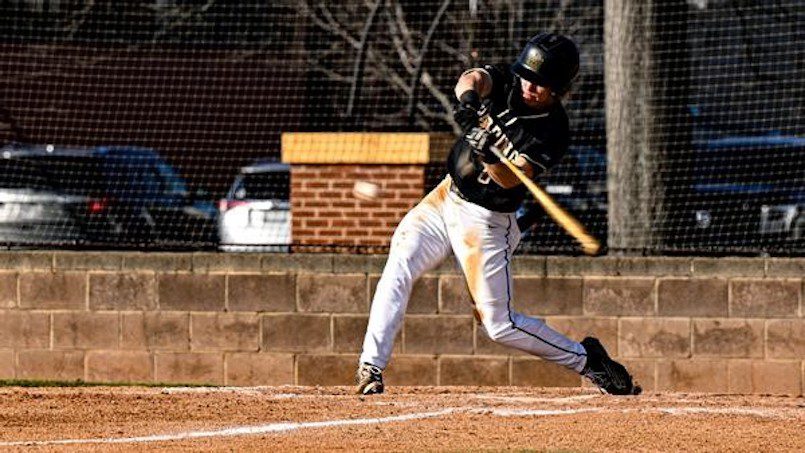 Harding improved to 14-6 overall and 12-2 at home. It was the first of four home games for the Bisons this week. Harding hosts Arkansas-Monticello in Great American Conference play. The series is scheduled to begin Friday with a single game at 6 p.m. and a Saturday doubleheader at 1 p.m.

Harding scored multiple runs in each of the first five innings and a solo run in the bottom of the seventh to end the game.

Freshman Logan Lacey went 4-for-4 with two singles, a double and a triple. He scored twice and drove in two with his second four-hit game of the season.
Senior Cody Smith was 3-for-4 with his 12th career triple, only one short of the Harding record of 13 by Bo Whitaker (2005-08).
Seth Johnson hit his team-leading fifth home run as part of Harding's three-run fifth inning. He had two hits, scored twice and drove in two.
Freshman Cooper Newsom had a double and a triple and scored twice.
Senior Michael Dewald tripled down the right field line in the fourth for the record-breaking three-bagger.
Redshirt freshman Merritt Jay (3-0) remained unbeaten on the mound for the Bisons, pitching four scoreless innings and striking out four. Joey Lawhorn, Max Milligan and Luke Whaley each pitched an inning of relief.