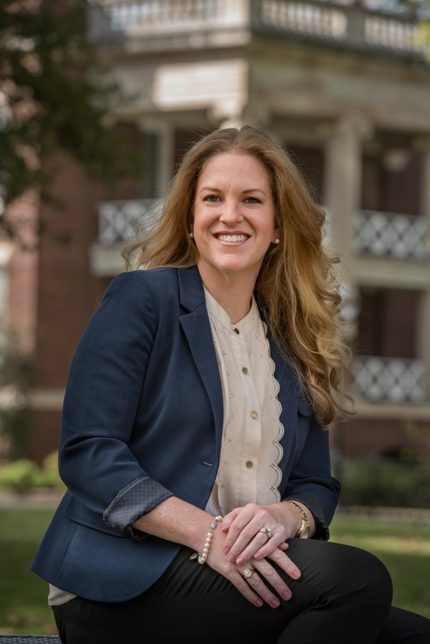 07 Dec 2015

Harding professor named to board

Posted at 11:28 AMh

in

News

Dr. Kaci Bohn, assistant professor of pharmacy science at Harding University, has been appointed to the Arkansas Board of Nursing by Gov. Asa Hutchinson.


She received a bachelor's degree from West Texas A&M University in Canyon, Texas, and a Ph.D. in pharmaceutical sciences from Texas Tech University Health Sciences Center in Amarillo, Texas.


"I am extremely honored to have been chosen by the governor to serve in this capacity," Bohn said. "The board was created to safeguard the life and health of its citizens, and I am proud to play a role in this process."


The Arkansas Board of Nursing was established in 1913 to protect the health of citizens by creating standards for nursing care, approving nursing schools and regulating licenses to practice nursing.


Bohn's mother was a nurse practitioner and a nursing educator, so she grew up viewing nursing responsibilities throughout her life.


"She taught me to care for others and fostered an interest in the health sciences, which led me to the field of pharmacy," Bohn said. "Because of my experience in pharmaceutical sciences, I realize the importance of safe practices in regard to medication prescribing, administration and adherence."


For more information visit harding.edu.