06 Sep 2023

Harding moves up to No. 12 in AFCA poll

SEARCY — With its 53-20 victory at Southern Nazarene last Thursday, Harding football moved up two spots to No. 12 in the latest American Football Coaches Association Top 25 Poll, released Tuesday.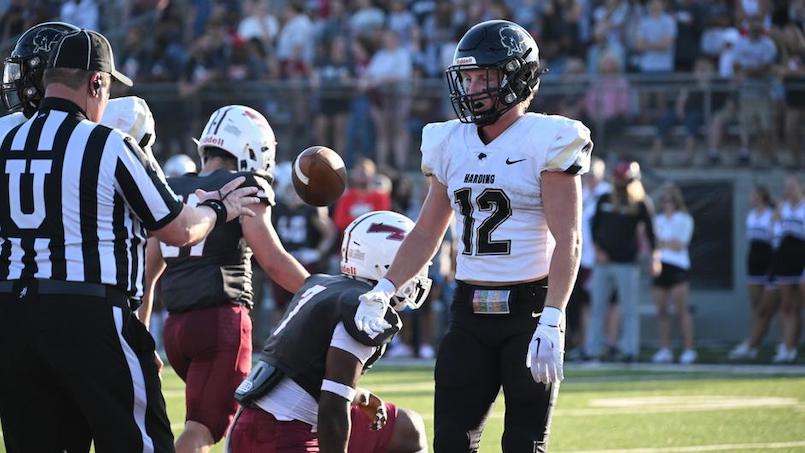 Harding has now appeared in 53 consecutive AFCA polls, dating to the final poll of the 2017 season.

Harding is ranked 13th in the D2Football.com poll and ninth at MasseyRatings.com.

The Bisons return to action Saturday at home against Oklahoma Baptist for a 7 p.m. kickoff.