29 Mar 2023

Harding men's track opens season ranked No. 14 in Division II

SEARCY — Harding men's outdoor track and field is ranked 14th in Division II according to the first rankings from the United States Track and Field and Cross-Country Coaches Association (USTFCCCA).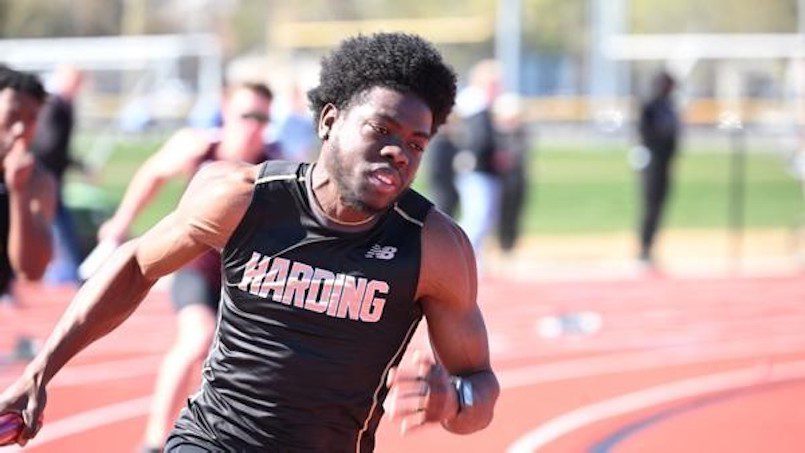 Harding has 81.06 points in the rankings and are the only Great American Conference program in the top 25. Grand Valley State leads the rankings.
The Bisons currently have four athletes ranked in the top 10 nationally in five events. Junior Dakarai Bush leads Division II in the 400 meters (46.60) and is ninth in the 200 meters (21.33). Freshman Vlad Malykhin ranks second in the pole vault (5.26m, 17-3), and senior Jonathan Wall is ninth in the pole vault (4.85m, 15-11). Freshman Anton Kopytko is eighth in the long jump (7.35m, 24-01.50).
Harding is in the top 35 nationally in 12 different events.
The Bisons have athletes in action this weekend at the Clyde Littlefield Texas Relays and the Texas State Bobcat Invitational.