26 Sep 2022

Harding marks presidential inauguration with 'Legacy Relay'

Posted at 7:00 PMh

in

News

On Sept. 15, as part of its presidential inauguration, Harding University held The Legacy Relay, which began at the original Harding College campus in Morrilton and ended at the current campus in Searcy.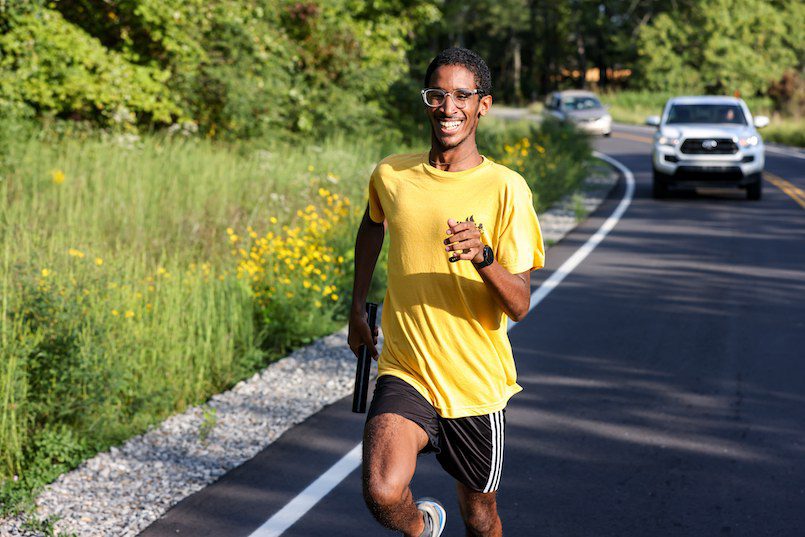 Community members and university representatives celebrated as the runners lit the torch in Morrilton and traveled through the state. The inauguration was a historic event where the community came together with alumni and friends to celebrate the beginning of Dr. Williams' presidency as the university's 6th president.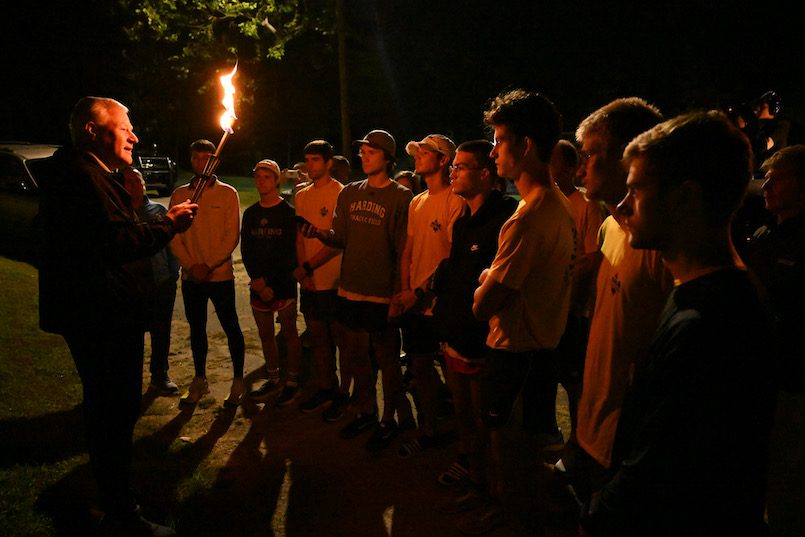 The first relay runner began at 6 a.m. in Morrilton and the last runner arrived on campus around 2 p.m. In total, 34 student runners participated in the relay, including Tyler Harrod, Collin Brock, Daniel Watrous, Jackson Pruim, Caleb Chunn, Matt Ingalsbe, Colton Bowman, Zach Reed, Tiag Campney, Paxton Davis, Jada Trice, Noah Haileab, Josie Parks, Noelle King, Nate Perry, Kaylie Washko, Brycen Biskner, Luke Walling, Cecilia Stamrood, Lisa Retailleau, Tucker Allen, Ella Mast, Nick Emlaw, Aiden Davenport, Andrew Smith, Caleb Young, Skyler Marcellus-Ojeda, Caleb Hartzell, Grayson Sutherlin, Sophie Bain, Kaylee Smith, Savannah Cook, Abi Stone and Abby White.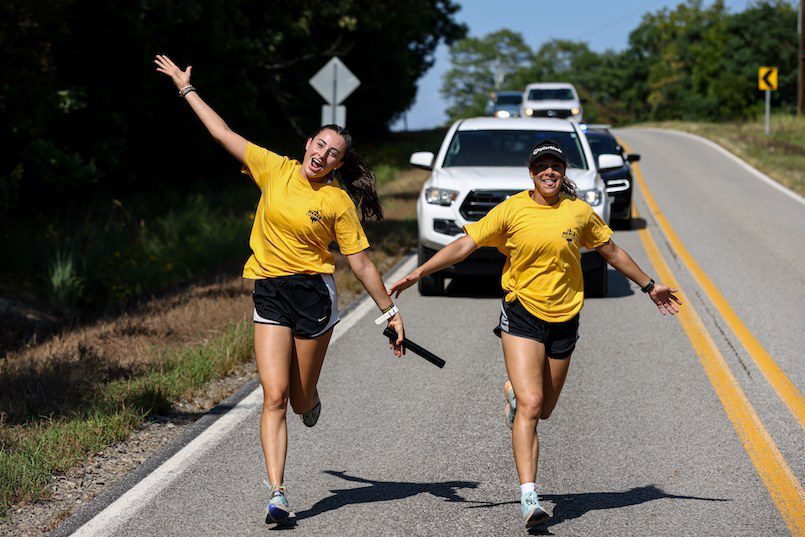 "The Legacy Relay will be an active symbol of the Harding story," said President Mike Williams.  "Just as the pioneers of Christian education passed the torch on to the next generation, this relay will begin in Morrilton, Arkansas, at Harding's original campus, and students [helped to] recreate the story of our history as they run to Searcy.
"There are many Spirit-led mentors who have shepherded me and my family throughout our experiences in the Harding community," Williams continued. "Their sacrifices have brought us to where we are today, and this is our moment, our opportunity, to decide how we will continue the legacy. We want to raise our sights, believing that there is power in aiming above the goal and trusting God to get us there."